Hillary Scott Gets Emotional With Cody Alan
By Lauryn Snapp
October 11, 2018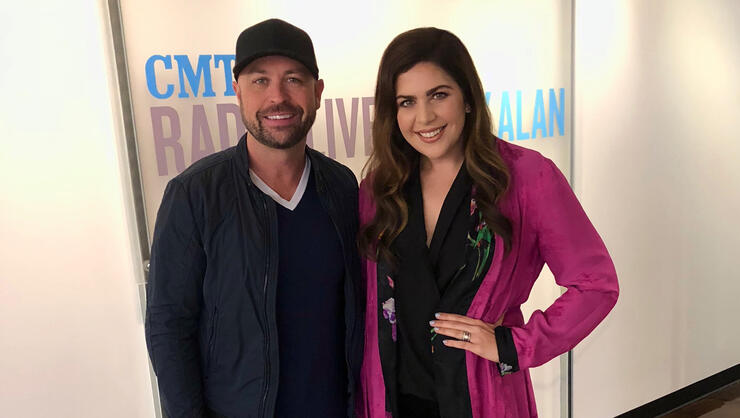 There is magic in threes and Lady Antebellum seems to prove the theory time and time again. Their extensive list of hits, build our favorite playlists and "Need You Now" is a sure-fire duet heard at our preferred karaoke bars.
Over the past year, the trio has experienced some big wins. They switched record labels, they're releasing new music, and they have just wrapped their 'Summer Plays On' co-headlining tour with Darius Rucker with supporting act, Russel Dickerson.
While the band has celebrated milestones together, Hillary Scott has been called forward exclusively by CMT as an "Artist of the Year" and will be honored at the upcoming gala on Oct. 17th broadcasting live from CMT at 8:00 pm ET/PT.
Lady A is country music's Captain Planet and when combining powers, they make magic. So, what does Hillary bring to the table?
Hillary tells, Cody Alan that she is "A LOT of emotions."
Being the heartbeat of the band isn't an easy task, especially when Dave Haywood and Charles Kelley love to take advantage of her good nature and emotional stability.
Based on the juicy details she shares with Cody, we can thank her for experiencing heartbreak and putting up with the good-natured grief that her bandmates have given her!
Cody Alan: Twitter/Instagram @CodyAlan
Aftermidnite: Facebook / Twitter: @Aftermidnite
CMT Radio Live: Facebook / Twitter @CMTRadio
Chat About Hillary Scott Gets Emotional With Cody Alan