Johnjay & Rich To Be Inducted To Arizona Broadcasters Hall Of Fame
By Alex Siordian
October 11, 2018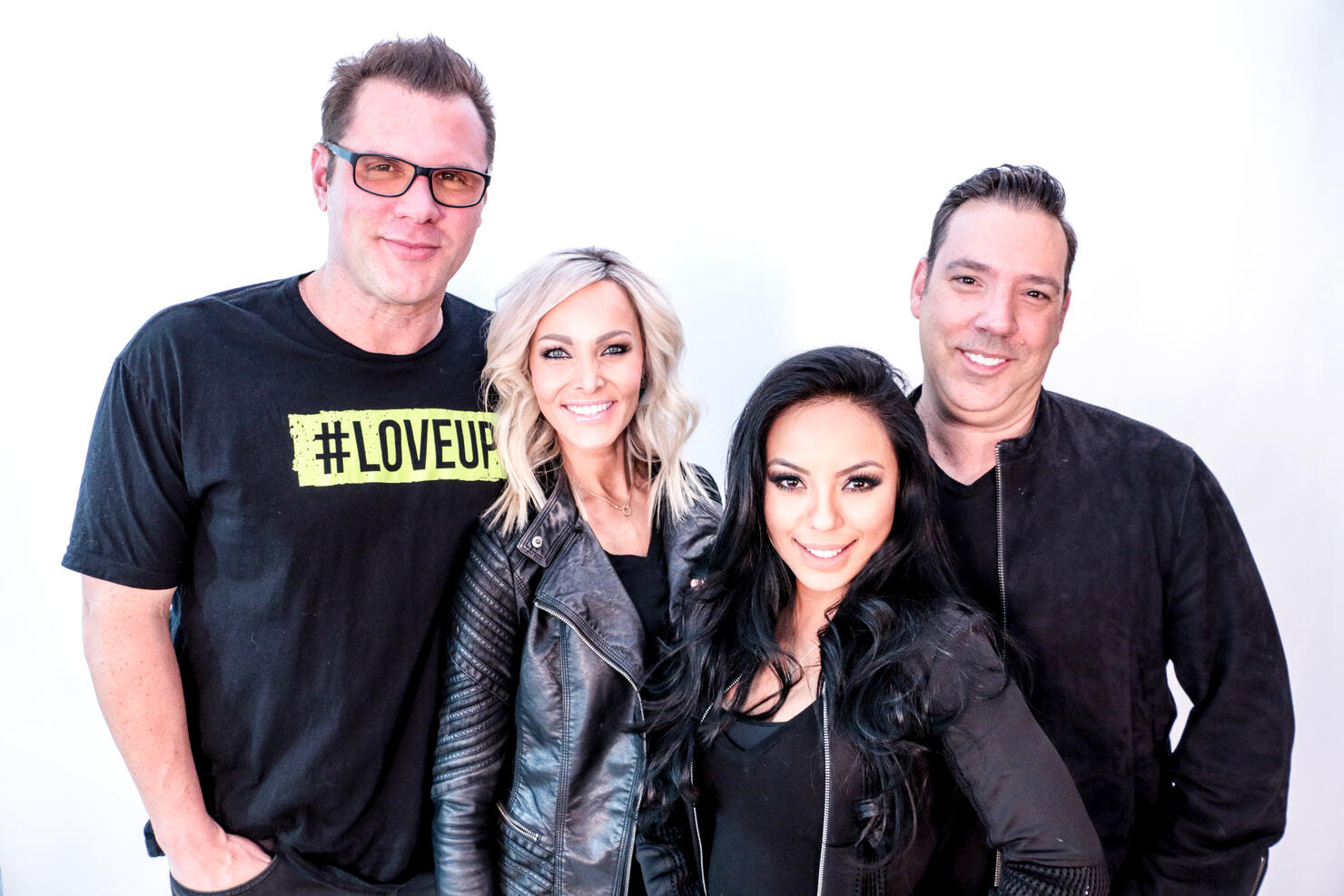 In a ceremony taking place October 11the at Talking Stick Resort, iHeartMedia Phoenix morning duo and Premiere Networks-syndicated personalities Johnjay Van Es and Rich Berra will be inducted into the Arizona Broadcasters Association Hall of Fame. Chosen for their outstanding contributions to broadcast journalism, Johnjay and Rich join fellow 2018 inductees Art Brooks, JD Freeman, and Donna Rossi, with past inductee Pat McMahon acting as the Master of Ceremonies.
Entertaining Arizonans since 2001, The Johnjay & Rich Show debuted in Tucson on KRQ and was an instant success. The show moved to Phoenix in 2006 to join their current flagship iHeartMedia's 104.7 KISS FM, and is now syndicated by Premiere Networks in 20 markets nationwide, in addition to being heard worldwide on the iHeartRadio app. The show consistently ranks No. 1 with Women 18-34 and 25-54.
In 2010, Johnjay and Rich founded the Johnjay and Rich Cares for Kids Foundation, offering assistance to disadvantaged, at-risk children. The foundation's Christmas Wish program provides thousands of dollars' worth of gifts each year to deserving families in need each holiday season. They continue their community work throughout the year with the Johnjay and Rich #LoveUp Foundation, a non-profit organization that strives to improve the quality of life for the most vulnerable children in our communities, with a primary focus on children living in the foster care system. The show raises funds through the sale of #LoveUp t-shirts and merchandise, as well as private donors, corporate donations and community grants. Johnjay and Rich also raised funds for #LoveUp's sister foundation, #LovePup, by hosting adoption and fundraising events. To date, more than 500 rescue dogs have found forever homes through #LovePup's ongoing efforts. In addition to serving children and pets, the radio hosts raise thousands of dollars for other worthy causes including disaster relief efforts nationwide.
About the Arizona Broadcasters Association: Founded in 1952, the Arizona Broadcasters Association functions as a 501(c)6 nonprofit corporation, and is the official trade association serving all free, over-the-air radio and television stations in Arizona. The ABA's mission is to serve, educate and advocate for its members as well as the general public. For more information on the ABA, please visit www.azbroadcasters.org.
About The Johnjay & Rich Show: Airing Monday through Friday from 5 to 10 a.m. MT, The Johnjay & Rich Show is a non-stop blend of pop culture, news and events, welcoming a wide range of music artists, newsmakers and celebrities. Joined on-air by Kyle and Suzette, the show is a special brand of "reality radio," with listeners engaged and interacting with the crew via every form of social media - Instagram, Snapchat, Twitter, Facebook, email and text messaging. Their style means humor comes from any and every direction. For more information or to find a station in your area, visit www.johnjayandrich.com. The Premiere Networks-syndicated program is also available via iHeartRadio, iHeartMedia's industry-leading digital radio service.
About #LoveUp Foundation: #LoveUp is an accidental movement started by Johnjay Van Es, after auto correct changed his friend's text from "love it" to "love up," and the phenomenon was born. Started as a social media campaign to remind people to pay it forward and spread the love, the #LoveUp Foundation was then created as a nonprofit organization that primarily provides assistance to foster care programs. Sponsorships and proceeds from the sale of #LoveUp T-shirts raise hundreds of thousands of dollars for the #LoveUp Foundation. Visit www.loveupfoundation.org. In 2015, #LoveUp Foundation was expanded to #LovePup Foundation, which raises funds and awareness for rescue dogs.