Katy Perry Checked One Off The Bucket List With QVC Appearance
By Hayden Brooks
October 11, 2018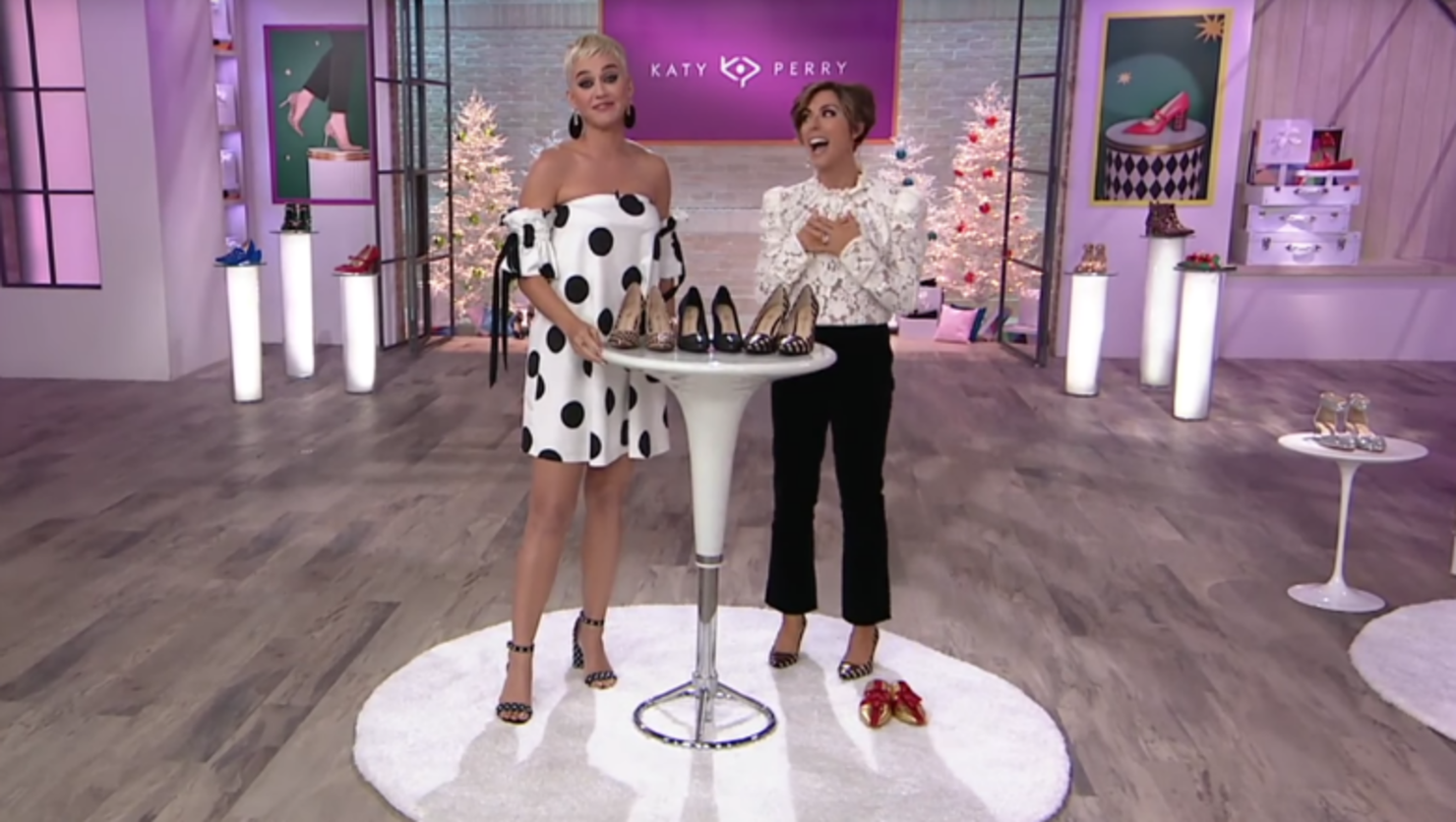 You're not going to hear new Katy Perry music for quite some time, but that doesn't mean that the pop star isn't going to continue to dip her hands in her other business ventures. Wednesday night (October 10) was proof of that when the star took to shopping network QVC to promote the latest designs from her two-year-old Katy Perry Collections footwear brand.
"I'm so excited about bringing Katy Perry Collections to QVC, which has been a lifelong dream," Perry said in a promotional video ahead of her appearance. "Not only to have my own footwear collection, but to be on QVC... check that box." Oh, and if you don't believe her excitement, scroll on below to see the several social media posts from her appearance on the flagship shopping channel!
Meanwhile, it seems like the singer's collection has found an audience, as per Sarah Ader, sales director for the line. "We are happy with the performance [of the line] and the fact that this collection is a point of difference from what exists on the market," she said in a statement." We provide core silhouettes with a touch of detail and flair that makes Katy's collection what it is." You can find items from the Katy Perry Collections at Macy's, Dillard's, Von Maur, Zappos, Amazon and Forever 21.
In a recent interview with Footwear News, Perry said that the positive reaction to her line was the most surprising thing that she garnered from the shoe business. "I think what surprised me was the reaction — people really like it. All the main stores, they started online, and then they went into actual physical locations. They took a lot of chances with me because my shoes are really personality pieces," she explained. "We have shoes that are staples — we cover the whole gamut of footwear — but mostly the ones that I like to highlight are for that fun, unique individual or someone who is wearing all-black and wants the personality to pop on their feet. The styles are fun, a lot of times they're funny, cutesy. They're kind of like storytelling shoes."