NYC Street to Be Renamed in Honor of Steely Dan Co-Founder
By Andrew Magnotta
October 11, 2018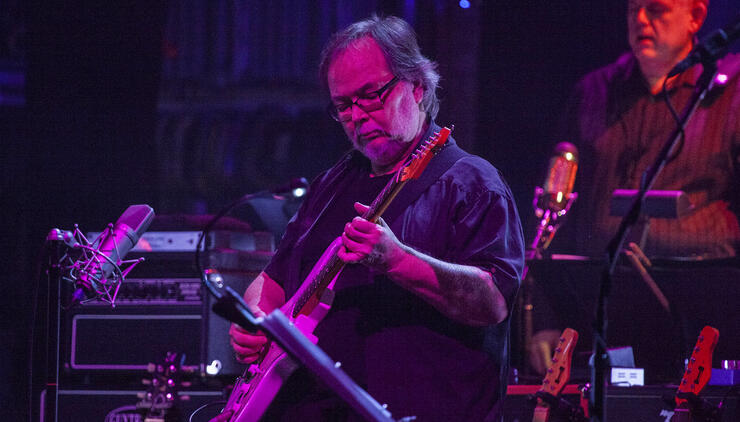 The Queens, NY, street where the late-Steely Dan co-founder Walter Becker grew up is going to be named after him this month.
Becker's family, friends and fans plan to gather near Becker's childhood home on October 28 in the Forest Hills section of Queens.
A sign that reads "Walter Becker Way" will be officially unveiled at noon that day on the corner of 112th Street and 72 Drive in honor of the Rock and Roll Hall of Famer.
Beyond his compositional and songwriting prowess as one half of '70s R&B jazz pop hitmakers Steely Dan, Becker was known and loved for his self-deprecating sense of humor, which he often expressed during Steely Dan's live shows.
The festivities have been entirely planned by Becker's fans.
iHeartRadio and Q104.3 New York's Jim Kerr will serve as the Master of Ceremonies for the afternoon. Q104.3 will live stream the event via its Facebook page.
Screenwriter Howard A. Rodman, a lifelong friend of Becker's, will serve as the event's keynote speaker.
For more information about "Walter Becker Way," go here.
Photo: Getty Images