Why Calvin Harris Is Lena Dunham's Least Favorite Taylor Swift Boyfriend
By James Dinh
October 11, 2018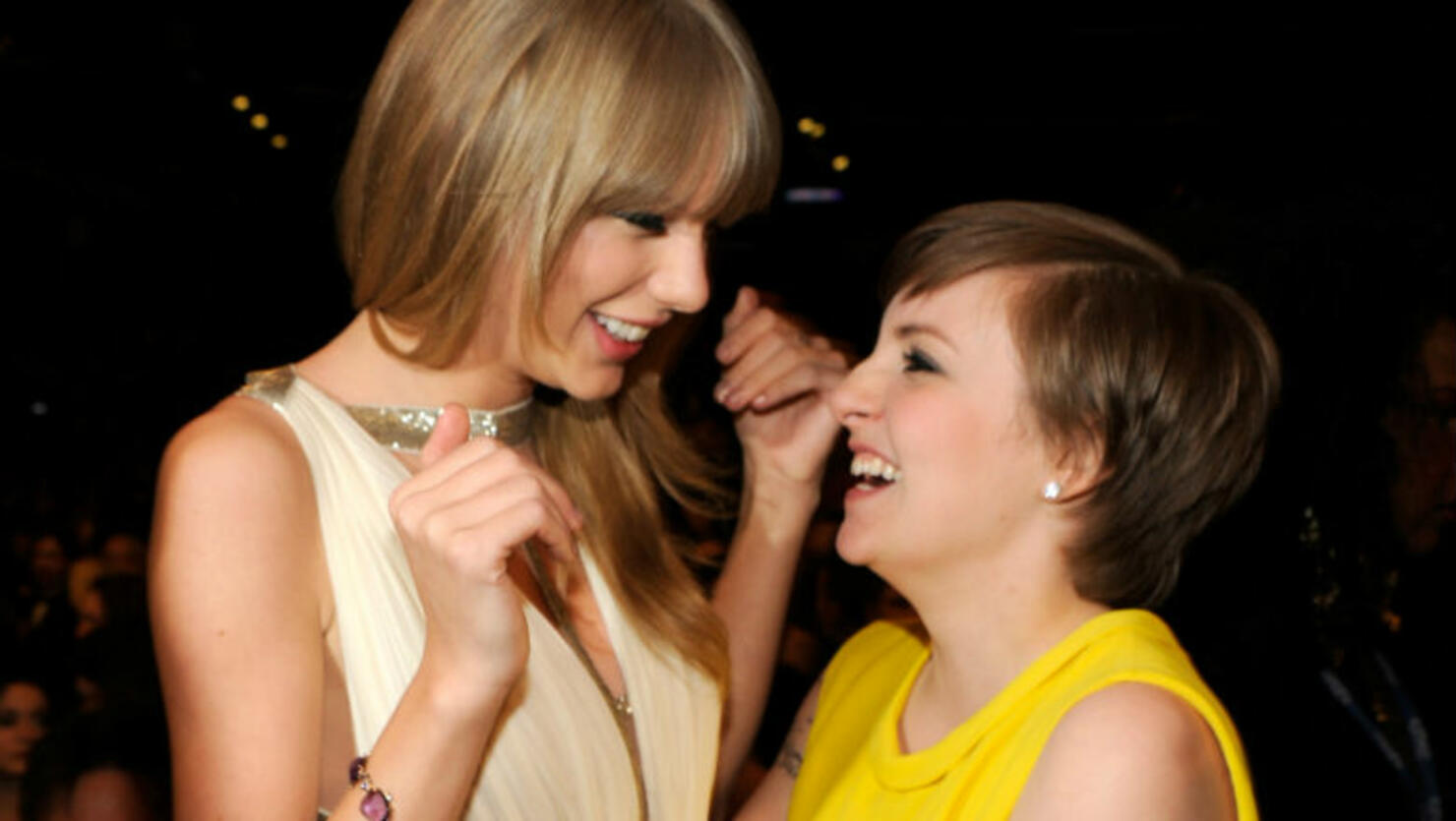 Lena Dunham is never one to keep quiet, so she made the perfect candidate for the Wednesday night (October 10) installment of "Plead The Fifth," the famed game on Watch What Happens Live With Andy Cohen, where the Bravo host spews out hot topic questions. Unsurprisingly, during the segment, the Girls star shared some insight on her dear friend Taylor Swift's love life.
Asked by her former Girls co-star Andrew Rannells which of Swift's boyfriends was her least favorite, Dunham answered oh so quickly. "I want to do right by her on this question. My least favorite was Calvin Harris because I felt that he was petty in the public, and who needs to do that?" she told the crowd. Interestingly enough, Maggie Gyllenhaal, the sister of Jake Gyllenhaal, who also dated Swift, was the other episode guest.
In case you forgot, Harris went on a Twitter rant after his 2016 split with the star and the tone was quite severe. "Hurtful to me at this point that her and her team would go so far out of their way to try and make ME look bad at this stage," Harris wrote about Swift. "I know you're off tour and you need someone new to try and bury like Katy [Perry] ETC but I'm not that guy, sorry. I won't allow it."
Elsewhere during the segment, the actress praised Swift for breaking her silence and taking a political stance on social media by endorsing two Democrat candidates in Tennessee. "That was really amazing," Dunham said. "I'm always proud of Taylor. Not only is she an amazing friend to me on a personal level, but she's an amazing friend to lots of people in the world. I never judged her for considering that a private domain, but I think she chose a really, really powerful time to speak out and I'm so moved and honored to be her friend."