Alex Rodriguez Asked Jennifer Lopez For Her Autograph Nearly 20 Years Ago
By James Dinh
October 12, 2018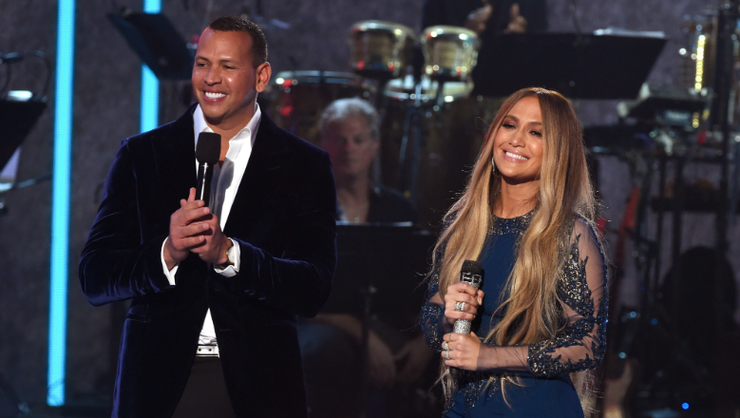 Almost two decades ago, Alex Rodriguez and Jennifer Lopez connected with one another and the proof is on Instagram.
On Thursday (October 11), Rogriguez took to the social media platform to share a personalized autographed photo that his current girlfriend signed for him during her J Lo era campaign. #TBT to almost 20 years ago when a big time global pop superstar signed a pic for a young ball player," he captioned the framed black and white shot, adding the hashtags #lifecanbeafunnythingsometimes #pictureperfect #keepsake #jlo."
Earlier this week, the star-studded couple appeared at the 2018 American Music Awards, where Lopez performed a new song called "Limitless" from her forthcoming film, Second Act. As Rodriguez did during the VMAs, he couldn't have gushed harder when the superstar was on stage and cameras got a good helping of that love.
While everyone is still waiting for the pair to take their romance to the next level with a proposal, the two seem to be taking their time. ET recently spoke to Lopez at the end of her "All I Have" Las Vegas residency show about Rodriguez's support and love, and she is quite appreciative of it all. "Listen, to have a partner who's that supportive, who comes to that many shows -- we all know what it's like to be in show business. It's a grind," she explained to the outlet. "It's being away a lot and he really makes the effort, so do I, to be there for each other and it means a lot to me."
Chat About Alex Rodriguez Asked Jennifer Lopez For Her Autograph Nearly 20 Years Ago