BTS Announce Big Screen Debut With 'Burn The Stage: The Movie'
By Hayden Brooks
October 12, 2018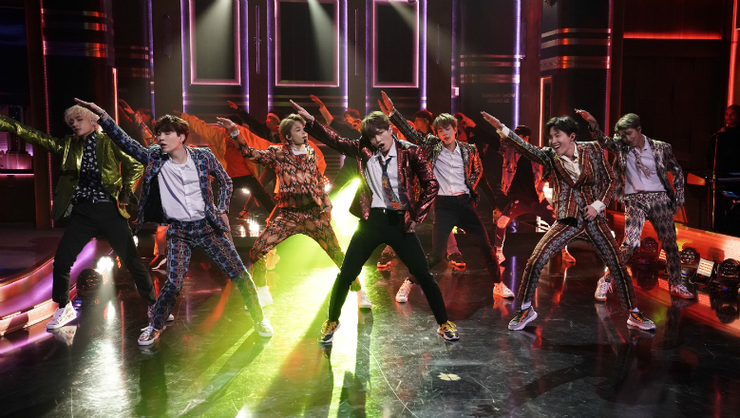 BTS is set to take their domination to the big screen with their cinematic debut, Burn the Stage: the Movie, which is scheduled to hit theaters on November 15th.
As per the Friday (October 12) announcement, the film was directed by Park Jun Soo and produced by Big Hit Entertainment / Camp Entertainment. As you might have guessed, it's set to chronicle their rise to global superstardom and offer up an "intimate" look at their sold out "The Wings Tour 2017 BTS Live Trilogy Episode III." In addition to the film, an extension of the project is set to hit YouTube and feature footage from BTS' live dates, behind-the-scenes moments and new interviews with the bandmates. Trafalgar Releasing, which just so happens to be the company behind Coldplay's just-announced doc, is distributing the film. Tickets to Burn the Stage: the Movie go on sale October 22nd via the film's official website.
It's been a good week for BTS. On Thursday, the band's influence was highlighted as part of Time magazine's "Next Generation Leaders" campaign, where the K-pop stars discussed their careers and why it's important for them to make an impact on a global level. "As a Korean, we love our country and we're proud of our country so much," RM said in a video interview. "And it's even just an honor to be called an ambassador of Korean K-pop."
Chat About BTS Announce Big Screen Debut With 'Burn The Stage: The Movie'