Keith Sweat Shares New Song "Boomerang" Featuring Candace Price
By Taylor Fields
October 12, 2018
Keith Sweat is preparing to release his upcoming new album Playing For Keeps at the end of October, and the soulful singer just shared a second offering from the record, "Boomerang" featuring Candace Price.
"Boomerang" follows Sweat's previously released single, "How Many Ways," featuring K-Ci, and hears Price and Sweat singing about a couple's strong attraction. Candace sings in the chorus, "Got me comin' back/for some more of that/Like a boomerang."
On Instagram, Price wrote of working with Sweat, "Thank you @keithsweat for picking me and being so down to earth and easy to work with, I had fun making this record with you, I was comfortable the entire time."
Listen to Keith Sweat's new song "Boomerang" featuring Candace Price above.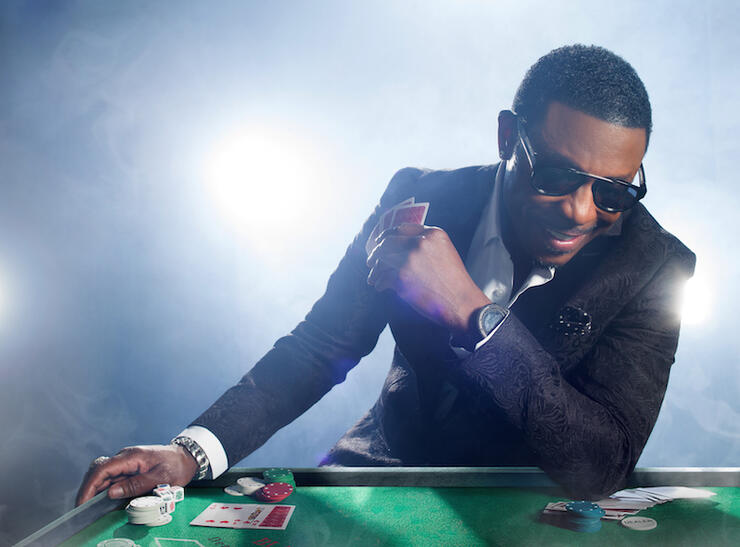 Keith's Playing For Keeps album, set to be released on October 26th, is his 13th full-length LP, and follows 2016's Dress To Impress. Playing For Keeps showcases 13 new songs including lead single "How Many Ways," "Boomerang," and features from artists including Teddy Riley, Tank, Akon and Alkaline, among others.
Playing For Keeps is sure to be another amazing album from Sweat, who has given fans over 30 years of hits. He is a Soul Train Lifetime Achievement Award recipient who has sold over 25 million albums, six of which went Platinum, and his new album promises "more sexy ballads, smooth grooves, flawless harmonies and heartwarming lyrics."
Playing For Keeps Track Listing:
1. "Eenie Meenie Miney Mo" featuring RayFade
2. "Bae Bae"
3. "Cloud 9"
4. "Get Up In It"
5. "Big Ass Lie"
6. "How Many Ways" featuring K-Ci
7. "No Love Loss"
8. "Fuego" featuring Akon, Alkaline & RayFade
9. "Who's Your Daddy" featuring Teddy Riley & Tank
10. "Pull Up"
11. "Red Negligee"
12. "Boomerang" featuring Candace Price
13. "All About You"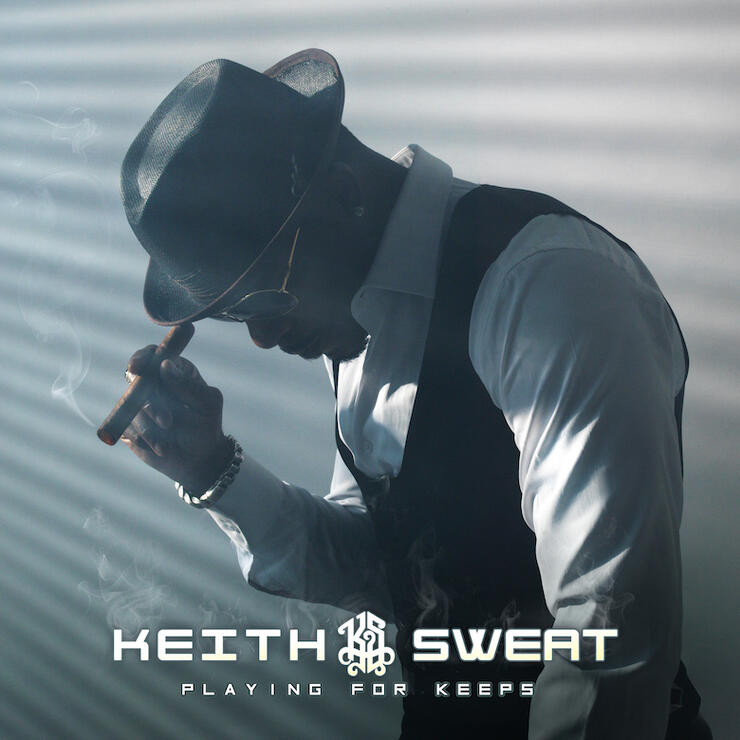 Chat About Keith Sweat Shares New Song "Boomerang" Featuring Candace Price