Little Big Town's Jimi Westbrook and Phillip Sweet Applaud Bandmates
By Lauryn Snapp
October 13, 2018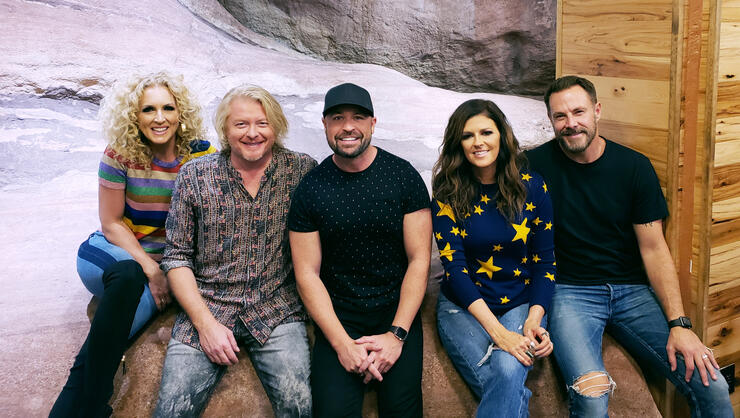 Little Big Town's, Kimberly Schlapman and Karen Fairchild praise their supportive bandmates for being cheerleaders during their 20-year journey as a band.
Kimberly boasts to CMT, "They have always been supportive for everything we've done in the band, and even when we've stepped out to do things on our own, they have always been there to lift us up and cheer us on."
When the CMT's 'Artists of the Year' news was revealed, Jimi Westbrook and Phillip Sweet saw it as an opportunity to immediately outpour their admiration toward their leading ladies.
In a recent interview with Cody Alan, Phillip had a heartfelt statement to make.
"It's been really fun for us because we've gotten to see how the industry has evolved and grown and changed. We are so proud of Karen and Kim. They're amazing people, first of all, but they are amazing artists and we are really proud of them."
CMT has been incredibly impressed by the conversations that have surrounded this year's celebration. It seems that all genders are celebrating this year's female spotlight feature!
Chat About Little Big Town's Jimi Westbrook and Phillip Sweet Applaud Bandmates