The Killers' Dave Keuning Announces Solo Album, Shares 'Restless Legs'
By Katrina Nattress
October 12, 2018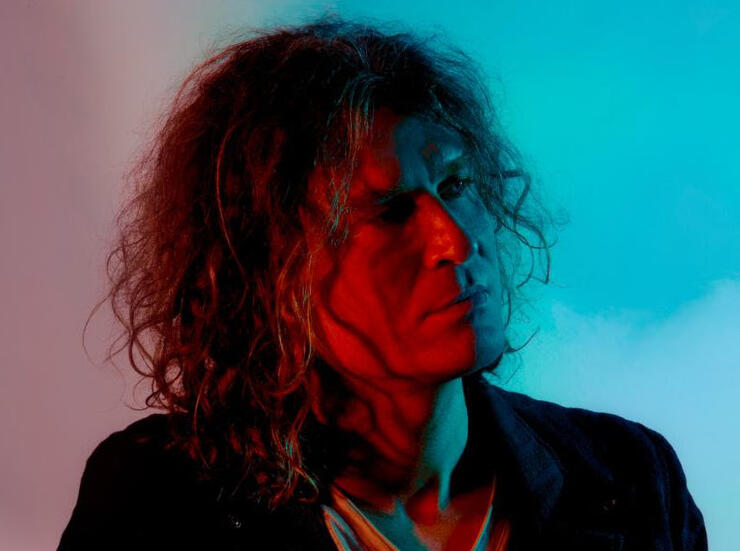 Dave Keuning has been playing music with The Killers for nearly two decades, and now the guitarist is ready to step out on his own with a solo album.
Under the moniker Keuning, the Las Vegas-bred musician is prepping his debut record, Prismism. The 14-track collection features plenty of New Wave nuances that The Killers have honed in on during their illustrious career, but Keuning is also interested in electronic elements and is happy to be able to play around with sounds for this project.
"This record shows sides of me that maybe people haven't had a chance to see before," he explained to Rolling Stone. "Like, they may not have known I had all these keyboard riffs hidden away. But now I've finally gotten them out."
The first taste of Prismism comes in the form of the pop-tinged "Restless Legs."
"'Restless Legs' was kind of an experiment in making a quick pop tune," he admitted. "I was in my home studio messing around with keyboard sounds, and that triggered certain riffs that were just bouncy and fun to play."
Watch the video for "Restless Legs" below.
Prismism is slated for a January 25, 2019 release.
During a recent retrospective to celebrate the 15th anniversary of "Mr. Brightside," The Killers' singer Brandon Flowers described the songs conception, divulging that Keuning already had written the music that would become their biggest single when they met. Now he's able to let his talents shine in the spotlight.
Photo: Dana Trippe
Chat About The Killers' Dave Keuning Announces Solo Album, Shares 'Restless Legs'