Ex-3 Doors Down Bassist Sentenced To 10 Years In Prison For Gun Charge
By Peyton Blakemore
October 13, 2018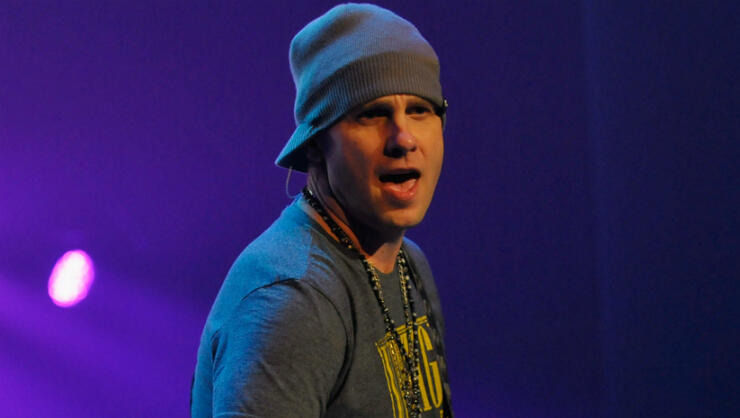 Todd Harrell is headed back to prison.
On Thursday (October 11), the founding member and former bassist of 3 Doors Down was sentenced to 10 years in a Mississippi state prison for possession of a firearm by a felon.
According to TMZ, Todd was given the maximum penalty for a firearm charge after being arrested, following a domestic violence incident with his wife, in his home in Jackson County, back in June. Police reportedly arrived at the home and saw guns and drugs in the house, leading to his arrest.
Todd's felon status was the result of him causing a fatal crash in 2013. The former bassist was convicted of vehicular homicide after he admitted to speeding and being addicted to prescription drugs at the time of the crash. He was sentenced to two years behind bars and six years of probation.
Following the crash, Todd was permanently kicked out of 3 Doors Down. Years later, in 2016, the band's lead singer Brad Arnold opened up about supporting Todd in spite of his legal woes. "For us, he was more than our bandmate, he's our brother. I've known Todd for a lot longer than we've been in the band together," he said. "We'll never turn our back on him. He's definitely got his things to face right now. And [our song] 'Fell From the Moon' is sort of about him, just of how you can have everything going your way and it can all fall apart."
Photo: Getty Images
Chat About Ex-3 Doors Down Bassist Sentenced To 10 Years In Prison For Gun Charge