Axl Rose Couldn't Understand in the '90s Why Alternative Bands Hated Him
By Andrew Magnotta
October 15, 2018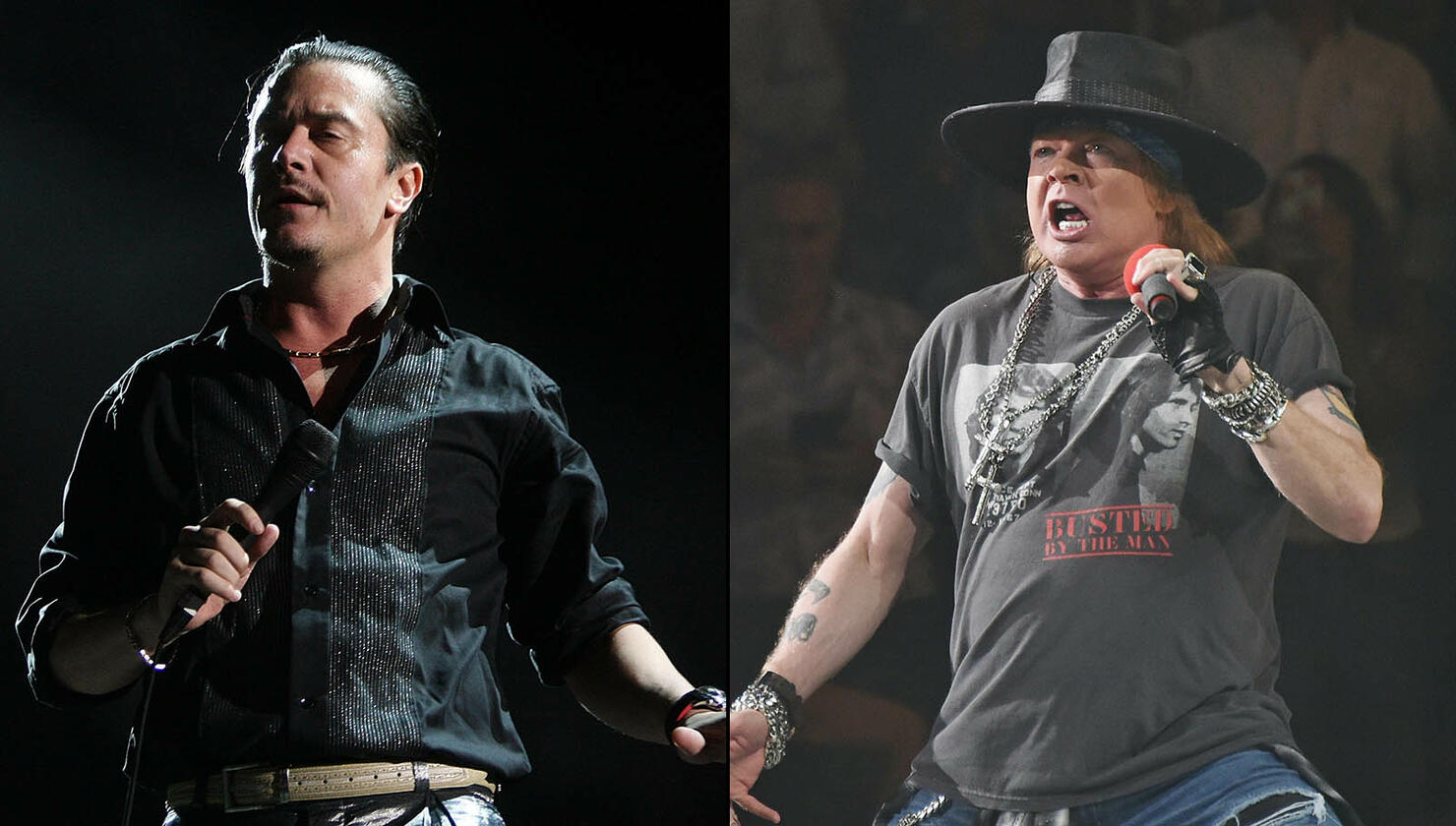 Guns N' Roses front man Axl Rose has one of the most notorious reputations in rock and roll.
To this day, when a musician is late for a gig or doesn't show up at soundcheck or complains about their schedule, fellow musicians refer to them as 'pulling an Axl Rose.'
But the precise reason Rose was once so reviled is complicated, and possibly has more to do with legend than the singer's actual behavior. Author Adrian Harte of Small Victories: The True Story of Faith No More recounts in her book how Rose once confronted Faith No More about how they acted around GNR.
FNM bassist Billy Gould shared the original anecdote about Rose and Slash started looking for answers in the early-'90s.
"An 'upset but not irate' Rose began his comments by saying, 'I only like you guys, Nirvana, Jane's Addition, and two other bands, and all of you hate me? It's like I went away and came back home to find you guys f***ed my wife.'"
Despite Rose's admiration for Nirvana (Rose wore a Nirvana hat in the video for "Don't Cry"), he famously feuded with Kurt Cobain after the Nirvana front man repeatedly bashed GNR in the press.
Cobain often referred to GNR as the antithesis of Nirvana, once saying "Rebellion is standing up to people like Guns N' Roses." In 1992, Cobain refused an offer to open for GNR's famous co-headlining tour with Metallica.
Later in '92, Rose got personal in return, referring to Cobain and Courtney Love as "f***in junkies," suggesting that their daughter, Frances Bean, might be born with birth defects because of Love's drug use.
At the '92 VMAs, members of GNR and Nirvana exchanged insults back stage. After Nirvana performed "Lithium" that night, Dave Grohl mocked Rose by repeatedly saying "Hi, Axl" into a microphone.
In any case, that was a long time ago. Any bad blood between Grohl and Rose is just history.
Of course Grohl famously lent his Rock Throne to Rose when the GNR front man broke his foot during a tour.
This past summer, Grohl and Foo Fighters invited GNR on stage to play "It's So Easy" with them at a festival in Italy.
Photo: Getty Images