20 Celeb Couples Who Had To Work Together After Breaking Up
By Rose Wythe
October 17, 2018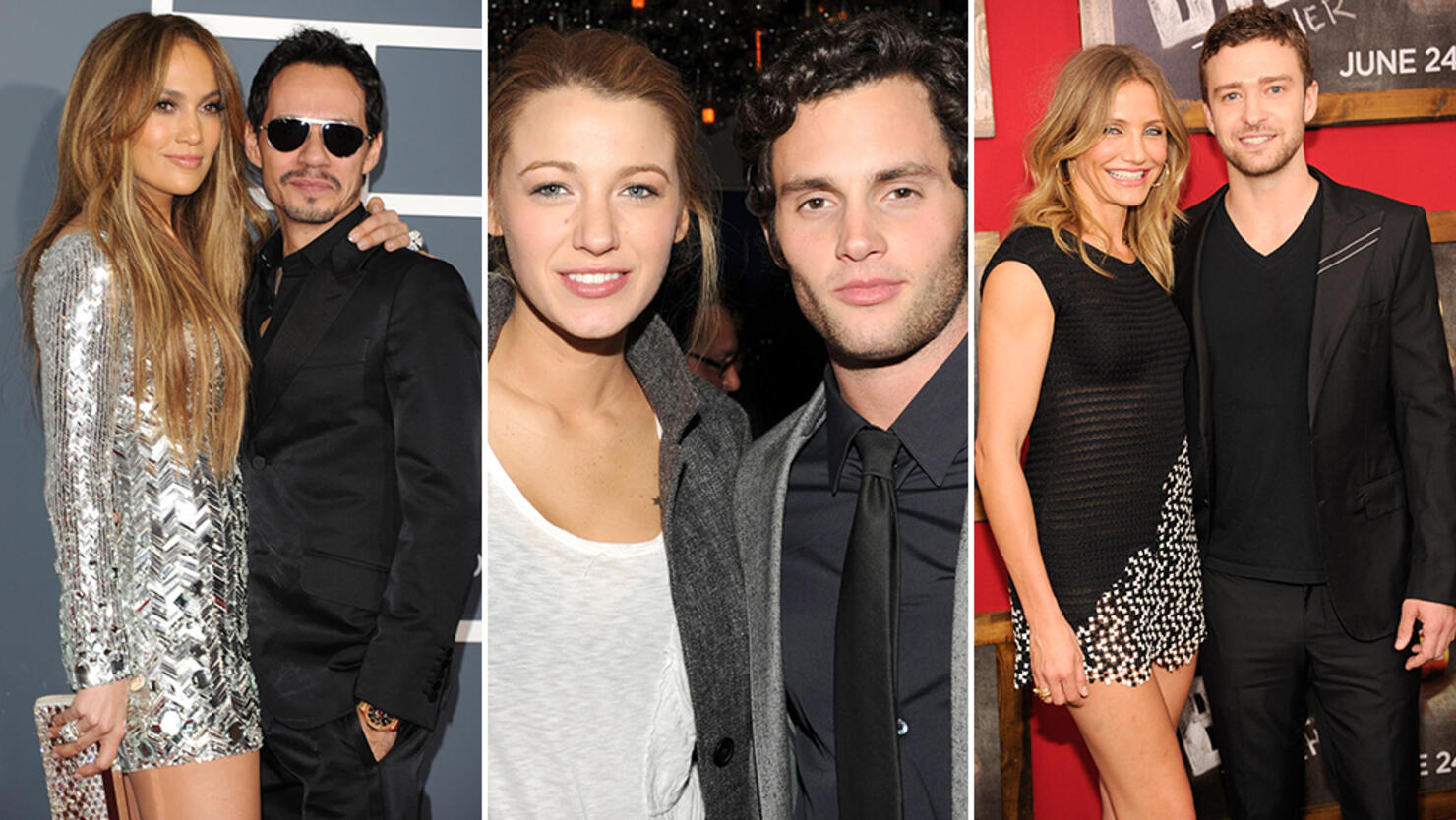 There's nothing more painful than suffering through the aftermath of a devastating breakup. But more often that not, we're afforded the luxury of no longer seeing that person on a daily basis, which allows for healing – unless, of course, you met your ex at work, in which case running into them becomes inescapable. It's an awkward setting for everyone involved, and – because Hollywood is so insanely small – one celebrities have had to put up with countless times. We compiled a list of 20 former celebrity couples who had to work together after breaking up – scroll on to check 'em out.
1. Rachel Bilson and Adam Brody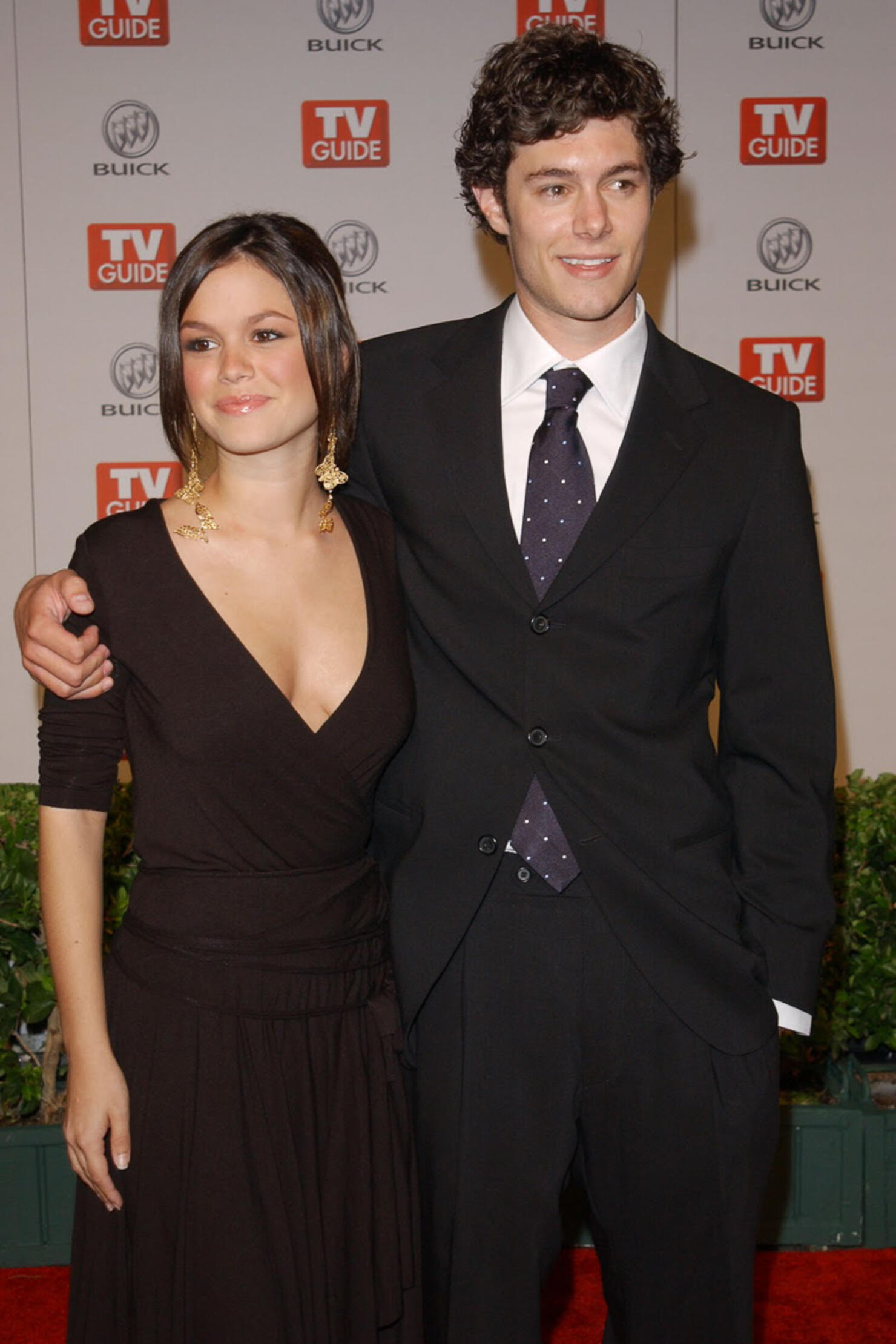 The two actors were paired up as a couple on "The O.C." and soon brought their TV romance into their real lives. They dated for three years, but eventually broke it off in 2006. They continued to work together until the show ended in 2007.
2. Kristen Stewart and Robert Pattinson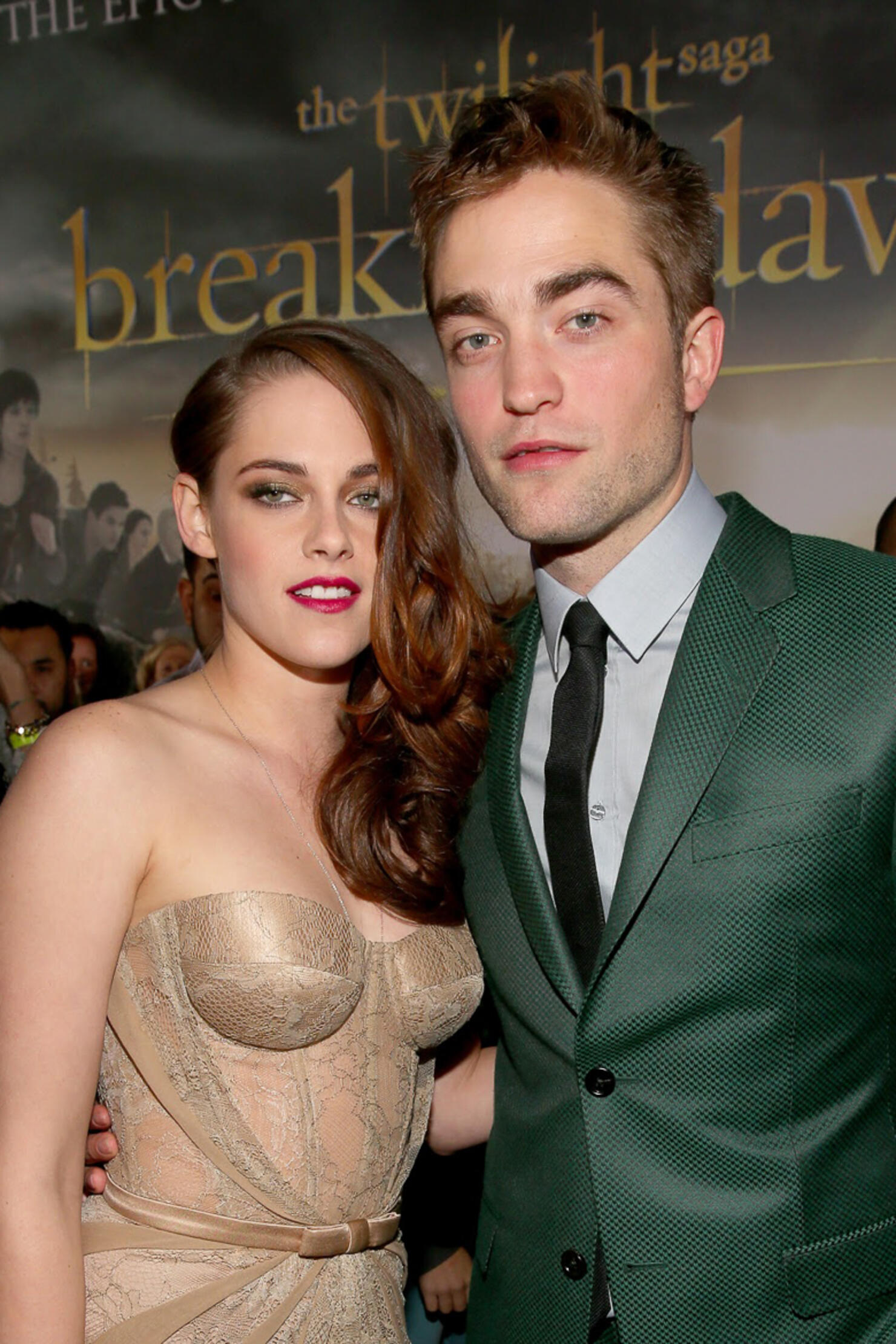 Who could forget the couple that swept the teen nation back in 2009. The two met while filming Twilight and continued to date until she was caught cheating in 2012 with married director, Rupert Sanders, while working on the film Snow White and the Huntsmen. Even after the scandal the two continued to work together while promoting the release of Breaking Dawn, Part 2. They even tried getting back together, but ended things for good in 2013.
3. Charlize Theron and Sean Penn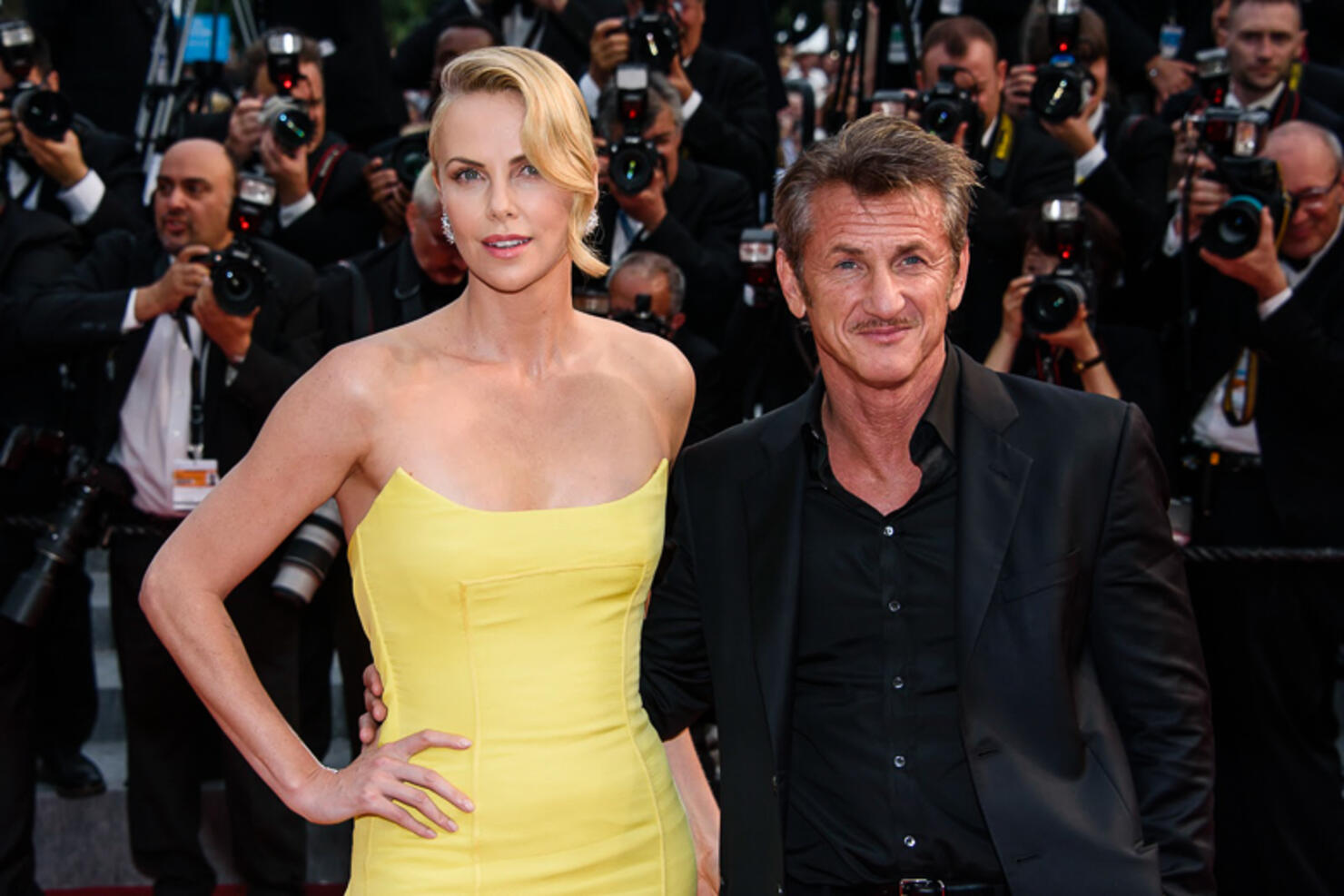 Theron and Penn met in 2013 on the set of The Last Face, which Penn directed. The two got engaged in 2014, but the engagement didn't last long. They had to reunite at the 2016 Cannes Film Festival to do press for their film.
4. Milo Ventimiglia and Hayden Panettiere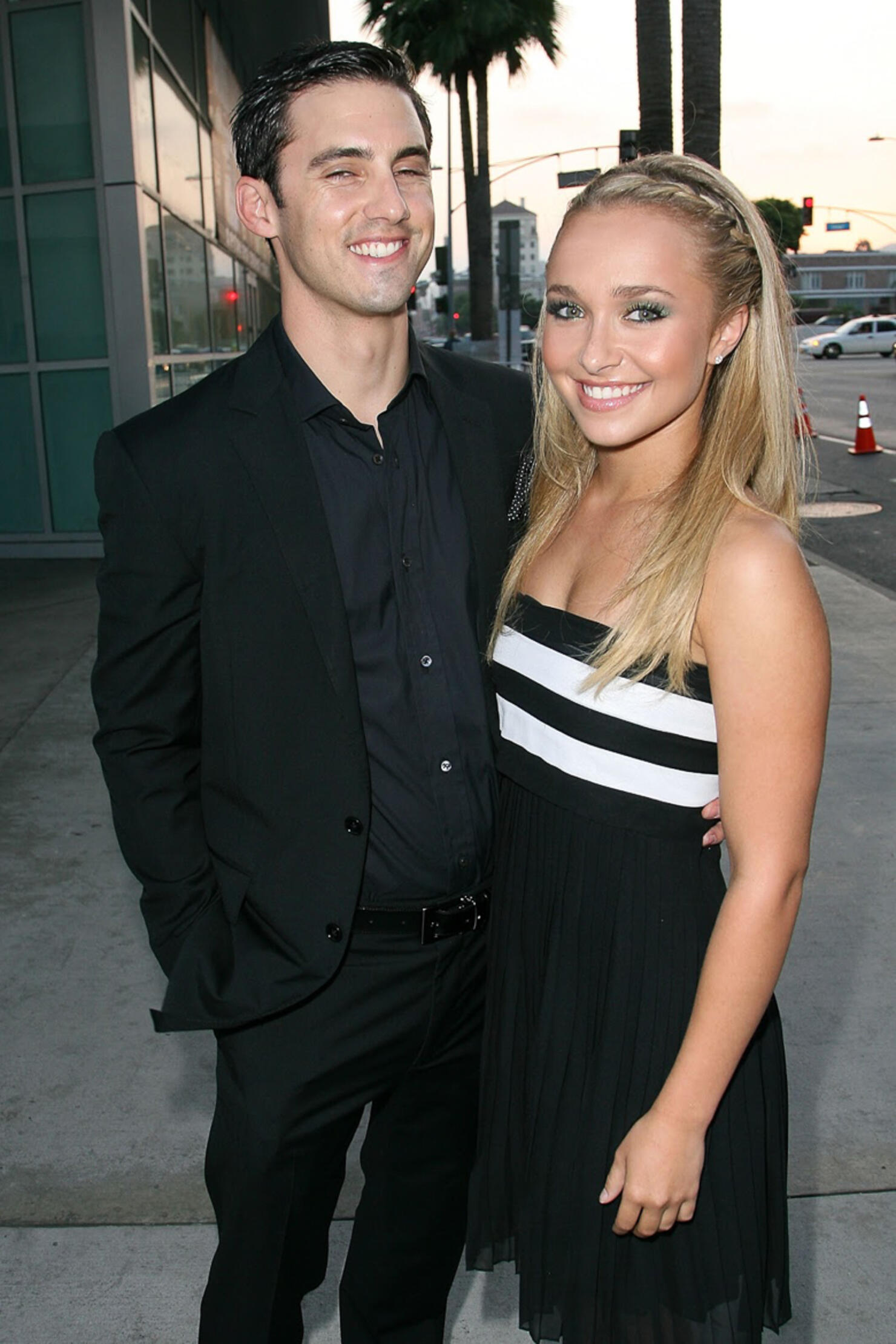 Hayden Panettiere might have played Milo Ventimiglia's niece on the series "Heroes," but when the cameras weren't rolling they began a two year relationship that ended in 2009. They continued to work together until the series finale in 2010.
5. Amanda Seyfried and Dominic Cooper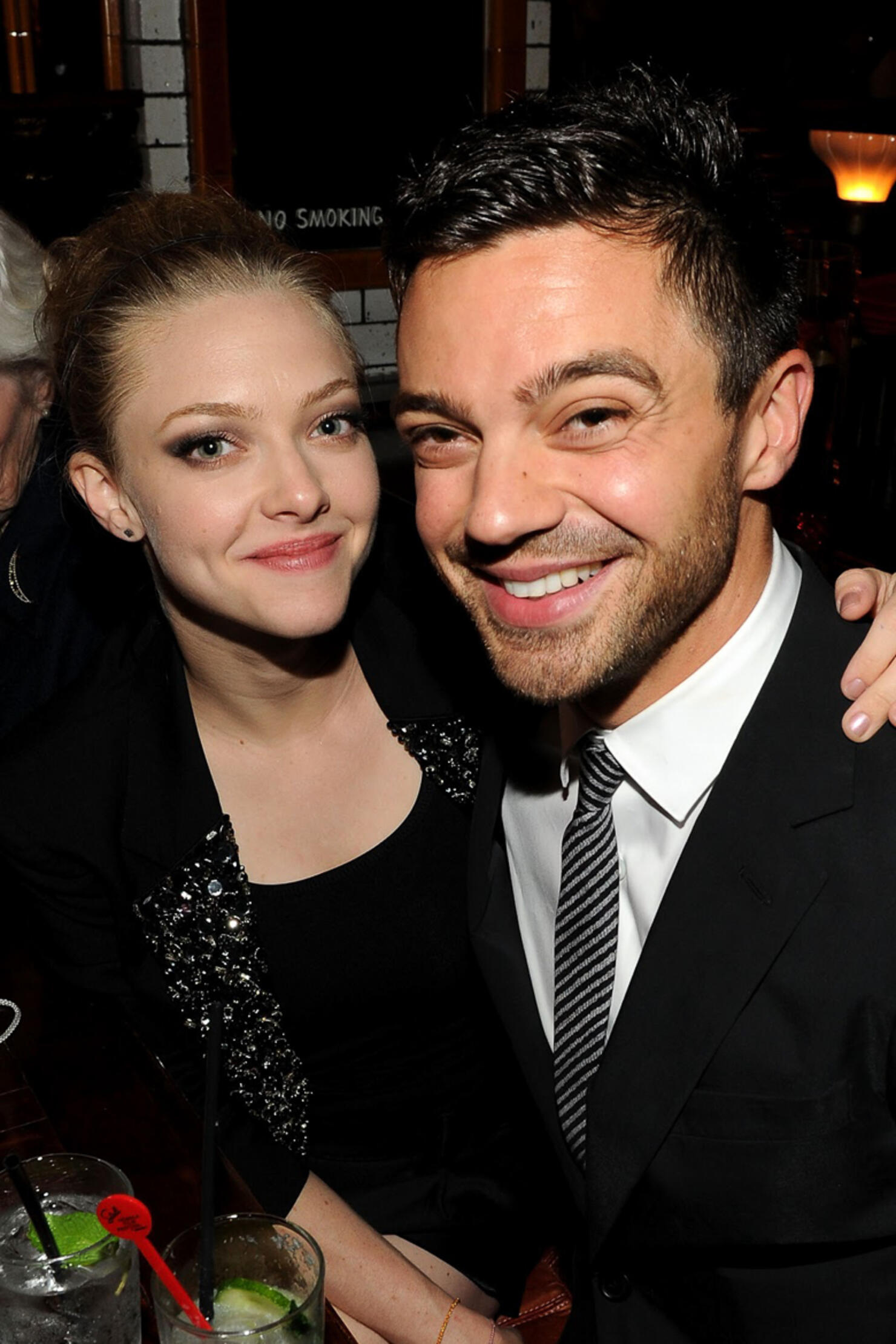 The two first met on the set of Mamma Mia! and dated for three years after filming ended. They recently had to work together as a married couple in the sequel, Mamma Mia! Here We Go Again.
6. Drew Barrymore and Justin Long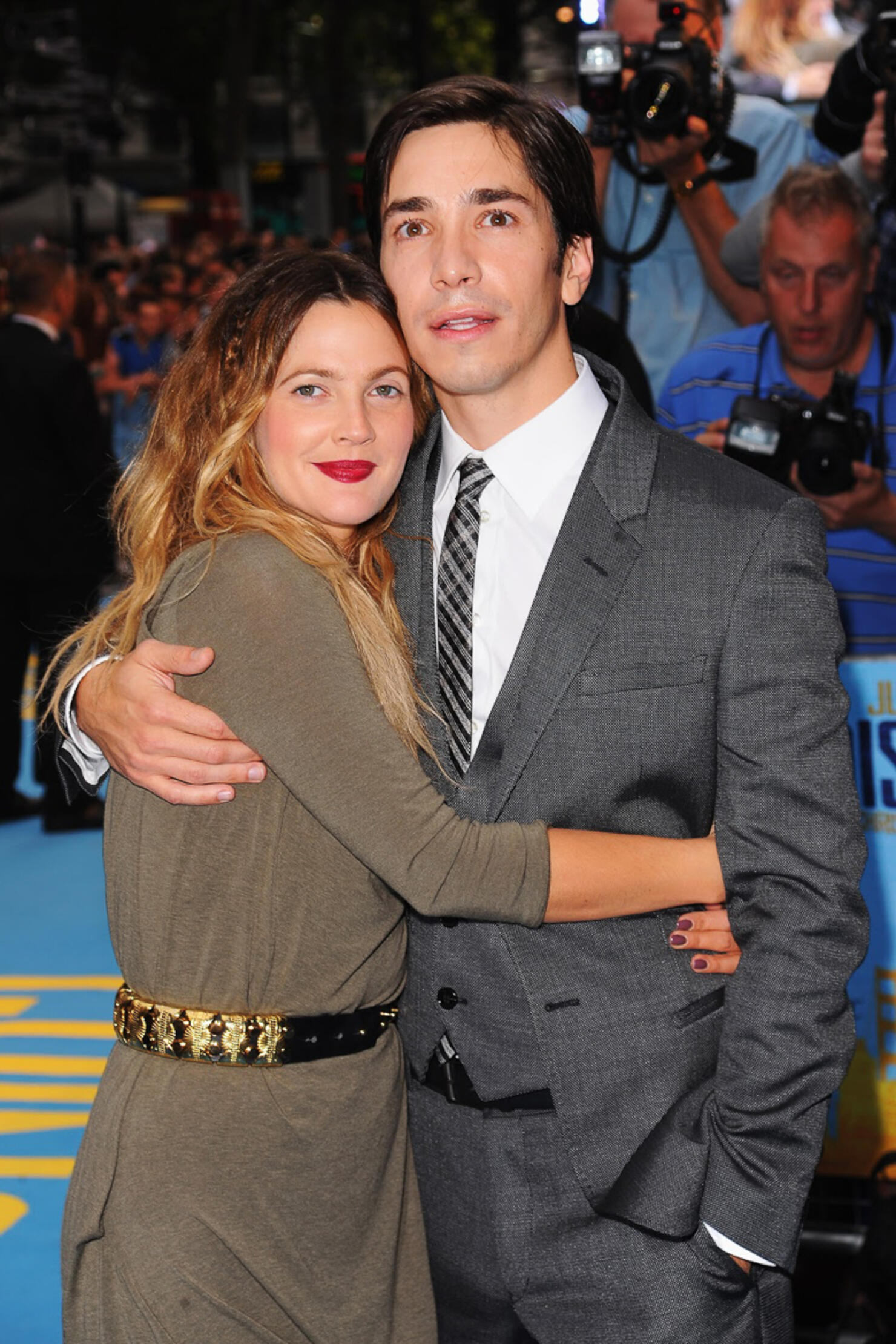 After meeting on the set of He's Just Not That Into You in 2007, the two began dating. The relationship only lasted a year and they ended up working together again on the 2010 film Going the Distance.
7. Meg White and Jack White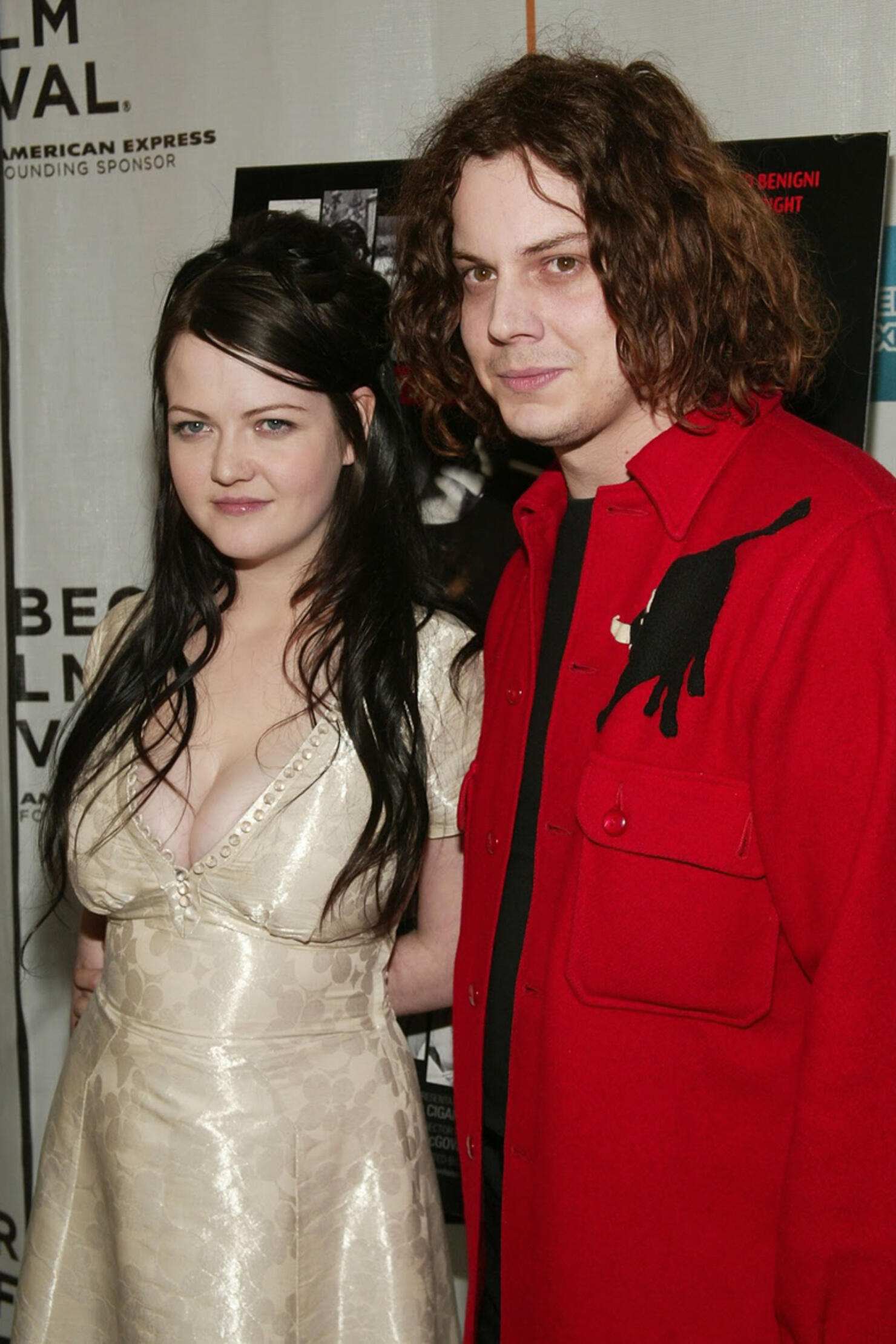 Jack and Meg formed The White Stripes back in 1997 and told everyone they were brother and sister. However, it eventually came out that they were husband and wife. They had married before they formed The White Stripes back in 1996, but eventually divorced in 2000 before the news even broke about their marriage. The duo continued to play together until they split up the band in 2011.
8. Jennifer Lopez and Marc Anthony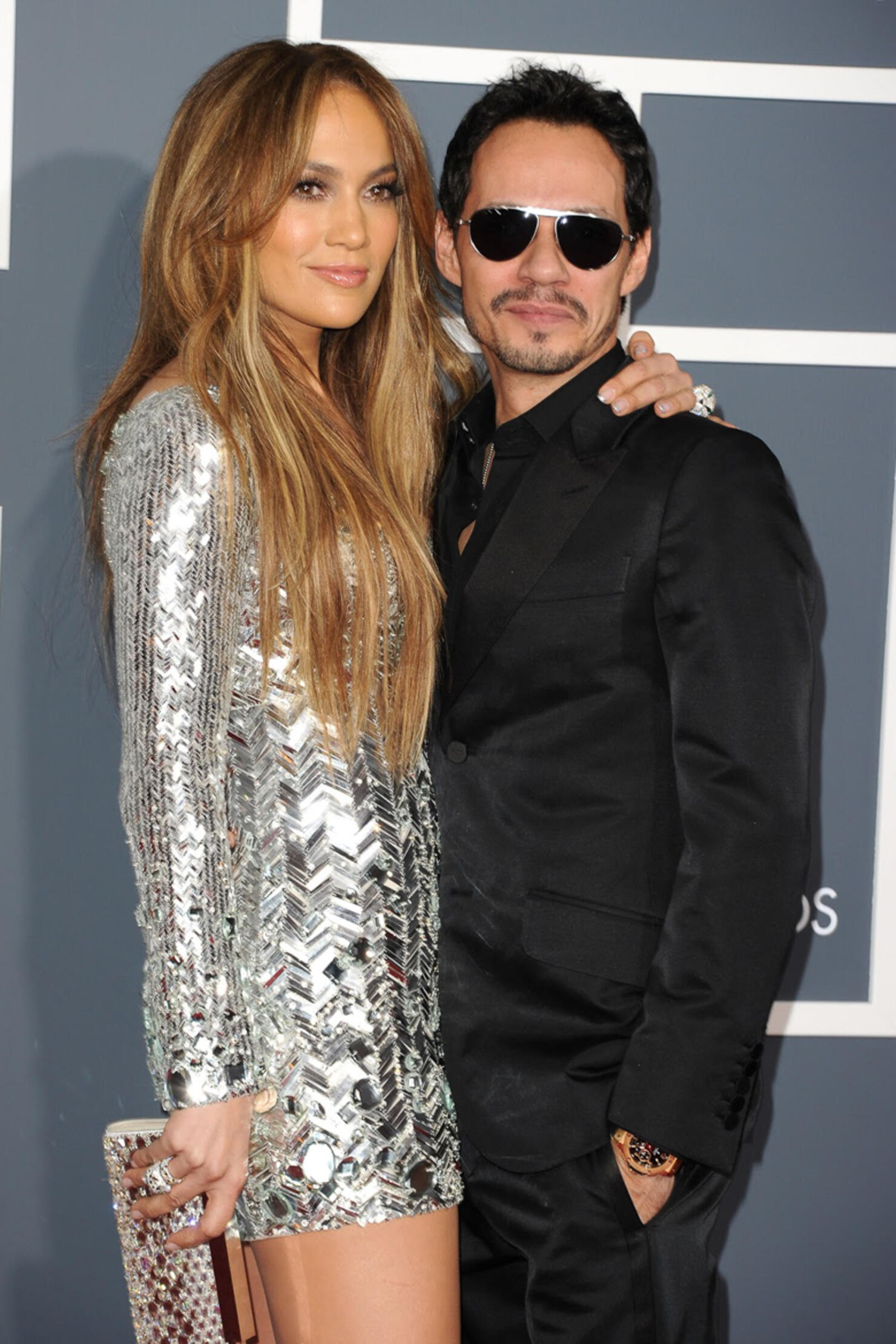 Jennifer and Marc were married for 10 years, before they divorced in 2011. Even after the divorce they continued working together. In 2012 they worked together on the competition show "Q'Viva!" The Chosen and and recorded an album together in 2016.
9. Alex Ebert and Jade Castrinos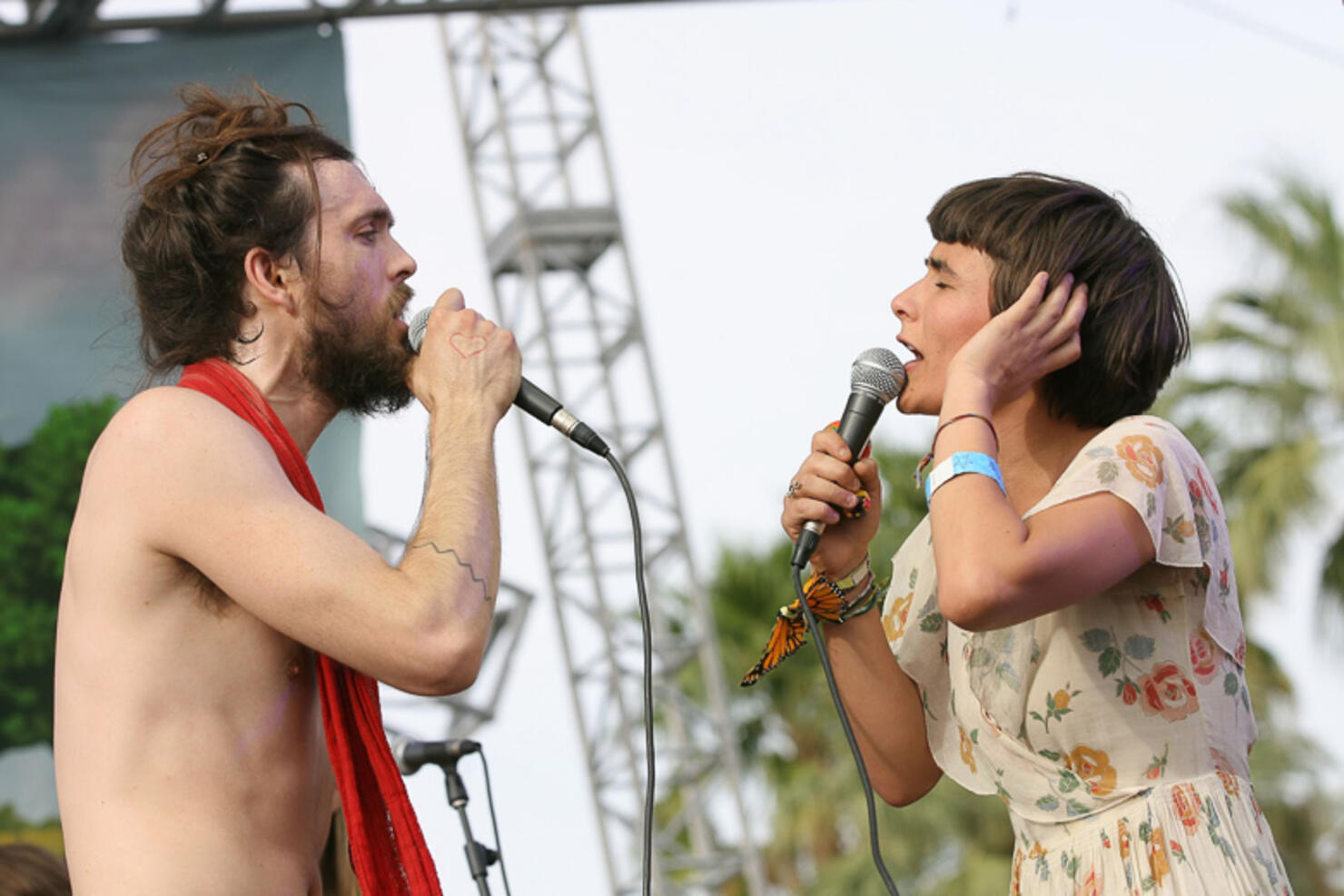 Alex Ebert formed Edward Sharpe and the Magnetic Zeros with Jade Castrinos in 2007. They were dating when the band formed, but eventually broke up. Even though a lot of the songs were written about one another they continued to perform and write new music together until Jade Castrinos was apparently kicked out of the band in 2014. Although the band denies she was kicked out, there's never been an official statement about whether she left on her own or was asked to leave.
10. Tony Kanal and Gwen Stefani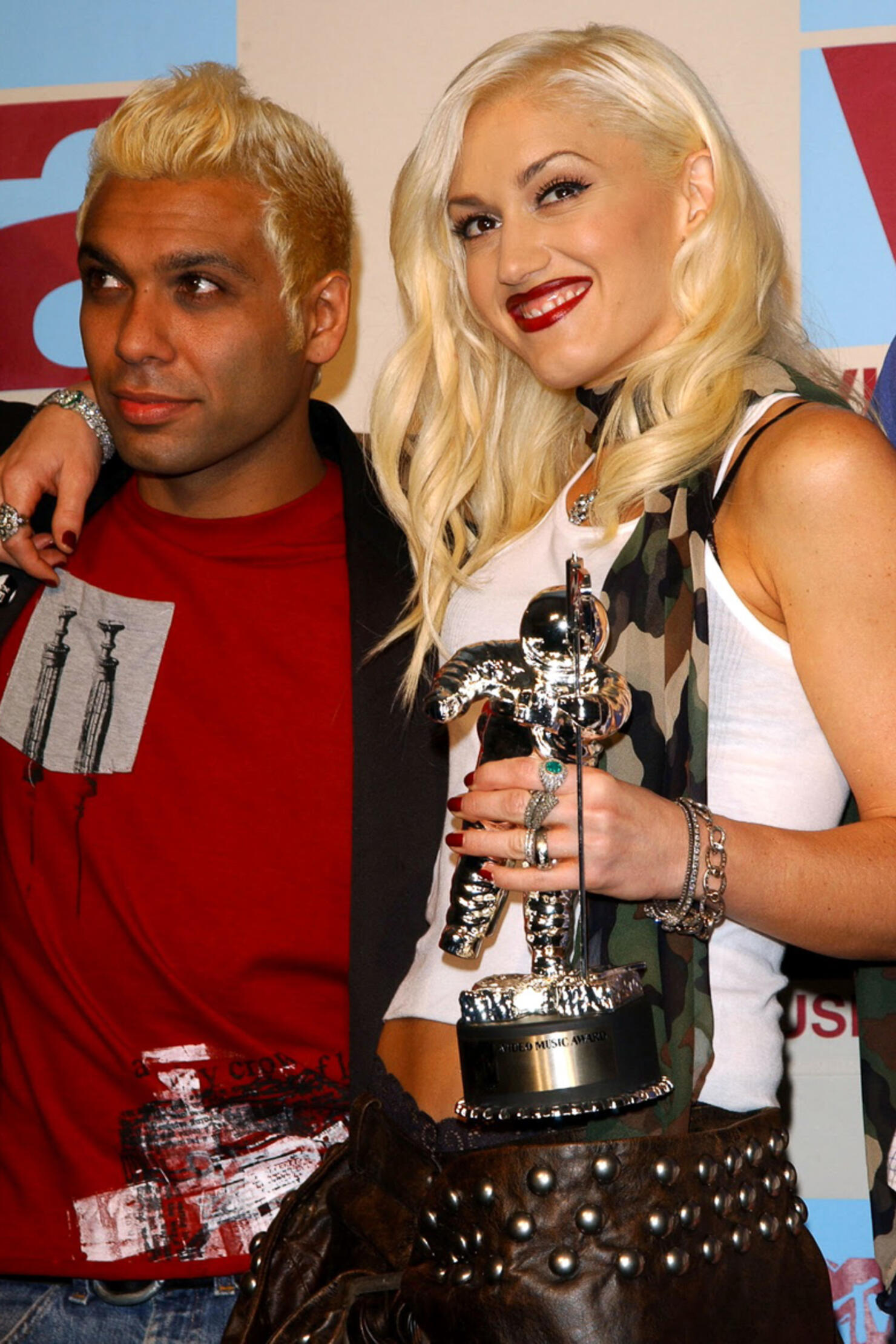 Gwen started in a rock band called "No Doubt" in 1989 with bass player Tony Kanal. The two dated for a few years but eventually broke up in 1994. They even wrote a break-up song called "Don't Speak" and had to speak about their break-up in interviews during the tour.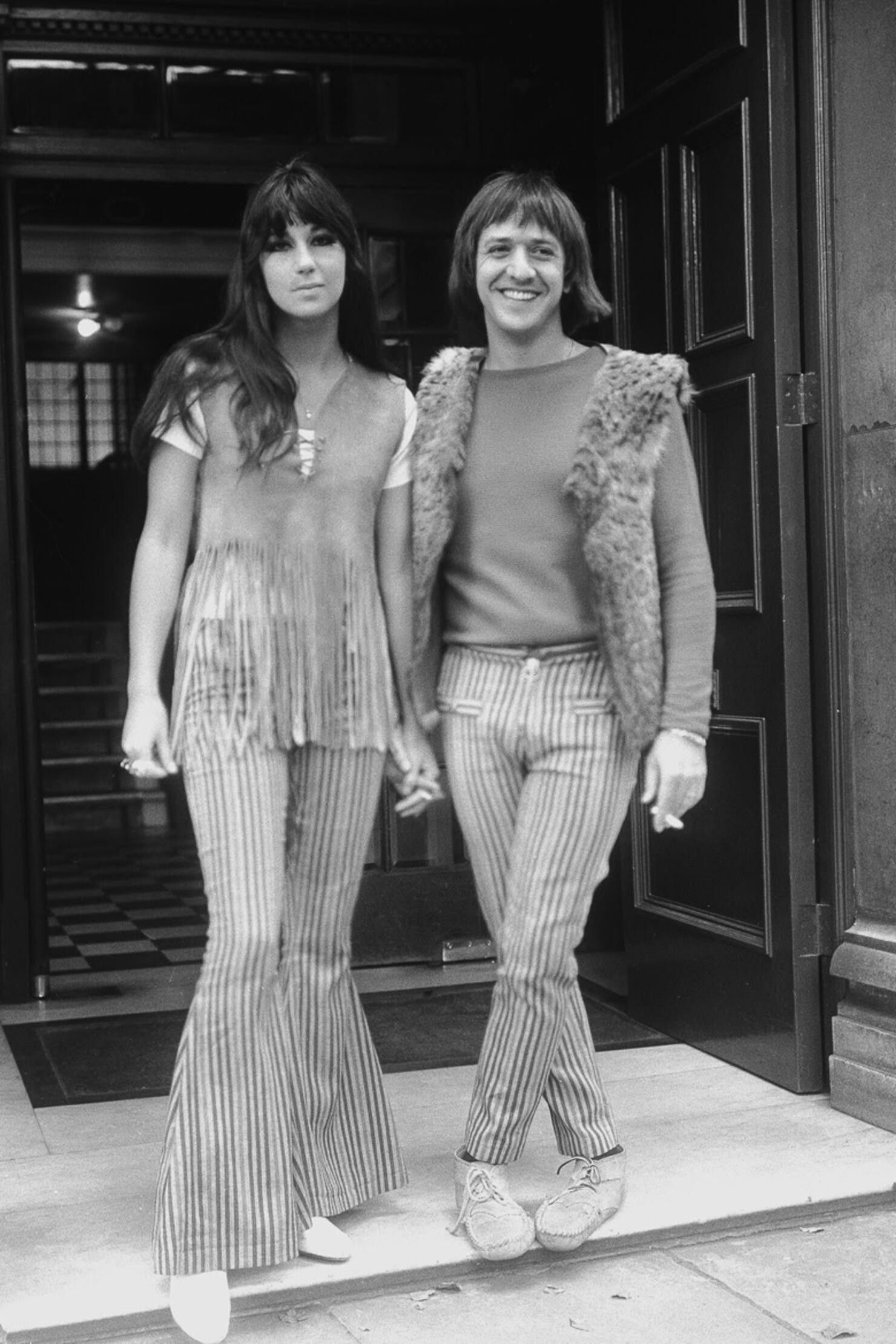 Let's not forget the Sonny & Cher duo from the 60s and 70s. Apart from making music together they also starred in their own TV show called "The Sonny and Cher Comedy Hour" which aired in 1971. Towards the third season of their show their marriage fell apart. The two had a nasty public divorce, but came back together in 1976 for the reboot of "The Sonny & Cher Show." The show suffered bad ratings and was canceled the following year.
12. Katie Holmes and Joshua Jackson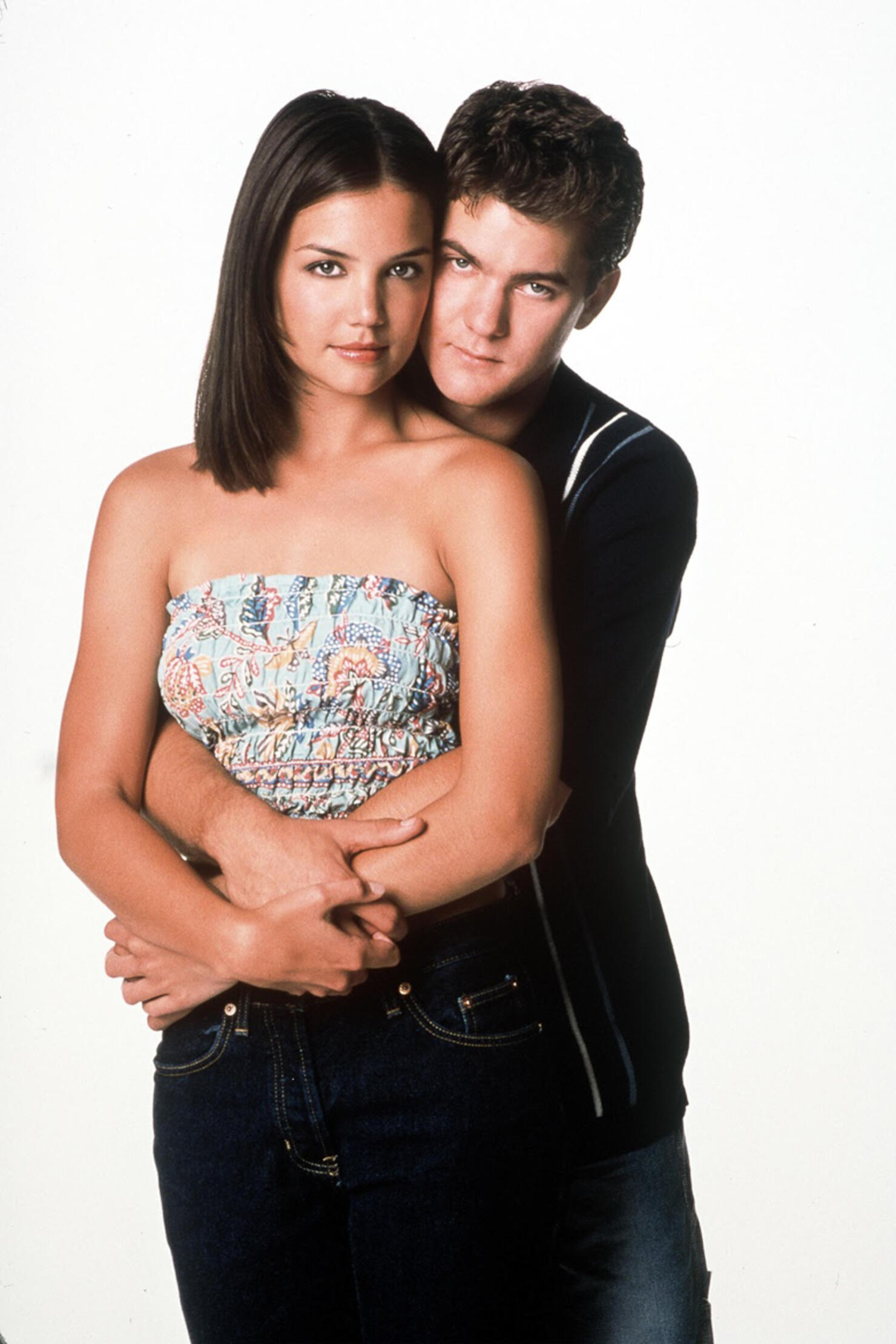 The two starred in the hit 1998 series "Dawson's Creek." Their character's Joey and Pacey fell in love on screen while the two actors fell in love off screen as well. Their off screen romance didn't last as long, but they continued to work together until the show came to an end in 2009.
13. Blake Lively and Penn Badgley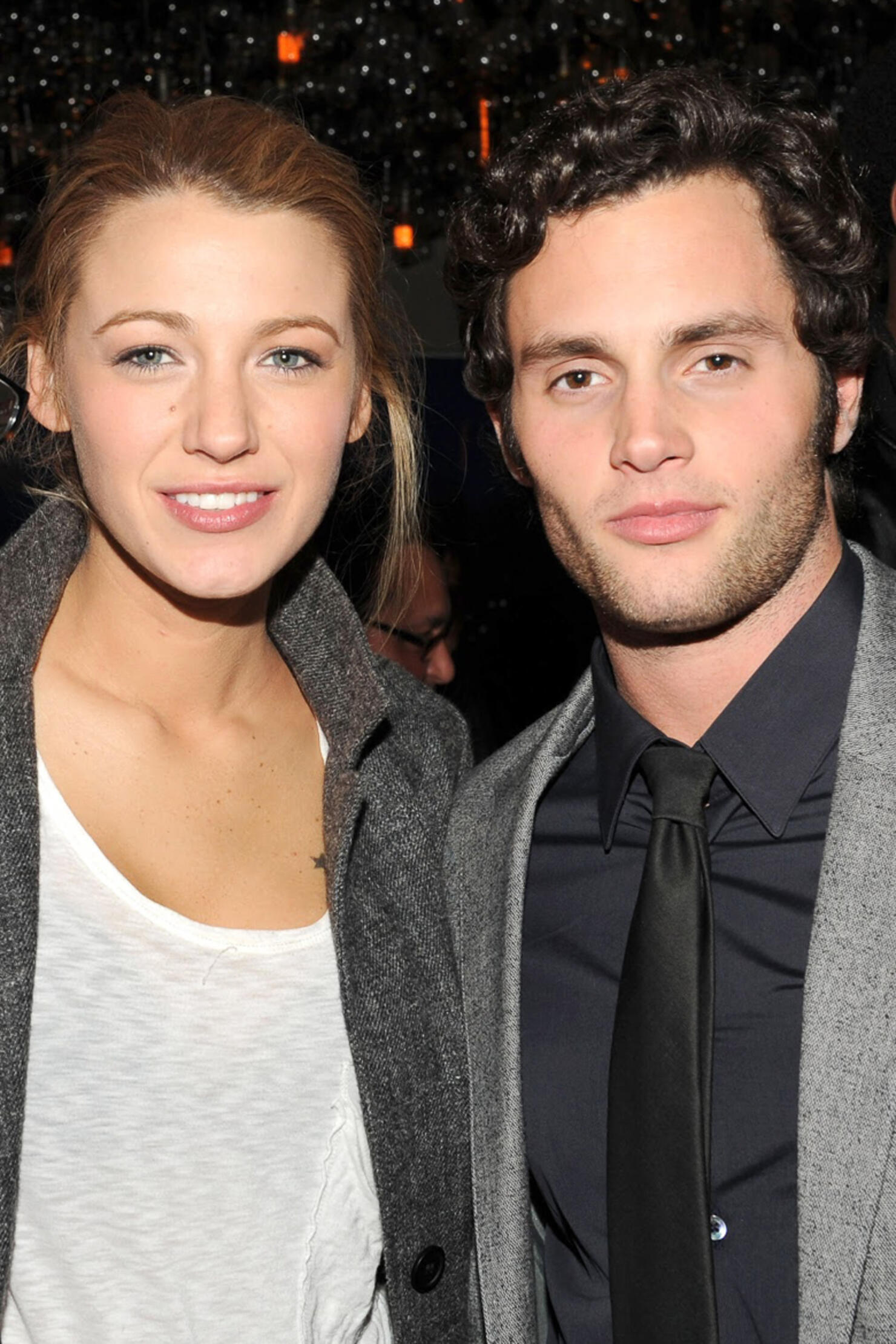 Another on-screen romance turned real-life when Blake Lively and Penn Badgley followed suit with their character's on "Gossip Girl." The pair dated for three years while filming the show, but eventually split in 2010. They continued to work together until the show ended in 2012, and even had to marry each other as Dan and Serena in the series finale.
14. Sophia Bush and Chad Michael Murray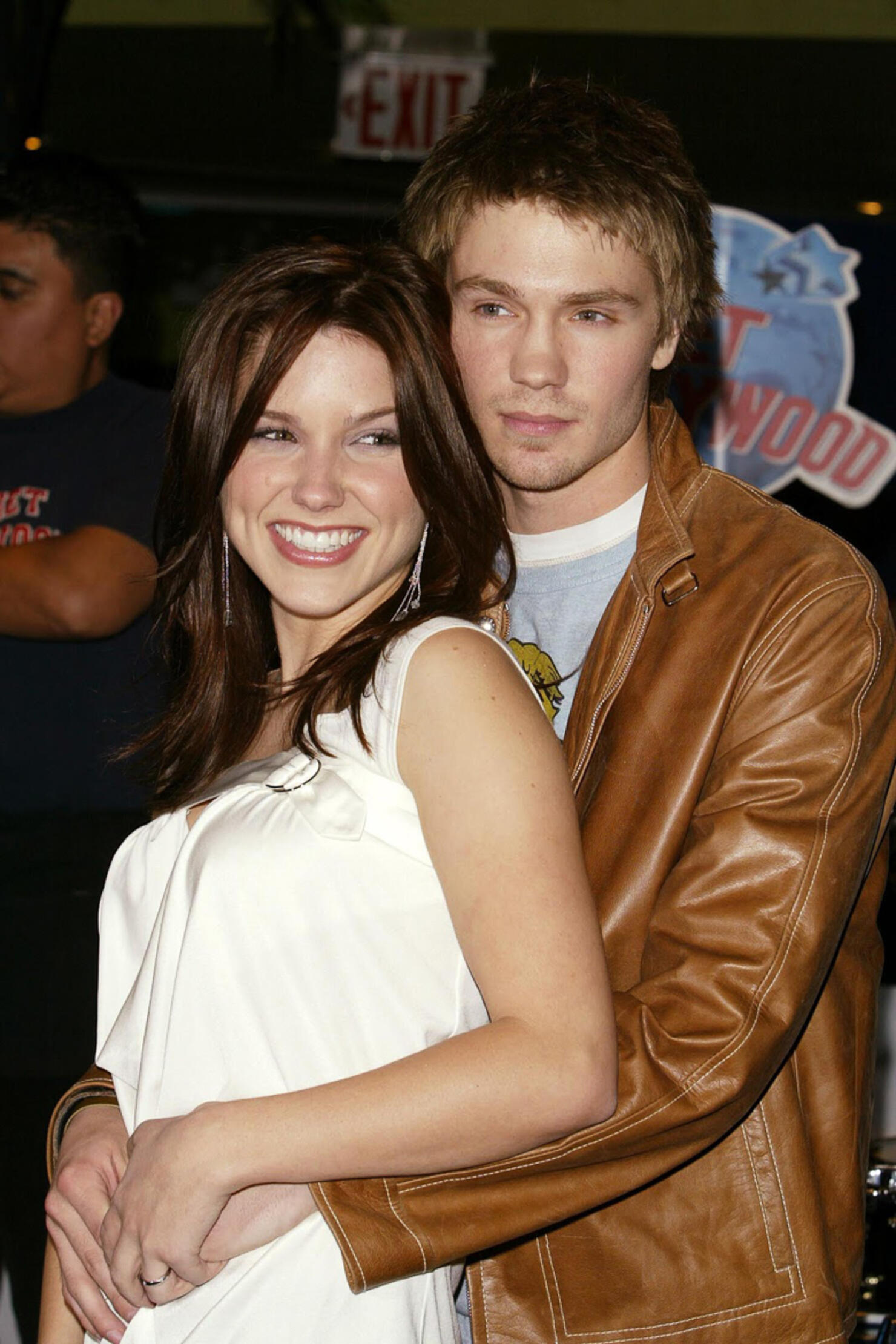 The "One Tree Hill" co-stars got married in 2005 while filming the show, but separated only a few months later with the divorce being finalized the following year. Even after the divorce they continued to work together on the show until Murray left in 2009 and Bush in 2012 when the series ended.
15. Johnny Galecki and Kaley Cuoco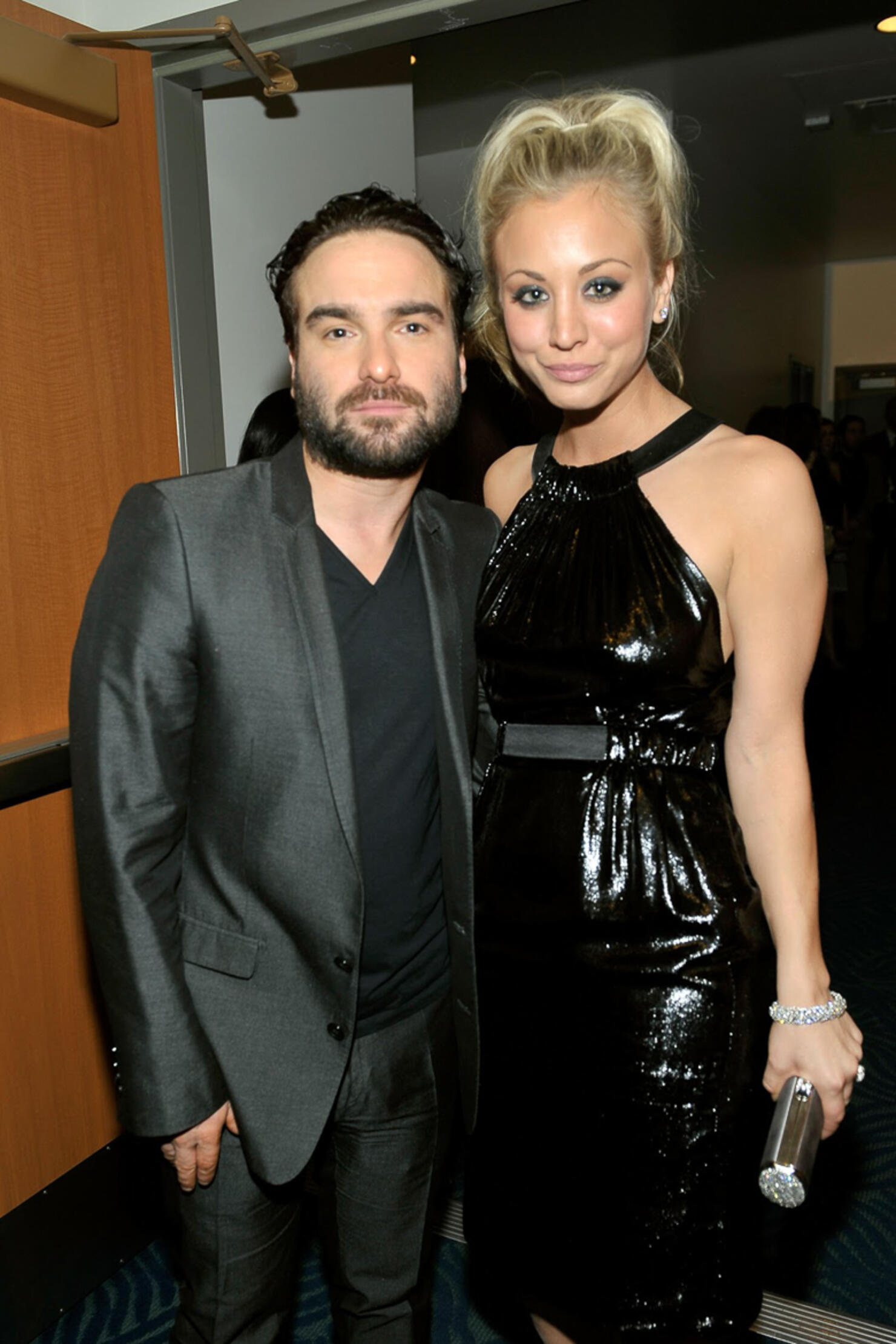 The two play a happily married couple on the show, "The Big Bang Theory," and even dated in real life from 2007-2009. Cuoco is now engaged, but there is apparently no issue with the pair playing a married couple on their show.
16. Nina Dobrev and Ian Somerhalder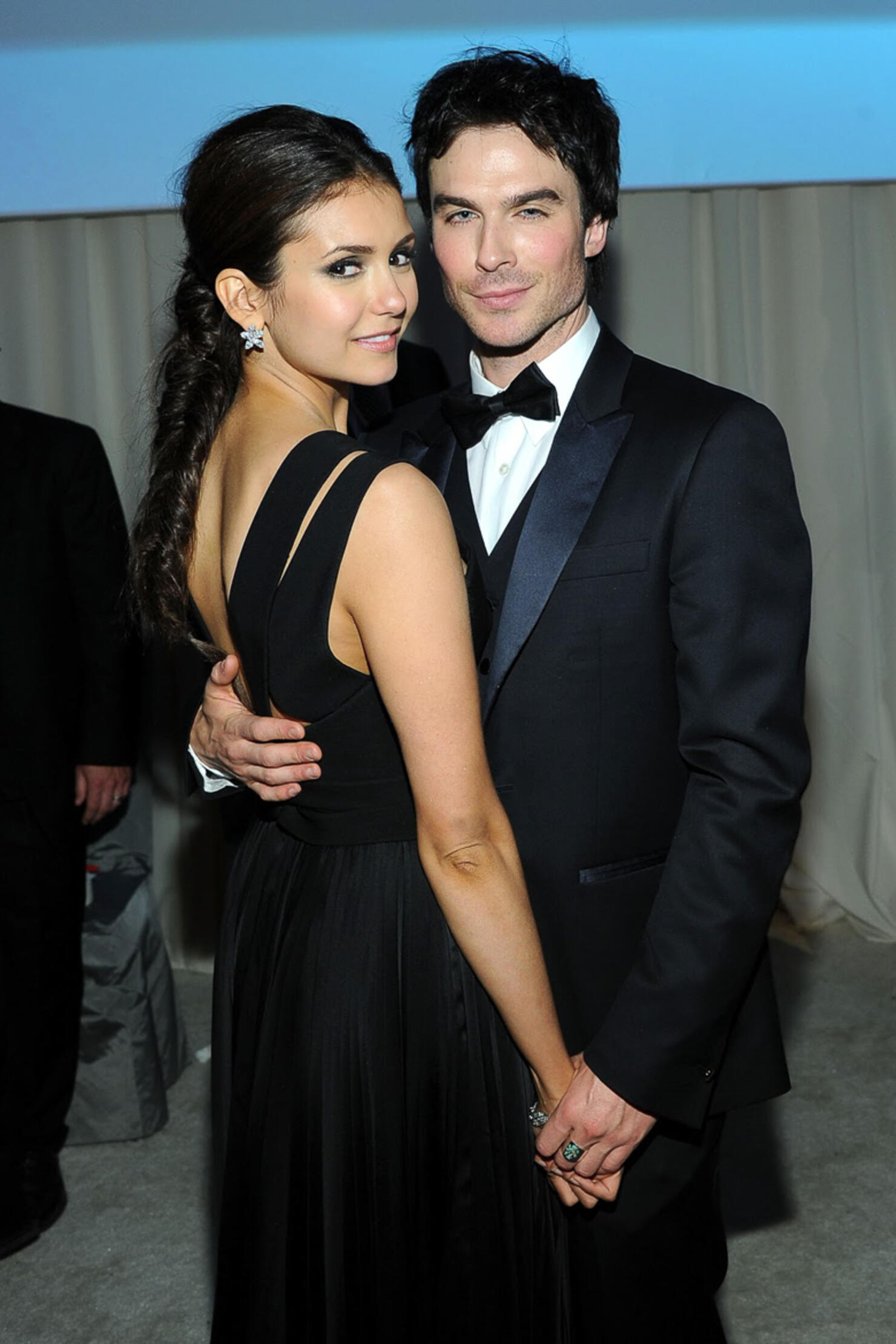 Dobrev and Somerhalder dated for three years while filming "The Vampire Diaries." When they split up in 2013 they continued working together until Dobrev left the show in 2015.
17. Nicholas Hoult and Jennifer Lawrence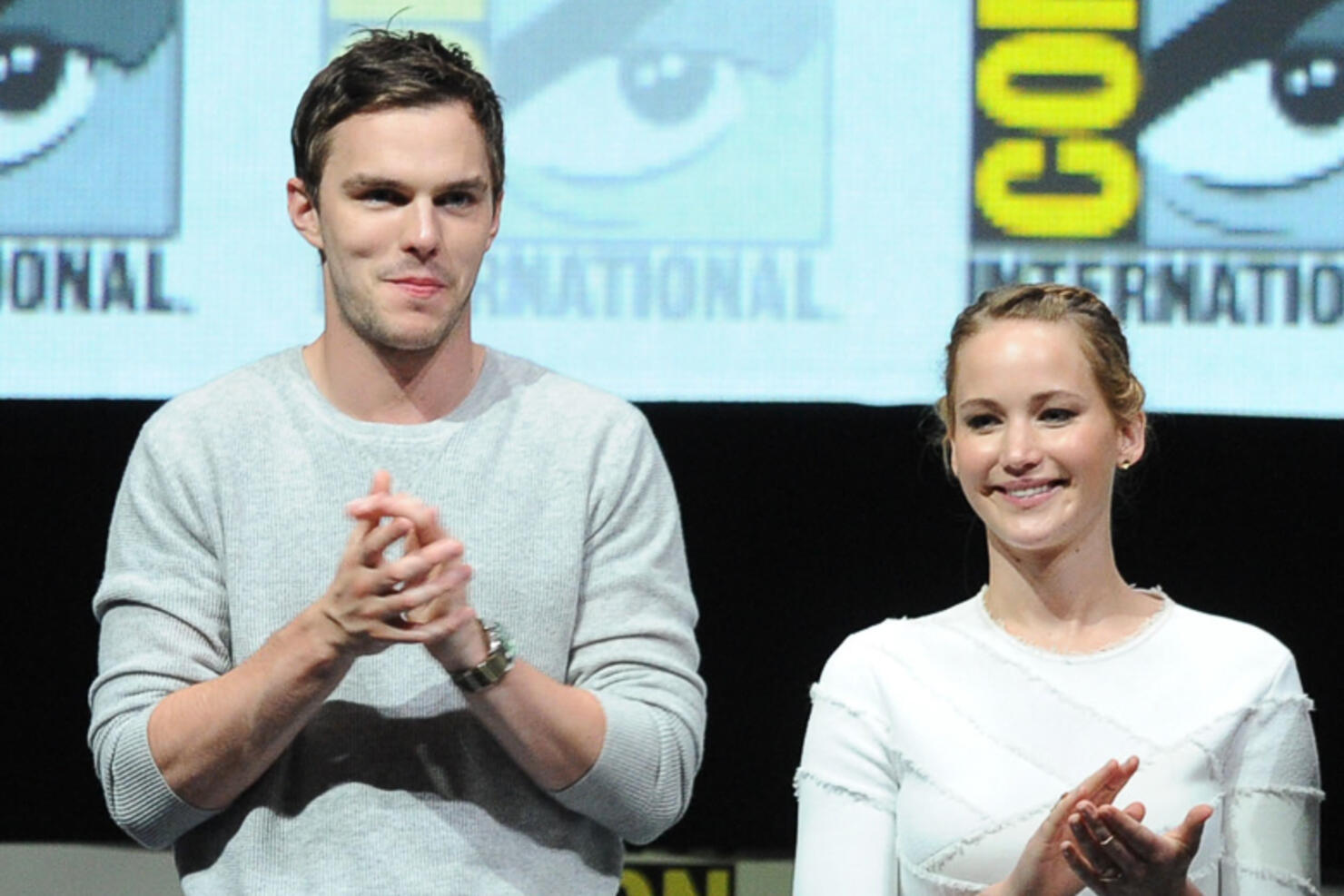 They met on the set of the 2011 film X-Men: First Class and dated for two years. They separated for a short time, but got back together in 2013 only to break up again the following year. They continued to work together on X-Men Days of Future Past released in 2014 and again on X-Men: Apocalypse, which was released in 2016.
18. Jennifer Garner and Michael Vartan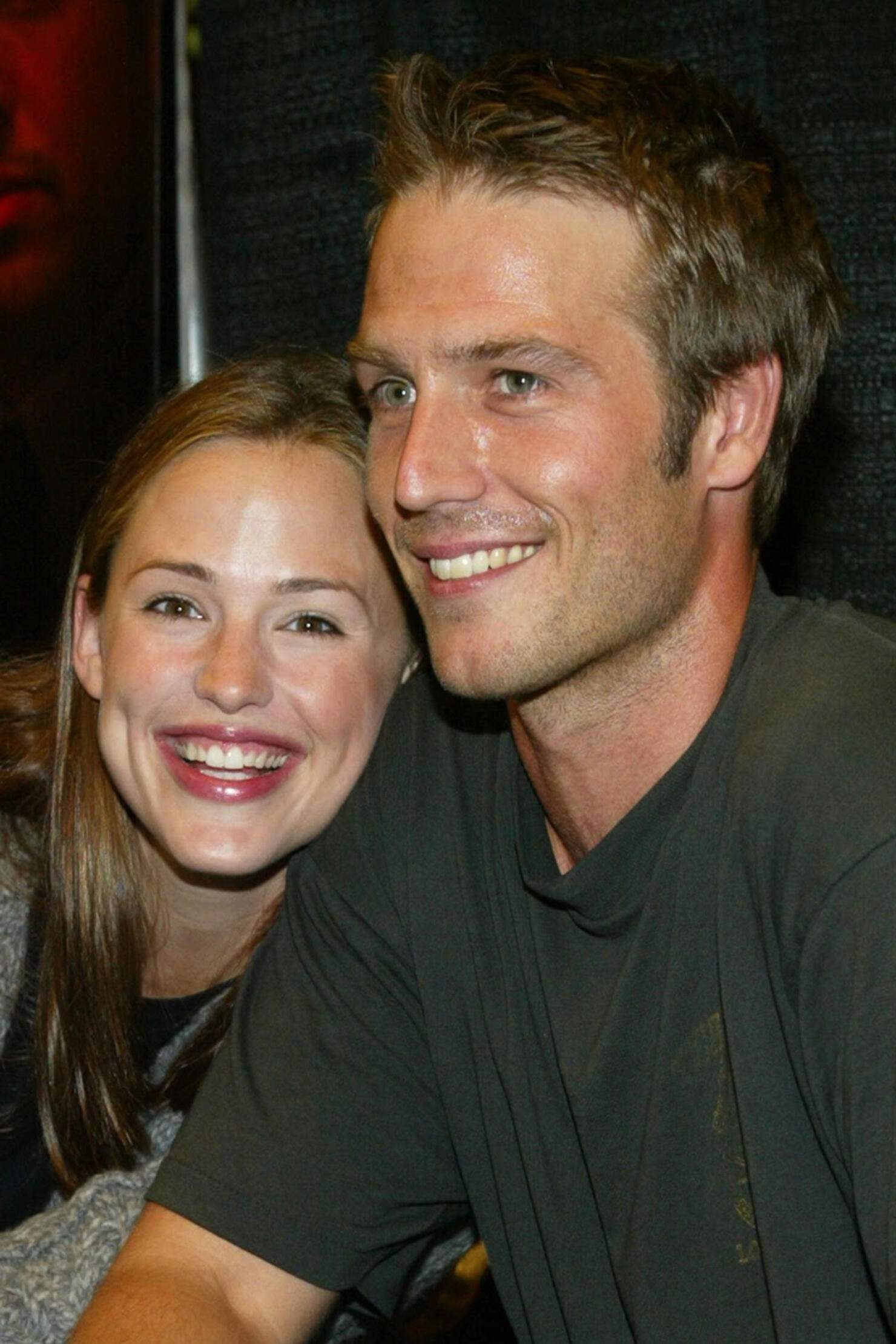 The "Alias" co-stars dated for a year during the filming of the show, but eventually broke it off in 2004. They continued to work together until the show ended in 2006.
19. Jennifer Carpenter and Michael C. Hall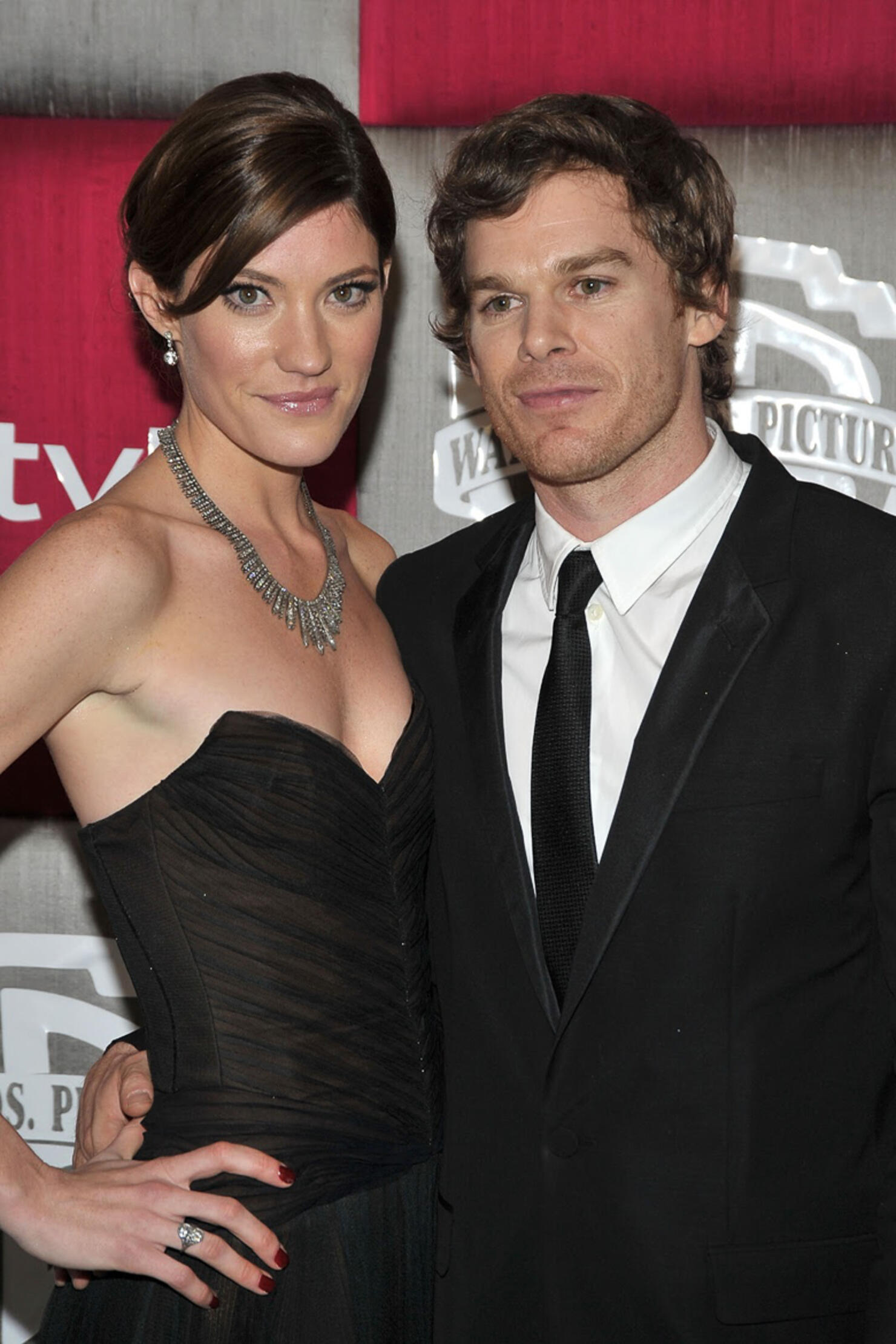 The two played brother and sister on the show "Dexter," but off screen were the furthest from related. They married each other in 2008, but ended up divorcing in 2011. After the divorce they continued to work together on the show until it ended in 2013.
20. Cameron Diaz and Justin Timberlake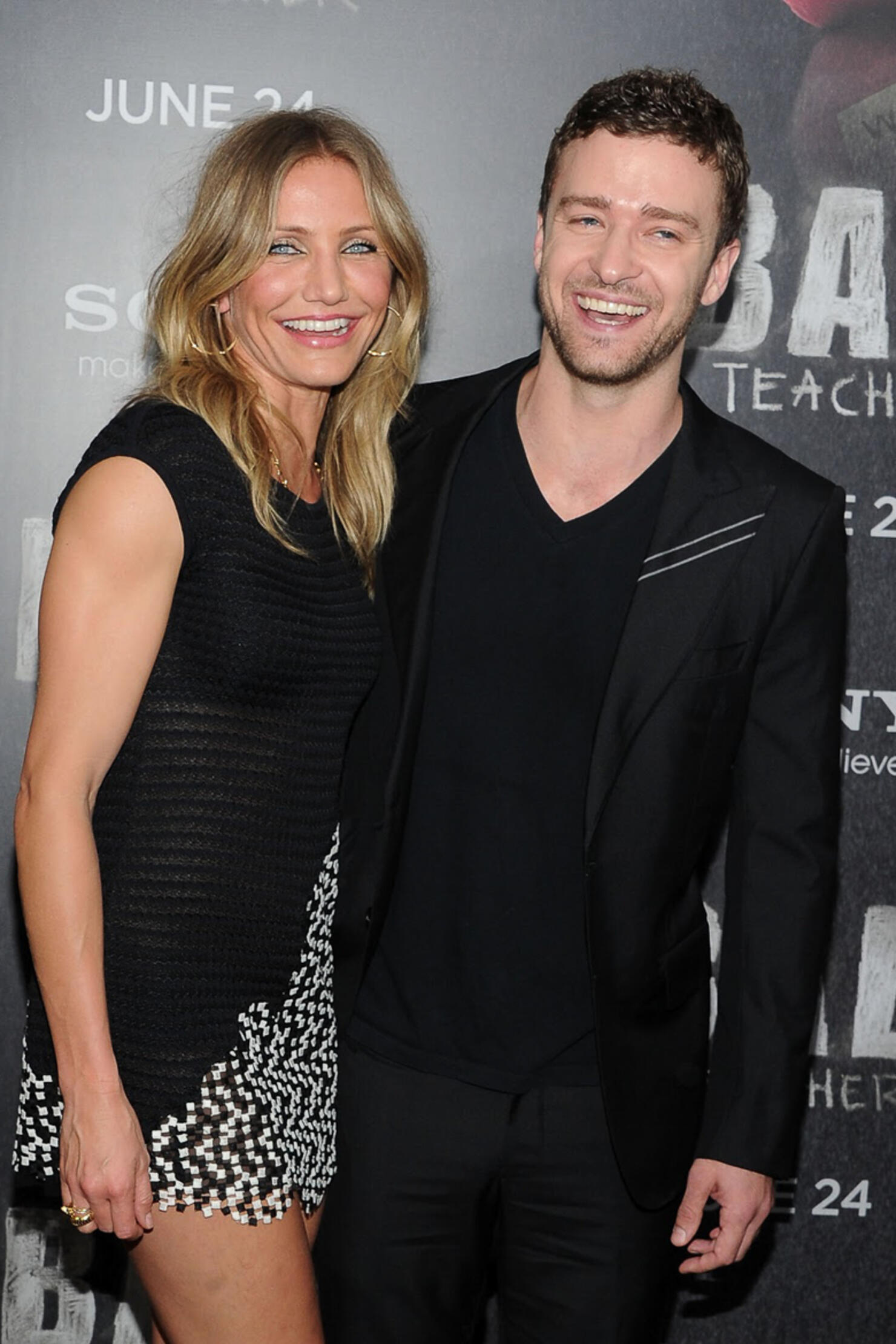 Diaz and Timberlake met and began dating after the Nickelodeon Kids Choice Awards back in 2003. The two dated for four years, but eventually broke it off in 2007. They ended up working together on the 2011 film Bad Teacher, where they had a love scene. Things were apparently very amicable on set.