Courtney Love Sings 'Celebrity Skin' With 1500 Piece Band: Watch
By Katrina Nattress
October 16, 2018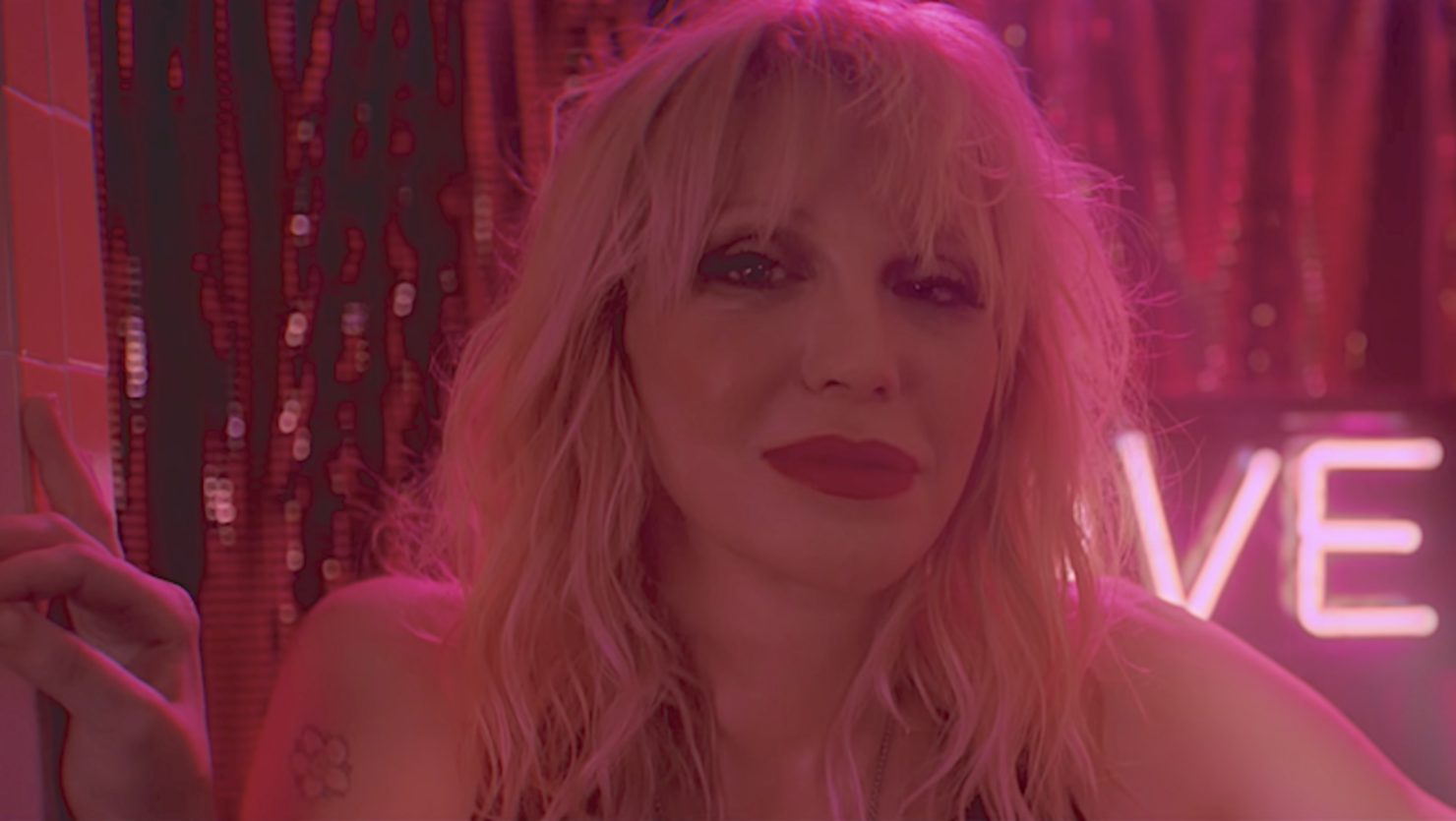 In 2015 and 2016, 1000 enthusiastic Foo Fighters fans got together (once physically in Italy and once virtually) to perform their hits "Learn to Fly" and "Saint Cecilia." When Courtney Love saw the viral videos, she immediately wanted to get involved.
"The first time I saw the Rockin'1000 video, I thought, I want to do that," Hole's leading lady explained. "The sight and sound of a thousand musicians connecting with their audience in this open, transcultural way was incredible. It reminded me of the early punk scene, with its community centered around diversity and acceptance."
Over the summer, the 54-year-old rockstar had the opportunity to work with Rockin'1000 herself. Together, in Florence, Italy's Artemio Franchi Stadium, Love and 1,500 musicians gave passionate performances of iconic Hole songs, including the 1998 single, "Celebrity Skin." Droves of guitarists, bassists, drummers, and backup vocalists followed Love's lead as they all rocked out together as "the biggest Rock Band on earth."
"Rock is alive, baby!" she exclaimed upon the song's epic (and surprisingly tight) finish.
The one-of-a-kind concert served as a charity event for the Italian non-profit Only the Brave Foundation and the San Patrignano youth recovery community.
Aside from capturing the performance, Rockin'1000 also added a mini-doc element to the video. Watch it below.