How Elle King's New Album 'Shake The Spirit' is 'A Next Chapter'
By Nicole Mastrogiannis
October 19, 2018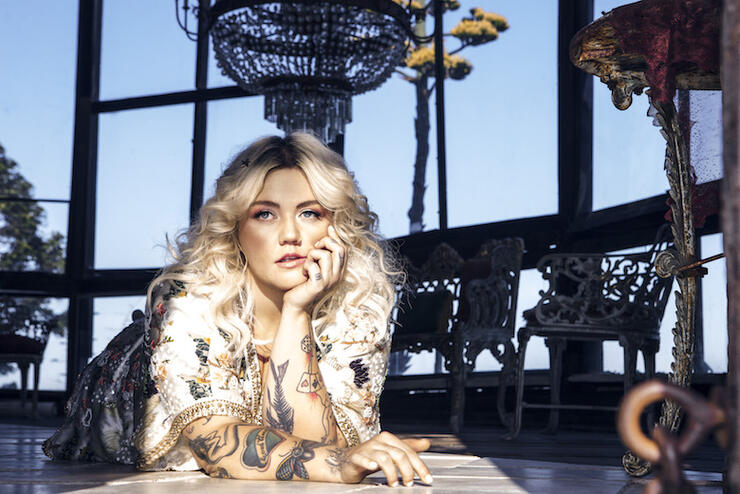 Elle King is ready to Shake The Spirit. The singer/songwriter has released her brand new album, Shake The Spirit, a piece of work that she says "not only changed [her] life, it saved [her] life." In fact, King tells iHeartRadio, "My new album, Shake The Spirit, is definitely a story of a certain time in my life. I guess I could sum it up by feeling lost and it's my journey of trying to find myself again."
Shake the Spirit follows King's 2015 debut album Love Stuff, and showcases 13 new songs, including lead single "Shame" and other previously-released songs like "Good Thing Gone," "Naturally Pretty Girls," and "Little Bit of Lovin'."
King describes Shake The Spirit as "not a complete departure" from Love Stuff, but adds that she's grown as an artist, musician, songwriter, and producer, and that the LP is "definitely a step up." She tells us, "I feel like I really had a hand in every part, in every aspect of it, so it really, truly sounds like me. I think that there's maybe some sounds that you could maybe expect to hear, definitely me, very loudly throughout it. It's, I think, a next chapter, sonically."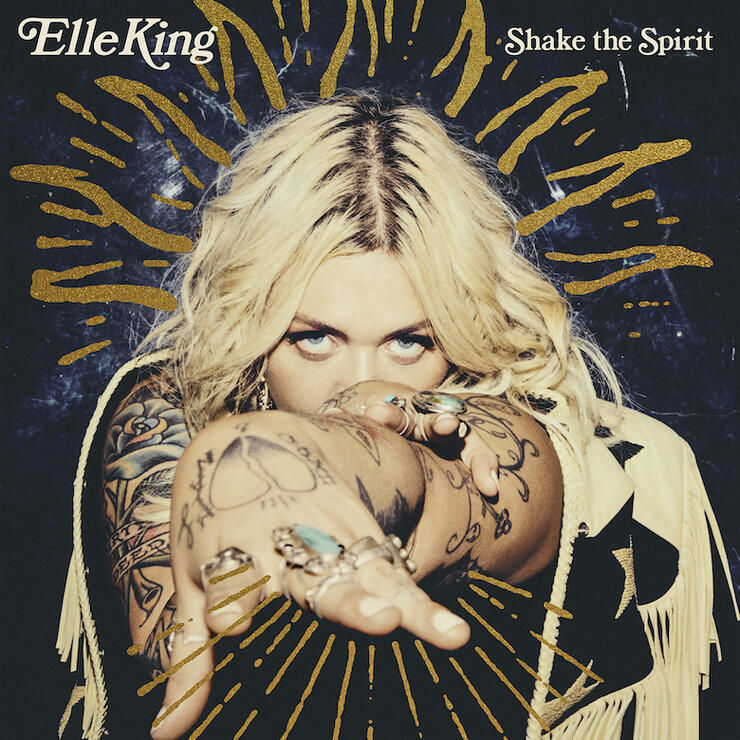 The theme of Shake The Spirit that inspired its songs is something that many songs are (and have been) inspired by: heartbreak. "I think a big theme is heartbreak and trying to keep yourself together," Elle explains to iHeartRadio. She adds that this theme is reflective of the album's title. King explains, "It has a lot to do with the whole theme of the album, which is, I wanted to shake my spirit out of what I was going through. But, I also would physically shake when I would sing in the recording studio, so we just kind of thought it fit."
King kicked Shake The Spirit off with lead single "Shame," which upon its release became the No. 1 most added song at AAA Radio. The song itself talks about embracing bad influences, and being a bad influence as Elle sings in the second verse, "I'm a fire, just to spark under your halo/ Rolling thunder, I'm high up, ain't got no shame, no/ Trouble; hey, what you calling me?/ Uh, come get some of what you need."
The 29-year-old explains of the meaning behind her first Shake The Spirit single, "'Shame' is a song about being kind of a bad influence, which I've been in certain times of my life and will continue to be, I think. So, it's just another playful type of song about being an a**hole."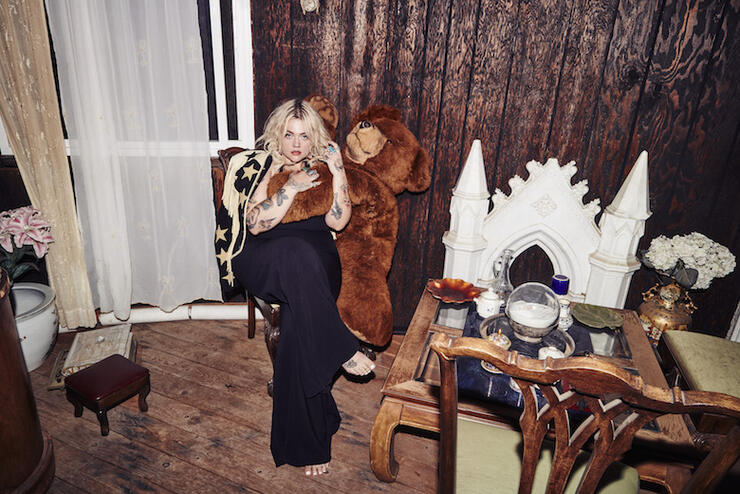 Elle closes out her Shake The Spirit album with the emotional "Little Bit of Lovin'," and the track happens to be one that is very special to her because it "came to [her] in a time of need." On the song, she talks about being strong after a heartbreak and that it's important to love yourself. She sings, "The problem wasn't out there, the problem was inside of me/ But I am not broken/ And I don't need the love of another person to feel complete/ You can't be loved until you see love."
King explains of why "Little Bit of Lovin'" is her favorite, "My favorite song on the album has got to be a song called 'Little Bit of Lovin'' and it's the last song on the record. It came to me in a time of need and it really made me feel a certain way, and made me think about what I was putting out into the world for the first time. So, I think it's just the song that's closest and nearest to my heart."
Listen to some of Elle King's Shake The Spirit songs below.