Sponsor Content
In Real Life Share Stories From Their Latest Tour | First Look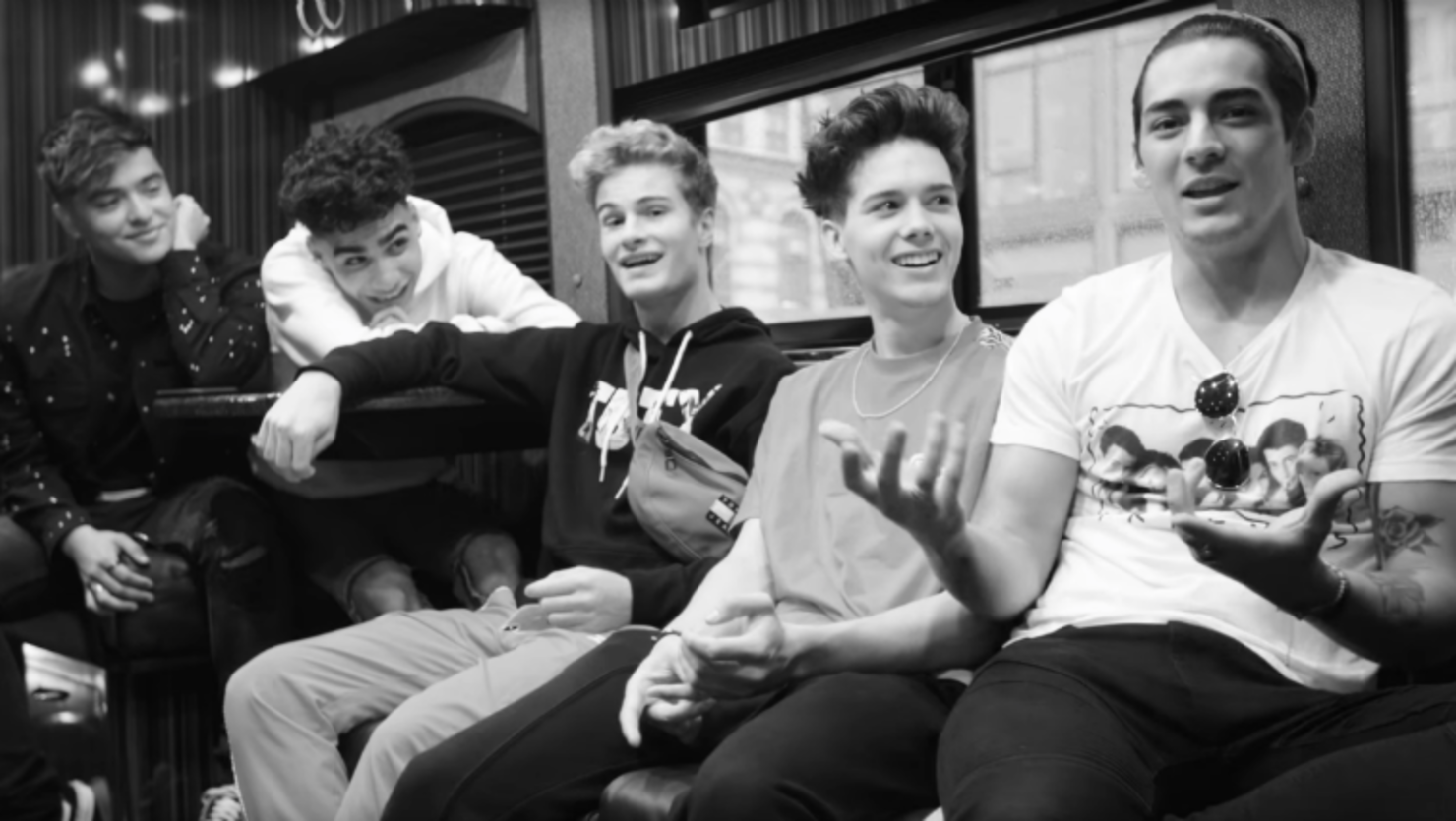 iHeartRadio's First Look powered by M&M'S is your one-stop source for an exclusive first look inside original artist content! From album sneak peeks to going behind-the-scenes on tour to a day in the life of your favorite artists, First Look brings you incredible industry content you won't find anywhere else. Explore, share it with your friends and keep checking back through November as we bring you more exclusive videos and footage every week!
In Real Life just wrapped up their "Tonight Belongs To You Tour" in the United States, but the Boy Band champs are still feeling out what it means to drive around the country with shows night after night.
In our latest installment of iHeartRadio's First Look powered by M&M'S, the Hollywood Records signees shared glimpses into their lives on the road and, truth be told, it seems like Sergio, Michael, Chance, Drew or Brady are appreciating the venture. "One thing that's different from the show, Boy Band, [than] from our tour is America fell in love with us individually. Now, they get to see us individually and then come together," Drew explained of the trek.
While Chance acknowledged the hustle and bustle that comes with going on tour, the bandmate admitted that his experience (so far) has been as smooth as can be, especially between the bandmates. "There's never any fights or anything like that. It's always just a good time," he said. As they continue to make a name for themselves within the industry, IRL is also still celebrating plenty of first moments, too. Elsewhere in our interview with the group, Michael admitted that a mom recently DM'd him on Instagram, admitting that she named her newborn after him. "I was like 'Yo, that's crazy,'" he said.
And while it's only been a little more than a year since they were formed on television, Brady has admitted to already witnessing a bit of their on-stage evolution as a collective. "When we first started, our manager was talking and he was, like, 'I can't wait to see you guys gel as performers.' In my head, I was, like, 'That's something you kind of say,'" he recalled. "[But] It's weird to see how you just feel everyone on stage."
This paid content is provided by M&M'S First Look. The views and opinions expressed do not necessarily represent those of iHeart.