John Carpenter Shares Ominous 'Halloween Triumphant': Listen
By Katrina Nattress
October 17, 2018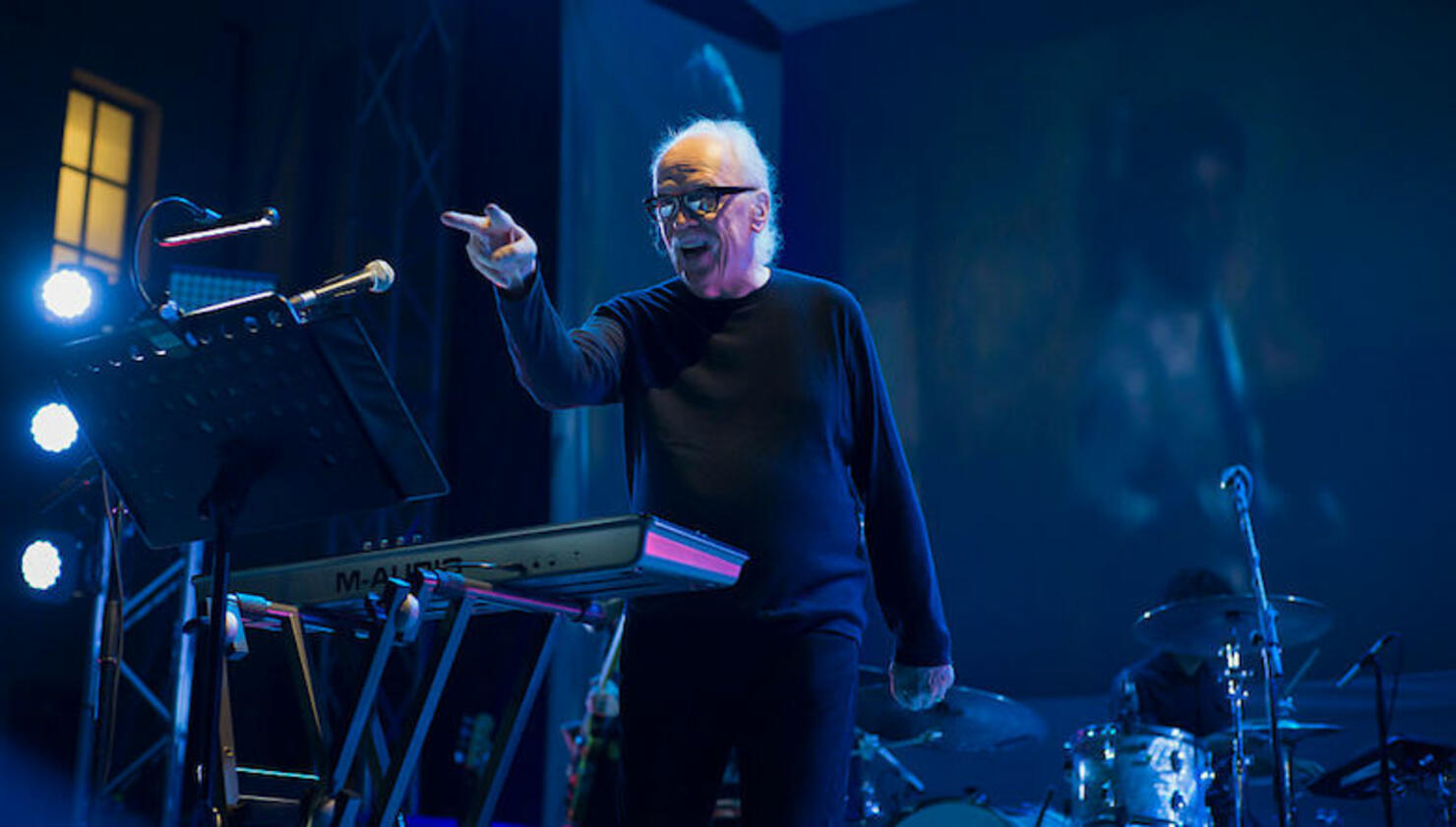 Forty years ago, John Carpenter changed the horror genre forever when he released what would become an iconic film in Halloween. The director also scored the classic movie, and its music has become synonymous with spooky.
Now, David Gordon Green is gearing up to release his reboot, and guess who's scoring it?
Carpenter, who's favored making music over making movies in recent years, has been focusing on producing ominous synth records with his son Cody Carpenter and his godson Daniel Davies. There's clearly no one better to score the latest Halloween installment.
Earlier this week, the 70-year-old filmmaker/composer shared "Halloween Triumphant," a revamped, industrial-tinged version of the original Halloween theme that'll give you goosebumps.
Listen to the eerie instrumental track below.
The Master of Horror is also the movie's executive producer. During a recent interview with Den of Geek!, Carpenter detailed his first conversation with Green.
"He pitched me a story and I liked it. I thought, 'That's really unique.' Drop the first sequels, and let's pick up as if it's after the first movie's taken place, years later, and the result of what's happened," he explained. "I thought, 'God, that's great.' So, that's what happened."
Halloween hits theaters October 19th and takes place 40 years after the original, with Jamie Lee Curtis reprising her iconic role as Laurie Strode. The reboot doesn't make mention of the handful of questionable sequels that have come out over the years (we're looking at you Rob Zombie).
Photo: Getty Images