Ace Frehley Recalls Punching His KISS Replacement Tommy Thayer
By Andrew Magnotta
October 18, 2018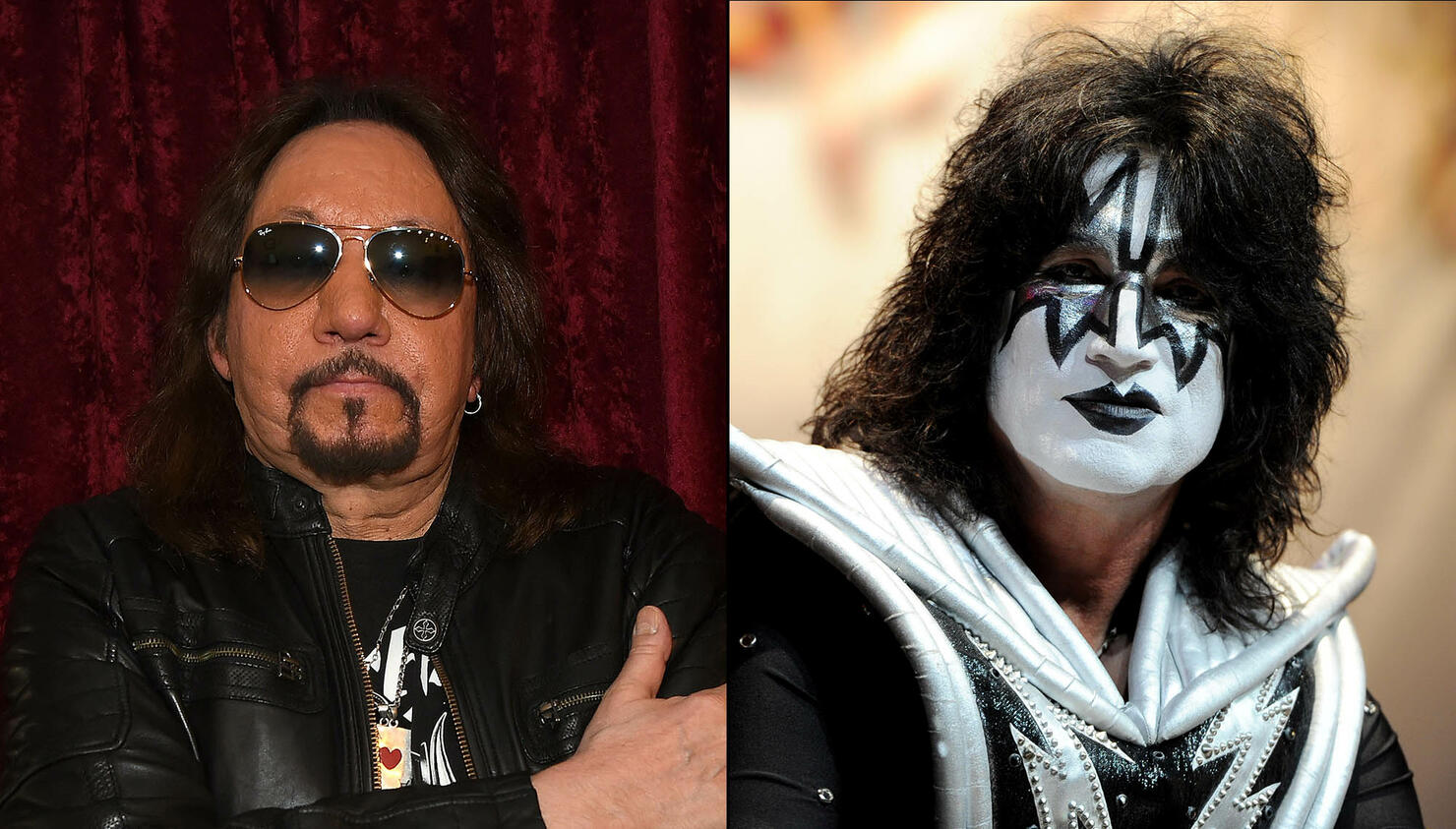 While it's not surprising that KISS co-founder Ace Frehley might feel like hitting the man who replaced him in the band, Tommy Thayer, the actual reason he did is not what you'd think.
During a recent sit-down interview at Musicians Institute with Ryan J. Downey, ex-KISS guitarist Frehley recalled a dust-up with current KISS guitarist Thayer which occurred around 2001.
Before Thayer was a member of KISS, he was the band's tour manager.
"...[We] have a standing rule that no girlfriends or anything are allowed in the dressing room," Frehley said. "I had a girlfriend with me ... and of course, she always had to wait outside. When [Gene Simmons' wife] Shannon and Paul [Stanley's] wife came on tour they just pranced around into the dressing room. I let it go, I didn't make a big deal out of it."
That doesn't seem like much of a rule, and therein lies the original Spaceman's frustration. He says that on the last day of the tour in Australia, he beckoned his girlfriend into his empty room.
"So five minutes later Tommy Thayer comes walking in and goes, 'Ace, you know the rules: no women in the dressing room. I go, 'There's nobody here. It's the end of the tour.' And he started being authoritative with me, so I gave him a shot."
Space Ace didn't have much love for Thayer then, and he doesn't now. Part of the reason he refused to perform with KISS during the band's Rock and Roll Hall of Fame induction in 2014 was because he refused to share a stage with Thayer.
He referred to Thayer again when explaining how his new solo album came to be called Spaceman.
Frehley was with Simmons at one of the bassist's Vault experiences in Miami.
"I said, 'What should I call the next album? 40 Years Later?'" he recalled asking the audience. "I got a lukewarm response and then Gene says, 'Ace, you should call the album Spaceman. I said, 'Okay, coming from you: great! I don't want Tommy Thayer knocking on my door going, 'I'm the Spaceman!' I don't think so. I do not think so."
Photo: Getty Images