Imagine Dragons' Dan Reynolds Donates $50,000 at GLAAD Benefit Concert
By Katrina Nattress
October 18, 2018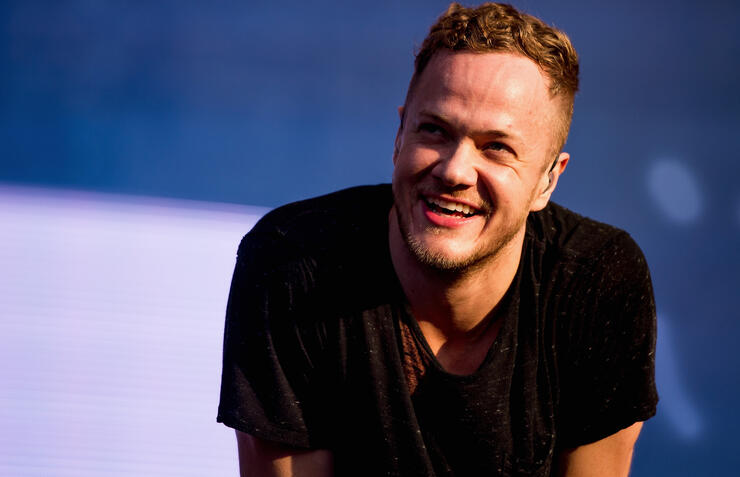 Dan Reynolds has always used his platform for the greater good, and he continued his acts of charity on Wednesday night (October 17). Famed songwriter and GLAAD board member Justin Tranter hosted Beyond, a Spirit Day concert benefiting GLAAD at the Sayer's Club in Hollywood, California, and the Imagine Dragons band leader was one of the biggest contributors, donating $50,000. Nick Jonas also donated $50,000 to help the event raise over $400,000 for GLAAD's anti-bullying campaign.
During the concert, Tranter performed songs they had a hand in co-writing, including Halsey's "Bad At Love," Justin Bieber's "Sorry" and DNCE's "Cake By The Ocean," but the biggest hit of the night came when Tranter invited Reynolds on stage to play Imagine Dragons' megahit, "Believer."
Watch footage from that performance below.
During a recent interview with The San Diego Tribune, Reynolds spoke about his stance on politics in music. "I think the whole reason for art, for music, for a voice, is to speak to the truth and to fight for what you believe," he declared. "Whether it's injustices being done or just a simple song about love and what your beliefs on love are, I think every artist, if they're not speaking their truth and not standing up for what they believe in — not just in (song), but in interviews — they aren't deserving of that platform and it should be given to someone else who will make use of it."
Photo: Getty Images
Chat About Imagine Dragons' Dan Reynolds Donates $50,000 at GLAAD Benefit Concert