Mya Shares Stories Behind Her Throwback Photos with Whitney Houston & More
By Nicole Mastrogiannis
October 18, 2018
It's been 20 years since the release of Mya's debut self-titled album, and the singer celebrated this year by releasing her eighth studio album, TKO (The Knock Out).
TKO follows 2016's Smoove Jones, and was released via her own label, Planet 9. The new album showcases twelve new songs including "Knock You Out" and "Damage," which she recently taught two of her fans all the choreography for.
With all of Mya's many accomplishments and looking back on all of the amazing music she's released over the last 20 years, we decided to take a walk down memory lane with the singer. From meeting Whitney Houston, to her dad hilariously photo-bombing her on the red carpet, to her "Lady Marmalade collaboration with P!nk, Christina Aguilera and Lil Kim, Mya had a lot of awesome stories to share when we showed her some of her own throwback pictures. Check it out below:
1998: Brandy's Birthday Party
"Oh my goodness! This was 1998 at Brandy's birthday party. I'm not exactly sure which birthday it was of hers, but we're around the same age so it was probably her 18th or 19th birthday. Maybe 20th. And this is the first time I met her. Actually, I encountered Brandy in 1997 at the Lady of Soul Awards, but we didn't officially meet until her birthday here, so it was beautiful. There were a lot of celebrities there. This was all new to me. This was in Los Angeles, California and she was very sweet and very nice.
2001: The "MTV Icon: Janet Jackson" Red Carpet with Missy Elliott
"Missy Elliot! Okay. I do not know what year this was, but I remember the day and this was a really special day. We honored the queen, Janet Jackson, at her MTV Icon performance, as well as tribute show. And, Missy and I were on the red carpet just jokin' around. I had worked with Missy on a couple of songs, number one from my first album and my third album. So it's always great running into her! And then shortly after, we did Lady Marmalade.
2001: Performing with Whitney Houston at Michael Jackson's 30th Anniversary Celebration
"I met Whitney for the first time here at the Michael Jackson 30th anniversary concert, but [at] rehearsals. She, Usher and I performed together. This was my only encounter with her. And she was just, sweet, encouraging, and everything I thought she would be. And so, this moment was very special because I never thought in a million years that I would actually share the stage with her. And I miss her. Miss her dearly.
2005: Photobombed By Her Dad on the TV Land Awards Red Carpet
"Yes, that's my dad! Oh, wow, 2005. You know, when I go out with my dad, people usually think that that's my boyfriend. He has really young genes, because he still performs every weekend to this day. And he has a very young spirit. All the younger girls flock to my dad, which is really weird. And it's kind of disgusting, you know? But people think that's my boyfriend. They never believe that I'm his daughter when we're out together so, goodness gracious."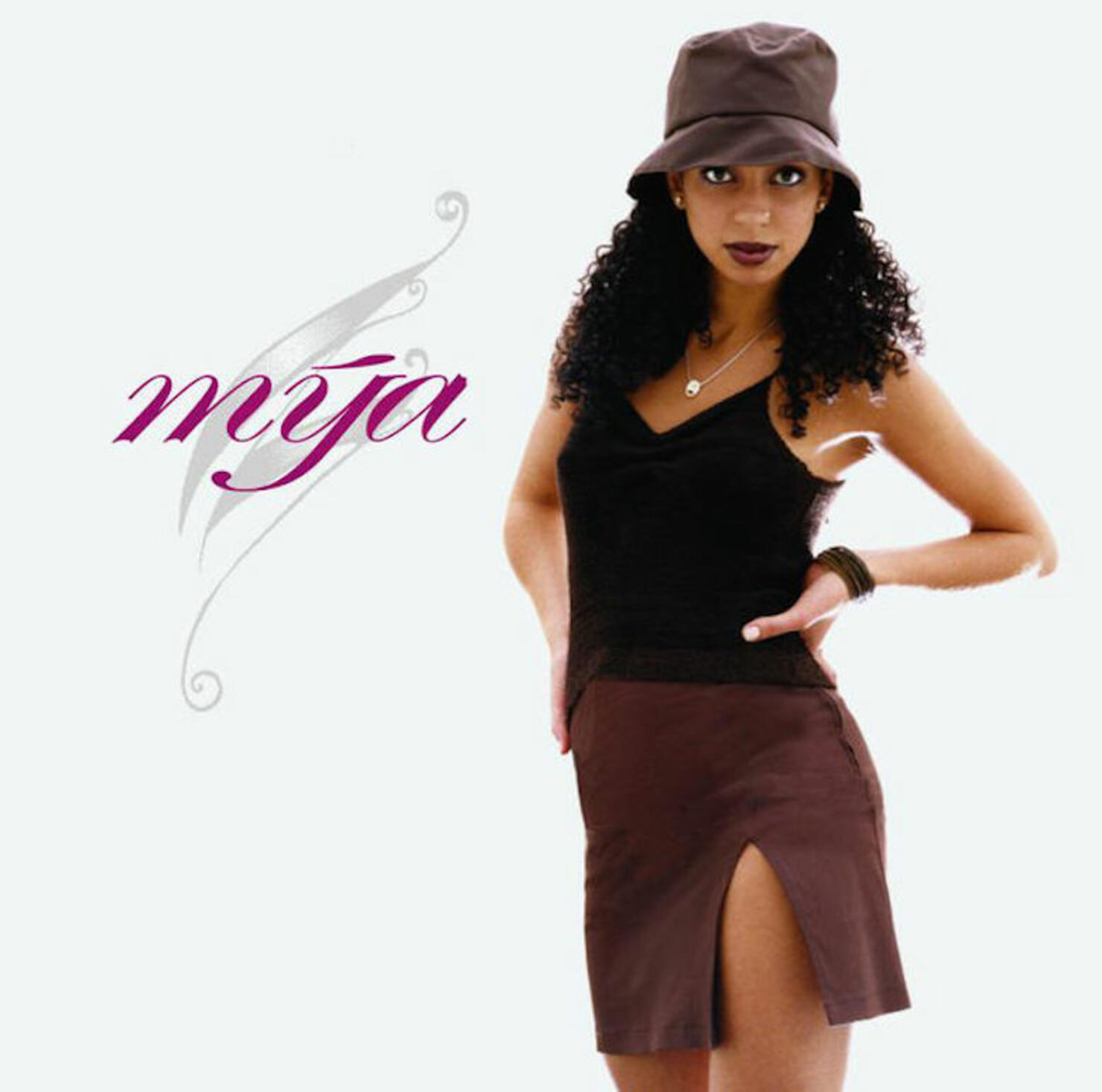 "I was a baby here. This is the first album cover. Mya, 1998. April 21st. I remember this photo shoot because this photo shoot, my face was a little swollen. And I had just discovered the night before that I was allergic to Brazil and filbert nuts, because I had a can of mixed nuts from the mini bar. And my face swelled up. I broke out in hives. My tongue started itching. My throat closed up. And then I started vomiting. And I had to do this photo shoot, my very first photo shoot for my career the very next day. And I saw it in some of the pictures with the lighting but this one turned out good and became the album cover — my very first."
2001: MTV VMAs with the Lady Marmalade Ladies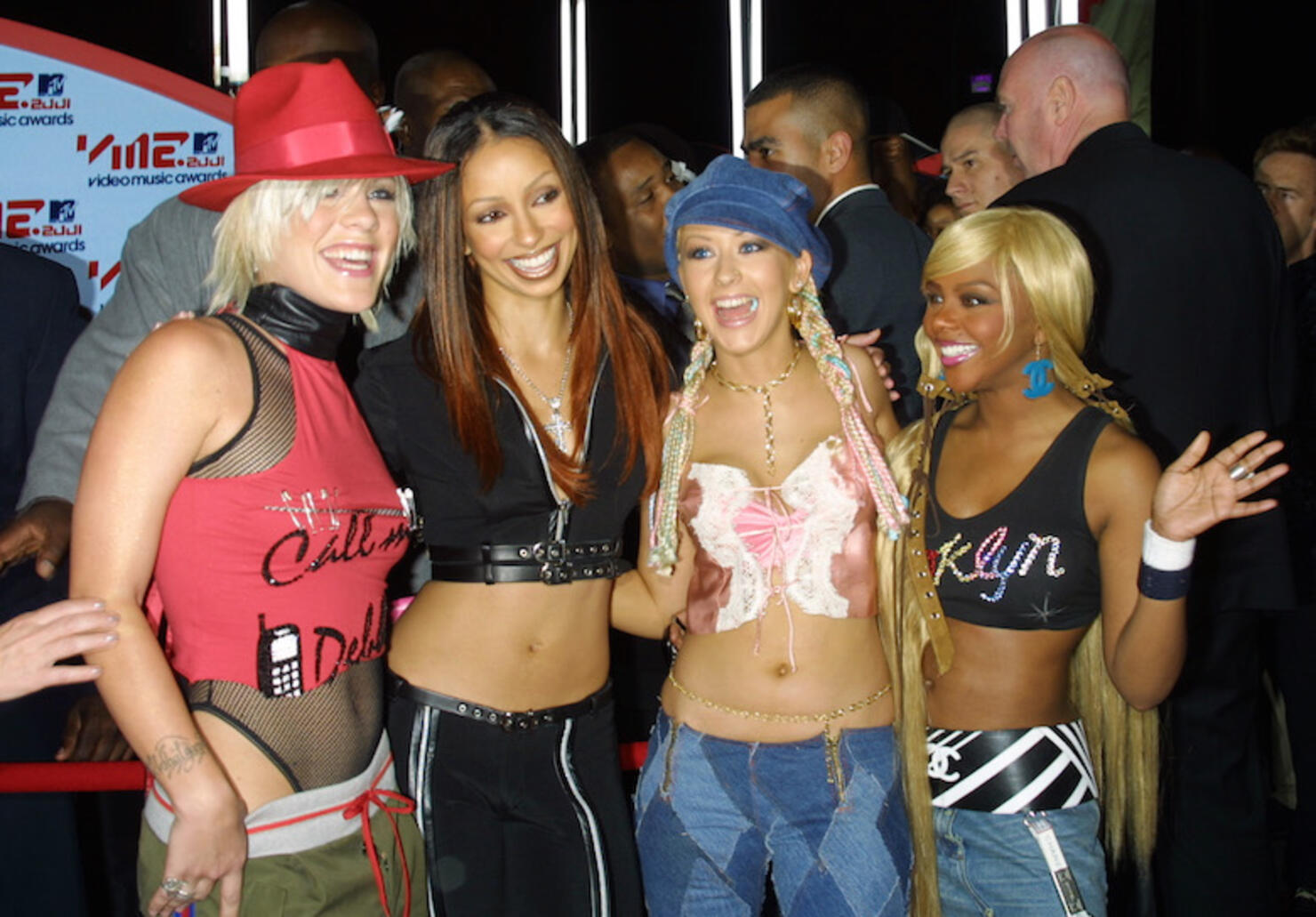 "The ladies of Lady Marmalade! Such a great moment. And we're all so happy and smiling. Goodness gracious. It was a ball working with these ladies in the rehearsal studio. On stage, off stage. I believe this was the MTV awards? And we were doing a performance. This must have been after we won something. Because we were relieved, and it looks like we're celebrating. But, yeah. This is a beautiful moment, and the 20th anniversary is coming up! In a couple of years. I think two years? So, that'll be great for us to get together again."
2000: Backstage at Jingle Ball with Mandy Moore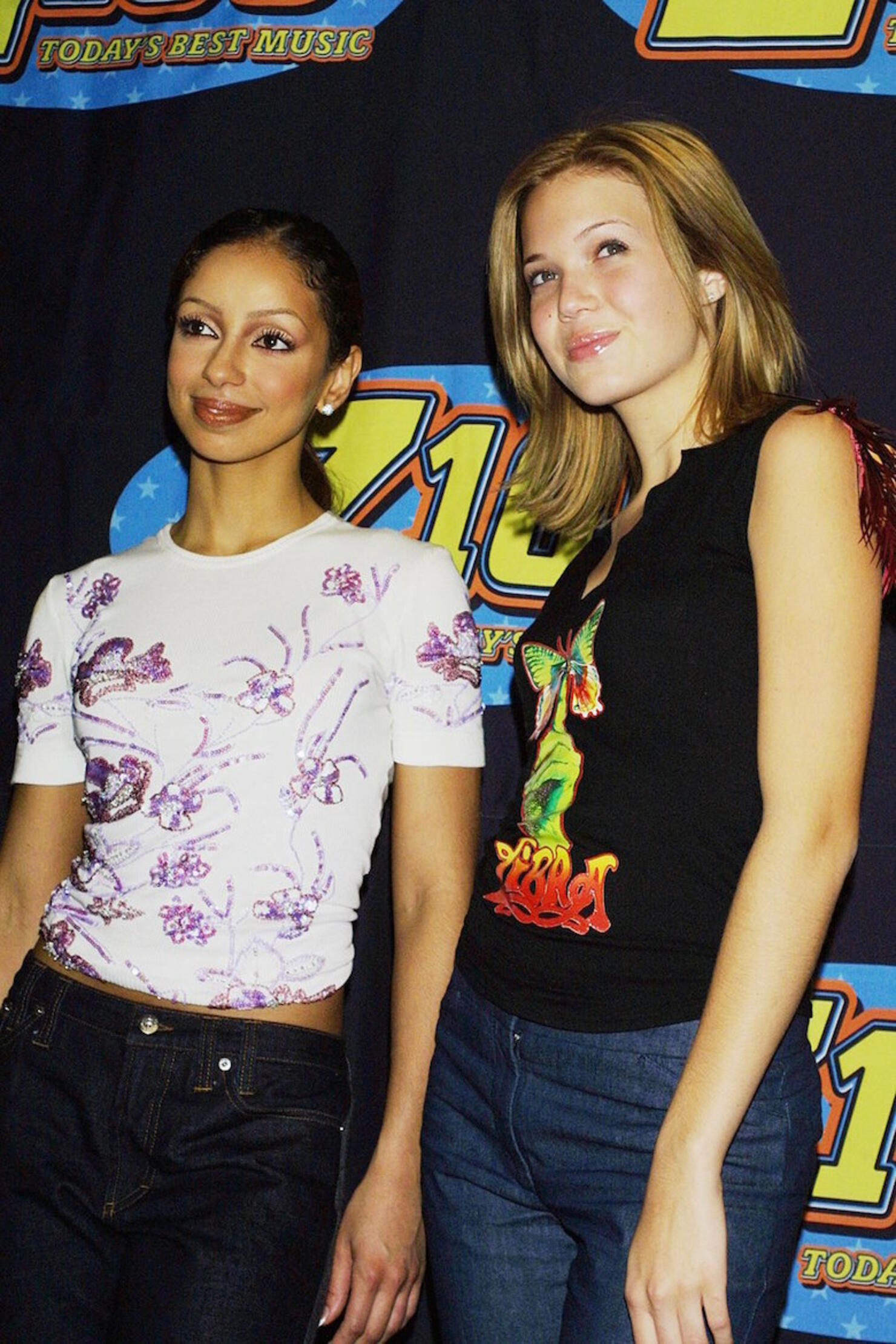 "Oh my goodness. Mandy Moore! I remember this day. Oh, wow. I can't remember what I performed, but I believe it was at Madison Square Garden in New York City, and the Jingle Ball was an annual tradition that took place with lots and lots of artists at Madison Square Garden. And, it was great to be a part of. I don't think I sang any Christmas songs, but I did do a show."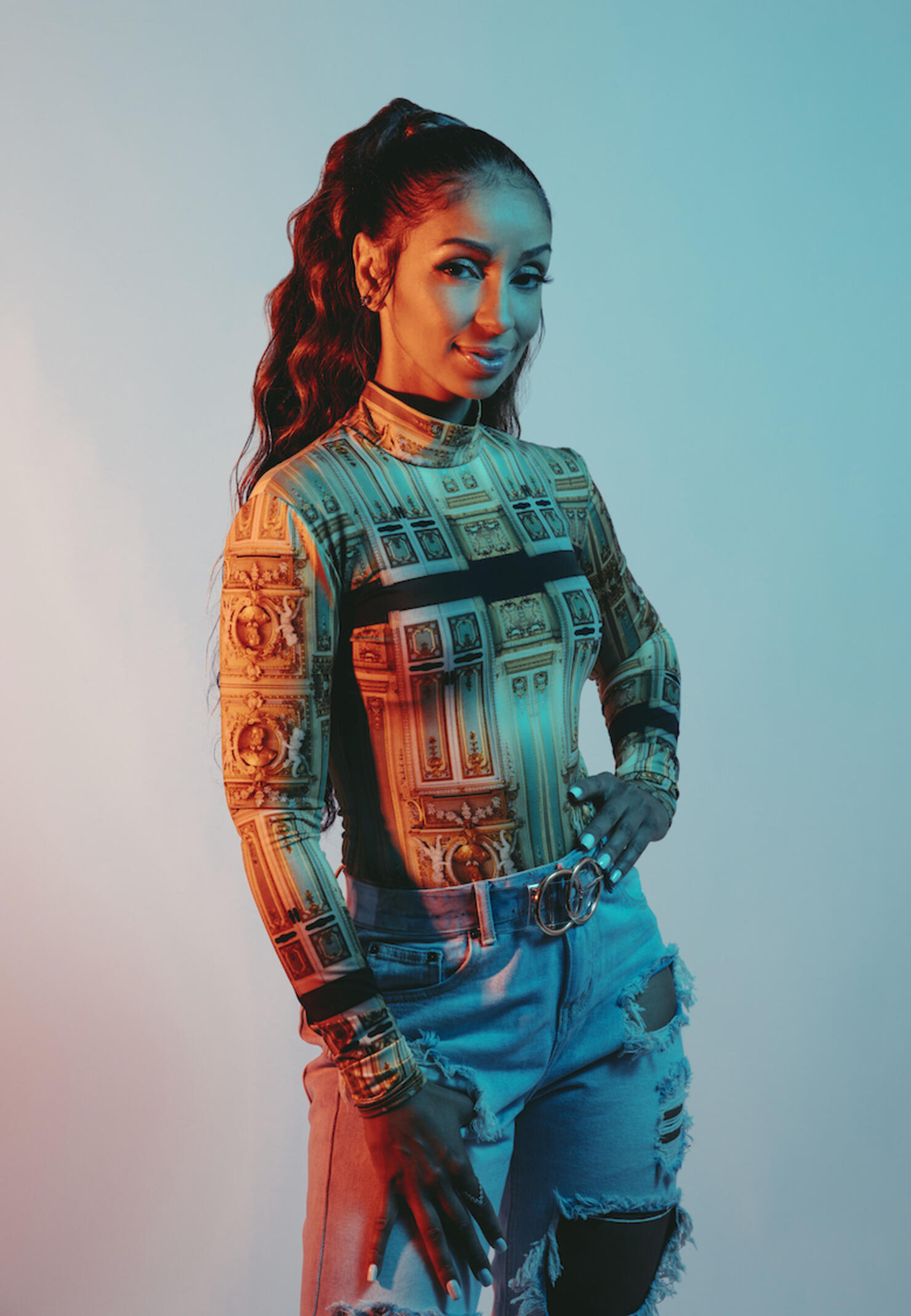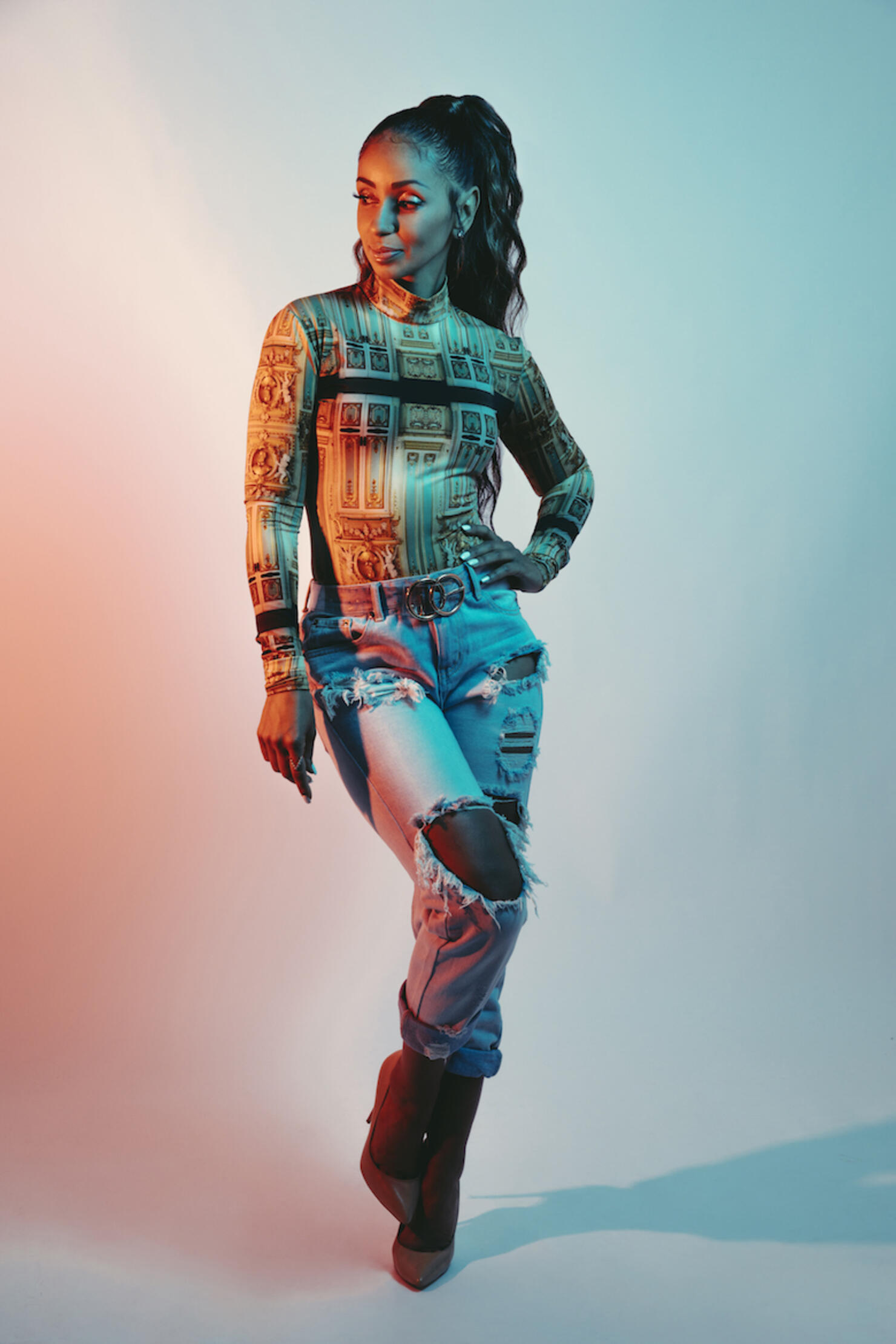 Photos: Getty Images & Katherine Tyler