Apparently, Pink Also Turned Down The Super Bowl LIII Halftime Show Invite
By James Dinh
October 19, 2018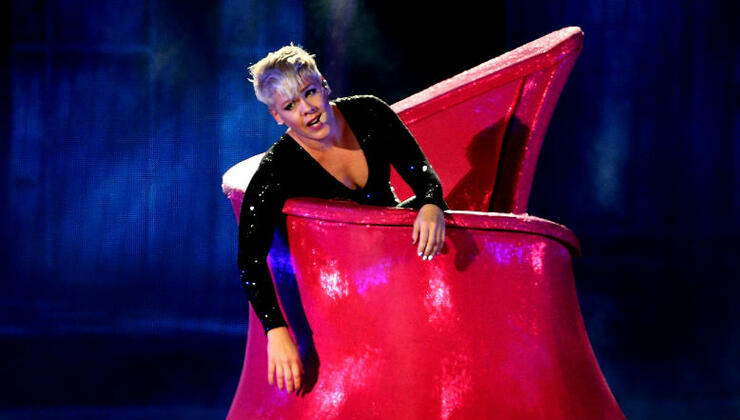 Rihanna wasn't the only one to turn down an invite to perform at the upcoming Super Bowl LIII Halftime Show. Pink also denied the opportunity, as per a new report from Entertainment Tonight, which was published on Thursday (October 18).
After Us Weekly made the first reveal about Rihanna, a second source confessed that Pink was also involved in conversations with the NFL. In fact, the league reportedly approached both singers around the same time but negotiations took too long and they decided to move on. In case you forgot, Pink appeared at this year's game to sing the National Anthem ahead of Super Bowl LII.
Rihanna declined an offer to headline the show because she supports Colin Kaepernick. "The NFL and CBS really wanted Rihanna to be next year's performer in Atlanta," the insider revealed. "They offered it to her, but she said no because of the kneeling controversy. She doesn't agree with the NFL's stance." Kaepernick was the first NFL player to kneel during the National Anthem in protest of police brutality and racial injustice. Rumor has it the former San Francisco 49er quarterback was allegedly blackballed by the league since spearheading the movement. He's reportedly pushing forward with a collusion case against the NFL for their collective work to keep him out of the league.
Regardless of the potential female headliners, the NFL has reportedly given the slot to Maroon 5. "The offer has been extended [to Maroon 5] and they've pretty much accepted," an insider revealed in September. Afterward, it was reported that Cardi B was on the short list of special guests for the group's set.
Chat About Apparently, Pink Also Turned Down The Super Bowl LIII Halftime Show Invite