Billie Eilish Hits the Arcade & Reveals Story Behind Her Instagram Handle
By Nicole Mastrogiannis
October 19, 2018
A lot has happened for Billie Eilish over the last two years. After her debut single "Ocean Eyes" became a streaming success for the 16-year-old, she released two EPs, had two songs of hers featured on the 13 Reasons Why and 13 Reasons Why 2 soundtracks, has gone out on headlining tours, and is currently opening for Florence + the Machine on their "High As Hope" tour. And most recently, Billie shared her latest single, "when the party's over."
While in New York City, we got to know Billie as iHeartRadio's own Maxwell spent some time with the singer going head to head at an arcade in Chinatown at the Chinatown Fair Family Fun Center. Eilish talks about handling all of her success at such a young age, how she came up with her Instagram handle @wherearetheavocados, and more, all while playing games like Dance Dance Revolution and Air Hockey.
On The Story Behind Her Instagram Handle @wherearetheavocados
"It was seven years ago, maybe? I was in my kitchen, I was home alone, I was making a grilled cheese. I was hype. I was making a grilled cheese, I was excited to eat my grilled cheese, and I wanted avocado. So I was in the kitchen, I was in the fridge, I looked for avocados, [but] there were none. I looked in the cabinet, I looked on the table, I looked under my bed, you know, anywhere that avocados could be hiding. And there were none. And I remember standing in the fridge, with it open, like I was in that sh*t, and I screamed at the top of my lungs, 'Where are the avocados?!' No one answered, no one helped me, I ended up not eating avocados with that grilled cheese. So I made up my username as a f***ing joke. Because I was like, this sh*t would be fire as my username.
On What Billie Tried To Change Her Instagram Handle to
"I tried to change my Instagram name the other day. Nobody knows, but like two days ago, I was like, 'I'm gonna change it,' cause I got an idea. I tried to change it to @fartingfingers. So I typed it in, and it was like, 'you can't.' And I was like, what the f***, that account doesn't even exist. How fire would @fartingfingers be? That'd be so sick."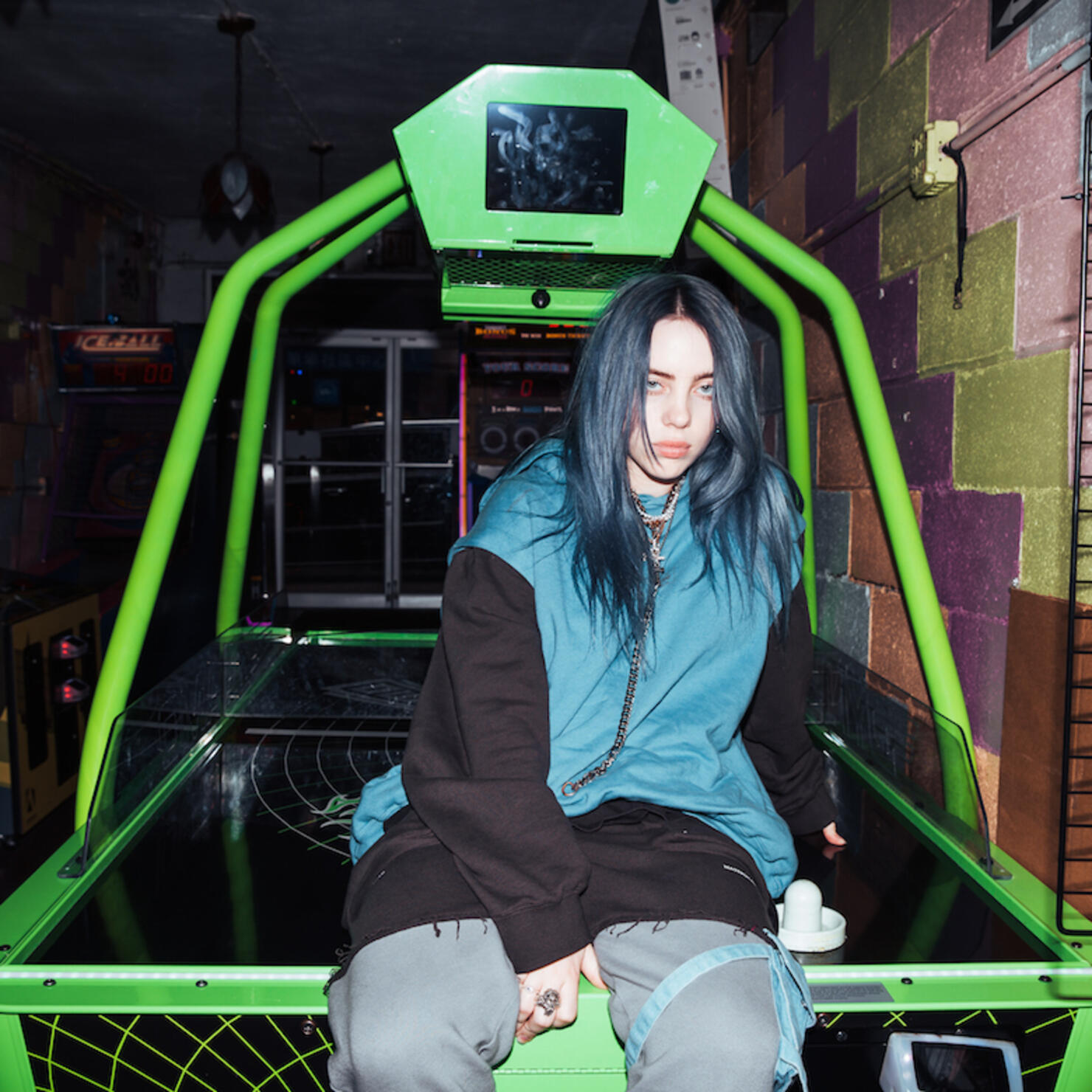 On Handling Success At A Young Age
"[It's] very weird, it's weird. Cause it's like, I grew up with that, you know, like I grew up as a fan. I'm still a fan of like, so many artists, so much music, so many albums, so many whatever. So it's like, to somehow be on the other side ... that sh** is weird." She adds, "I mean, it's kind of a lot, it's also like ... I don't know, though, because I feel like if this had come later in life, I don't know somebody would be able to dig something up of my past self. I feel like so many people get to the point I'm at, in their 20s and whatever, and then people dig up [things] that they did when they were younger. And they can find it, because nobody thought that they were gonna have millions of people looking at them when they were younger. So, I'm kinda glad that it happened when I was younger, so nobody can dig up dirt, because there's no dirt to dig up."