Kim Kardashian Posts A Nude Pic And It Brings Out The Trolls
By Dave Basner
October 19, 2018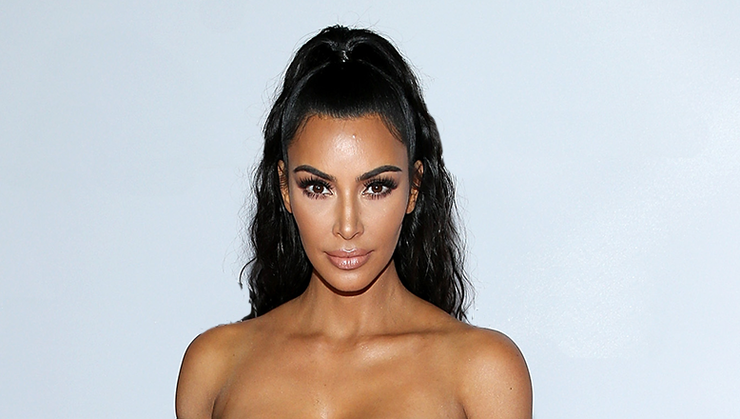 By now, Kim Kardashian is used to getting mom-shamed just about every time she puts up a photo of herself with any of her three kids, but it turns out that her children don't have to be pictures for the trolls to come out. The 37-year-old reality star posted a pic this week to promote some make-up being sold exclusively on her website, and she did it in a very Kim Kardashian way - by wearing just the cosmetics and not much else.
In the photo, Kim is on a bed, with only blue silk sheets and fingers covering up just enough of her body to pass by Instagram's censors. She captioned the shot, "A little silver eye this morning! Flashing Lights Collection by @david_lachapelle Available this Friday Exclusively on Kkwbeauty.com."
Plenty of people complimented Kim on the pic, but just as many had not-so-nice things to say.
Some commenters felt mothers shouldn't be posing like this, and not only mom-shamed her but age-shamed her too. Other people just thought that a woman who is proud of her body and posing naked actually doesn't respect herself: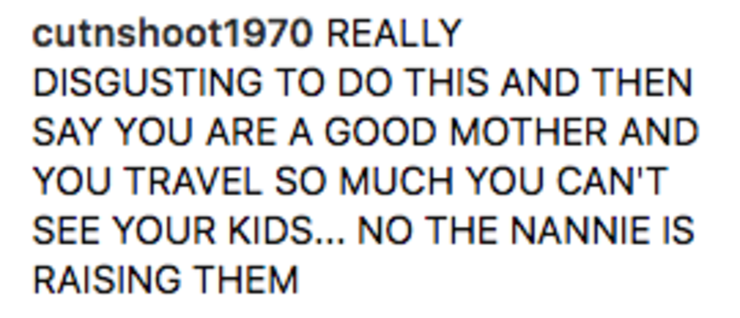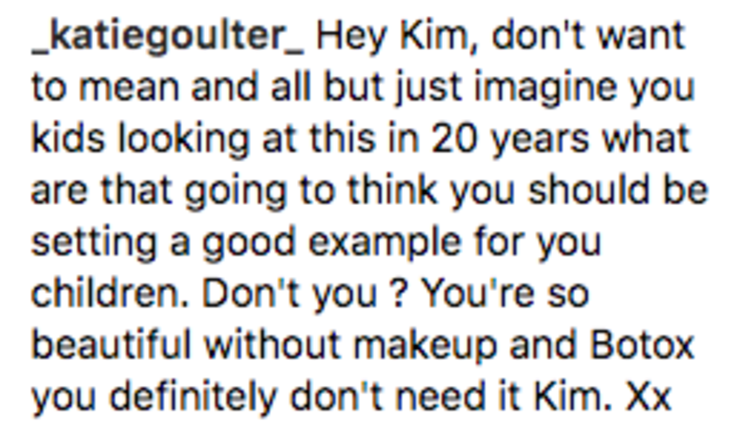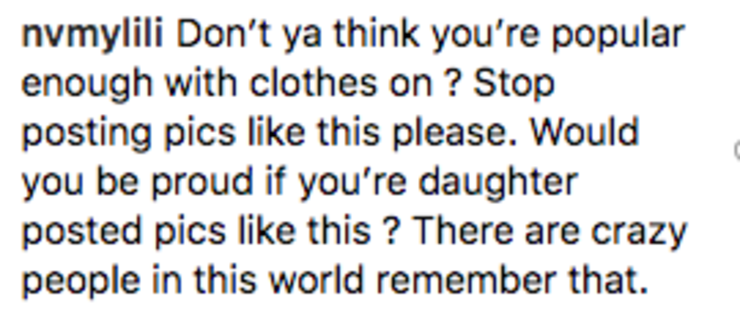 Others questioned how this was even an ad for make-up: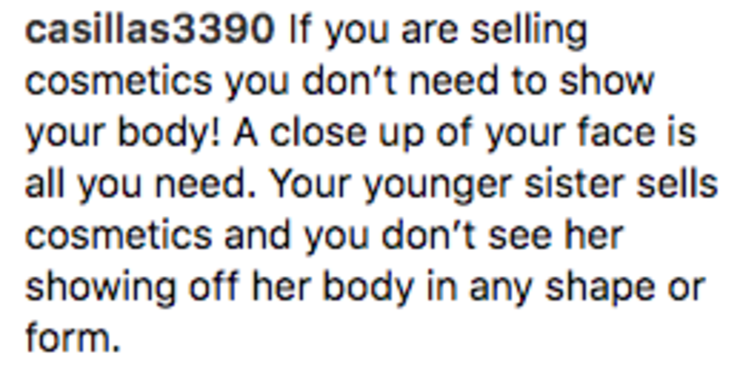 Kim didn't seem too fazed by all the hate. In fact, after the trolls started talking, she went ahead and posted another nude:
If you aren't already, be sure to follow Kim here.
Photo Credit: Getty
Chat About Kim Kardashian Posts A Nude Pic And It Brings Out The Trolls