Melissa Etheridge Reflects on 'Yes I Am' 25th Anniversary & Upcoming Cruise
By Nicole Mastrogiannis
October 18, 2018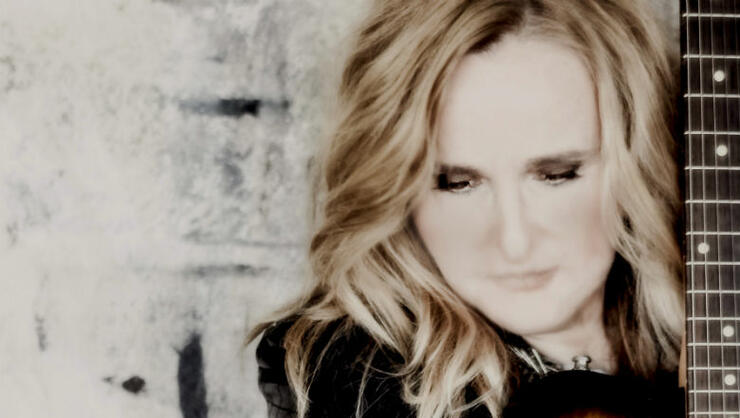 This year, Melissa Etheridge reached a career milestone and celebrated the 25th anniversary of her fourth studio album, Yes I Am, which produced some of her biggest hits like "Come To My Window" and "I'm the Only One." The Kansas native set out on the road on a 16-date tour, the "Yes I Am 25th Anniversary Tour," and stopped in cities across the US to commemorate the occasion with fans.
For Etheridge, the tour has only reminded her of how her fans have connected and still connect to her music, especially on Yes I Am. She tells iHeartRadio, "I'm having sort of a reunification with my album. And yeah, it's a long time ago, and those memories are older; and I'm certainly not going through it. But, I can look out in the audience and I can see that we did go through it. Each one of those songs, I look out in the audience [and] I see people, I see it affect them. They either have a memory or they've taken that song into their heart. And, it's just been a real eye opener for me about those of us that make music and what it can mean to people."
Yes I Am happens to be Melissa's most defining album, according to the singer/songwriter herself. She explains, "I would say that Yes I Am is my most defining album. If you wanted to reach to something and say, 'Oh this what Melissa Etheridge is,' I would say that one. And it's funny because when I played it for the label president, the man who owned Island Records, Chris Blackwell, he actually used the words, he said, 'I don't think it's your career-defining album.' And it actually did turn out to be that."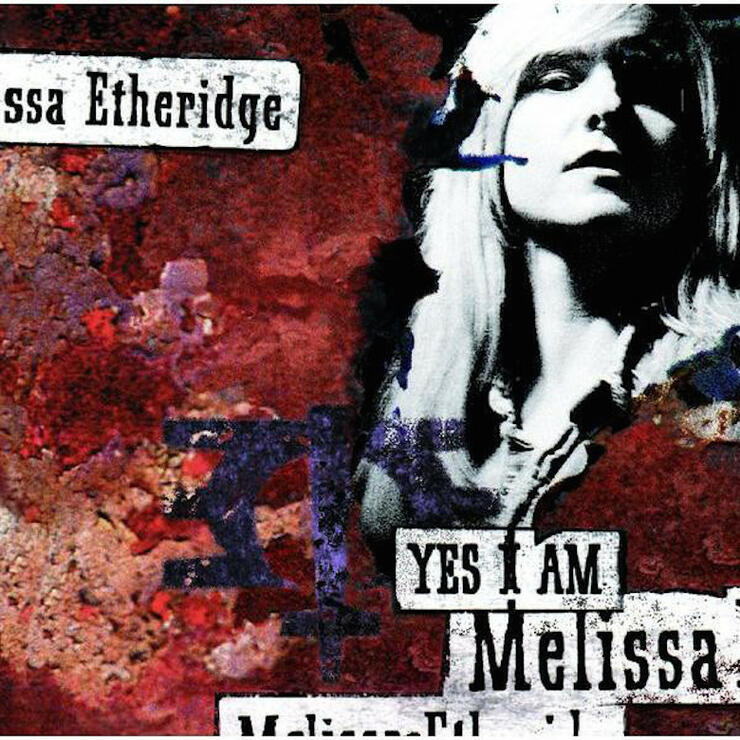 Reflecting on her 30+ years of writing and releasing music, Melissa tells iHeartRadio, "Looking back on my career, I swear I wouldn't change a thing. It has been absolutely what I've always dreamed of; something that's been around and will stay around [and] in it for the longterm. And I love being able to look back, 25 years, and see this album that wasn't even my first album, it was my fourth album. I've always been in it for the long run, and this fourth album, Yes I Am, that people took into their hearts, and their minds and their memories, it's been so much fun celebrating it."
Throughout her career, since releasing her debut album in the mid '80s, Etheridge has accomplished so much. She explains that some of her most defining moments include performing with Bruce Springsteen and playing for some Presidents, among other memories. Melissa tells us, "I'm so blessed to have so many different moments. I mean, from singing with Bruce Springsteen ... you can't get much better than that. That's a great moment. Playing for Presidents, to playing at Woodstock, just so many things have been such beautiful lights along my way. And I'm still looking for more."
Perhaps another milestone for Etheridge has been being able to share her music with fans ... at sea. March 2019 will mark the third Melissa Etheridge Cruise, which sails from Tampa, FL, to Harvest Caye (Belize), Costa Maya (Mexico), and Grand Cayman (Caribbean).
Etheridge explains to iHeartRadio of how she came to put together this cruise in the first place, "I'd said no for a long time. I just didn't think it would be something that would fit my music and my fans. But oh, was I wrong. After that first one I did a couple years ago I said, 'I'm in this. I love this.' We've done two now. This our third one." She adds, "I gotta tell you, the experience that I have with my fans, with 3,000 people that really love my music and want to hear not just the hits — yeah we play the hits — but the deep tracks, and really get into interesting things and talk about things, and then share other music."
The upcoming cruise also includes performances from Shawn Colvin, Paula Cole, Serena Ryder, Joan Osborne and many more. Etheridge explains that she chooses which artists to join her on her cruises, mainly based off of who she thinks her fans will want to see. Of this year's lineup, she explains, "These are those great artists that were around in the '90s with me, who have been making such great music." She adds, "I do reach out to a lot of women, because I think not only do the fans who enjoy my music really enjoy a lot of women, but I think it's time for us to work a little bit more and be in these things. So, I look to the artists that I think that my fans, the people that will be on the cruise, will enjoy. That's really the main criteria."