Geddy Lee Says Rush Band Members "Talk All the Time"
By Andrew Magnotta
October 22, 2018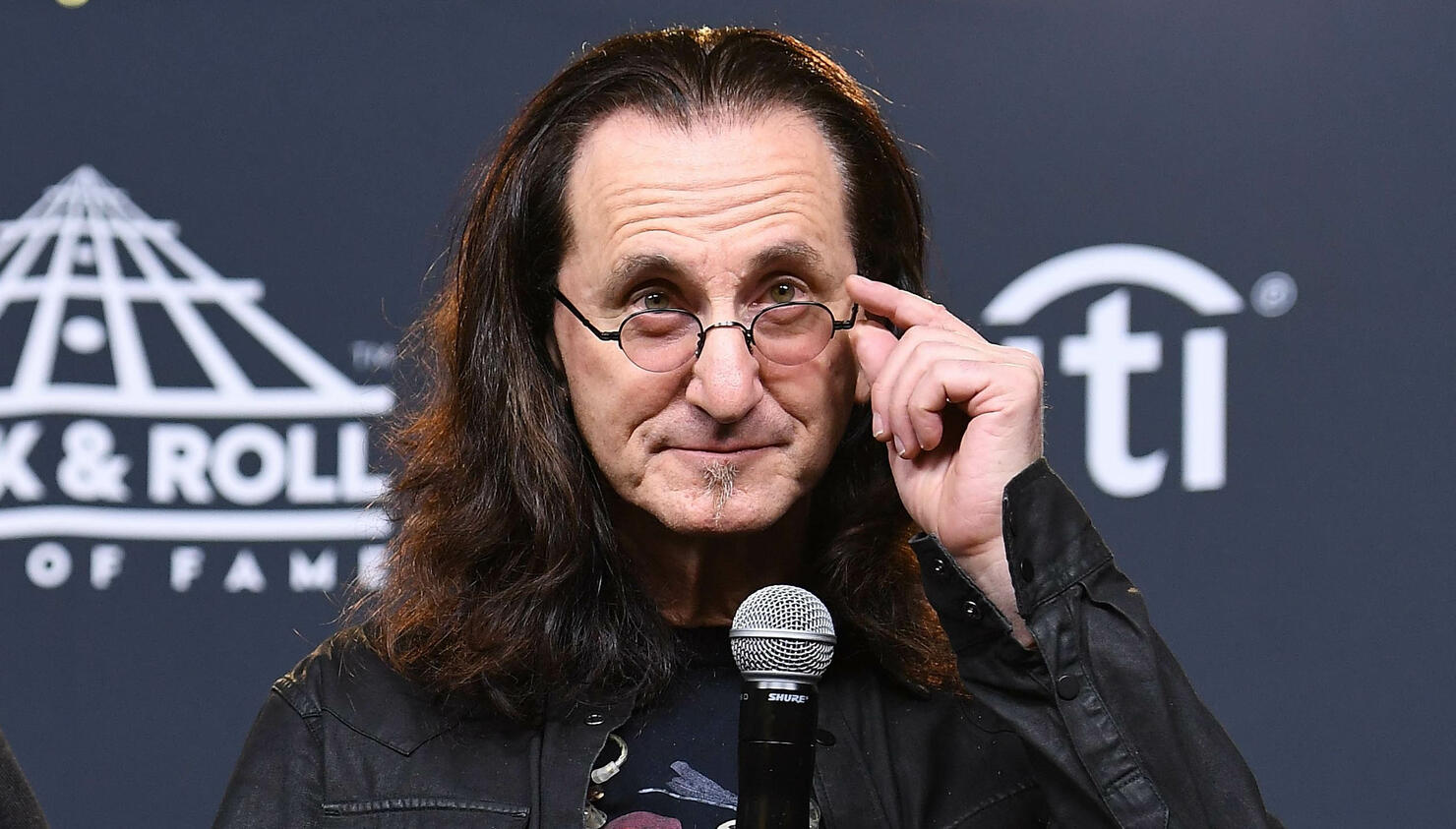 Rush front man and bassist Geddy Lee has reiterated that he does not expect the legendary progressive rock band to perform again or make any new music.
Lee spoke with Rolling Stone ahead of Rush's 40th anniversary edition of its classic 1978 album, Hemispheres, due out Nov. 14. The multi-instrumentalist dispelled concerns over the status of the relationship between himself and guitarist Alex Lifeson with the band's iconic yet sometime aloof drummer Neil Peart.
"We're very close and talk all the time, but we don't talk about work," Lee clarified. "We're friends, and we talk about life as friends. I can't really tell you more than that, I'm afraid."
He continued, addressing their band's status.
"I would say there's no chance of seeing Rush on tour again as Alex, Geddy, Neil. But would you see one of us or two of us or three of us? That's possible."
While Peart has apparently fully-embraced retirement after the band's final tour (which ended in 2015), Lifeson and Lee have been keen about their desire to return to music eventually.
"I do think about it," he mused, "and I think once the dust settles from this project, I'll probably find myself bored and wandering down to the studio to try to enliven my own life, and if something of a positive nature happens down there, I'll take it to the next step. But beyond that, I could only guess."
Lee and Lifeson were rumored to be working together on a new band last summer, but a RUSH spokesperson downplayed the rumors as hopeful speculation.
"If I pick up a bass, I just start playing something, and sooner or later I start writing a riff of this or that," Lee continued. "So for my own peace of mind, I stash it somewhere. Chances are I'll come back to it and it's crap, so I just trash it. But at least it makes me feel good for the moment. [Laughs]."
Beyond the reissue of Hemispheres, Lee is also preparing to release his Big, Beautiful Book of Bass, on December 7. The book contains interviews, photos and stories behind 250 rare bottom-end instruments.
Photo: Getty Images