Normani Sizzles On New Two-Song EP Produced By Calvin Harris
By Hayden Brooks
October 22, 2018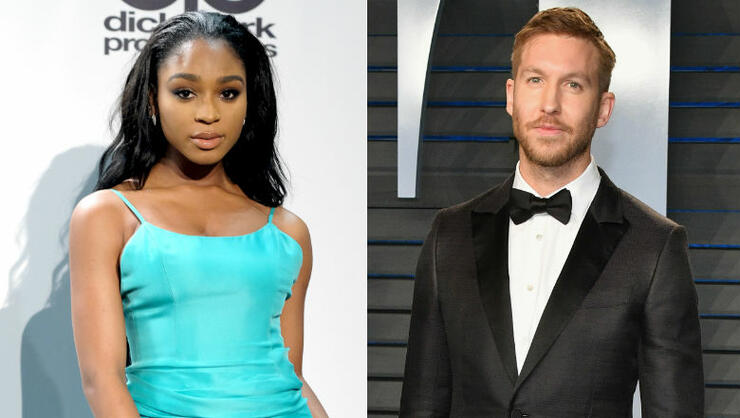 Normani gave us a small taste of what she's been cooking up in the lab when she dropped a new two-song EP on Monday afternoon (October 22) and the set was produced by Calvin Harris.
While Normani x Calvin Harris starts off with the former Fifth Harmony singer dipping her toes into Caribbean-charged dancefloor territory for "Checklist" along with the help of WizKid, the follow-up track "Slow Down" hears her lean more into the pop landscape that the EDM heavyweight explored during Funk Wav Bounces Vol. 1. In conjunction with the release of the tracks, the 22-year-old star took to Instagram to share a statement about the project. "Throughout the process of working on my album, I have gotten the opportunity to get in the room with some of the most talented human beings everrrrr like ever ever !!!! thank you so much to the genius @calvinharris and to the magic behind these fyeee records @whereisstarrah @jessiereyez @wizkidayo love y'all billions. YAAAAY MUSIC as my A&R @tunji would say."
Back in August, it was announced that Normani had become the first artist to sign with Keep Cool/RCA Records, the new joint venture co-founded by Tunji Balogun. "I'm so incredibly grateful to be able to be in a place where I can explore myself as an artist and what I'm capable of. Never in a million years did I think I would be in this position in 2018," she said in a statement. "Everyone has been so supportive and patient, thank you so much to my fans for giving me the opportunity. I'm so thankful to my girls that we created this space among ourselves to explore and branch out creatively. Fifth Harmony has always been and will always be home."