Paula Abdul Falls Head-First Off Stage At Mississippi Concert Show
By Paris Close
October 22, 2018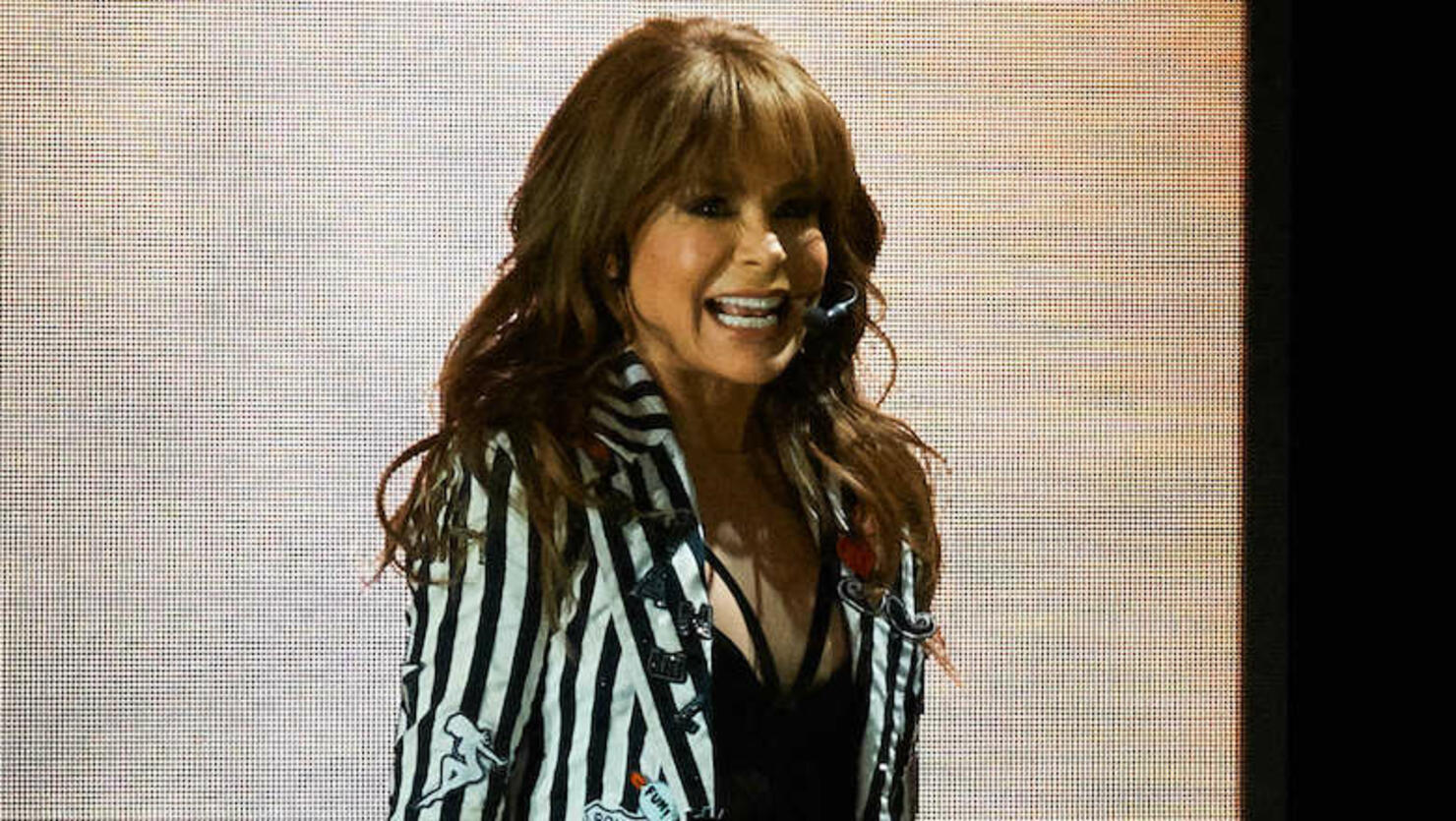 We're sending our best wishes to Paula Abdul, who braved a scary fall over the weekend.
The 56-year-old singer landed head-first after a nasty spill during her "Straight Up Paula! 2018 Tour" stop at the Hard Rock Live in Biloxi, Mississippi Saturday (October 20).
According to PEOPLE, who spoke to a fan who was present to record the frightening incident, the musician was dancing in heels and engaging with her crowd while delivering her 1991 track "The Promise of a New Day." It wasn't until she accidentally took an extra step over the edge of the platform that Abdul toppled over the stage.
"She did not seem hurt at the time of the fall and still finished like a champ," the fan told PEOPLE of the former American Idol judge's mishap. "She stated she was a dancer, and falls and drops she has gotten used to over the years."
Watch below.
As of late, the entertainer nor her representatives have yet to provide a word of whether she was unharmed.
Just a day before the accident, Abdul was forced to call off her Louisiana concert due to "an unexpected venue production issue that we learned about once we arrived" at the venue. She later issued an apology via Instagram over the cancellation.
In June 2017, the pop star sustained a "temporary injury" on the "Total Package Tour" with New Kids on the Block and Boyz II Men which caused her to cancel her performance in Denver.
Photo: Getty Images