How Danity Kane's Enduring Sisterhood Led To Their Reunion
By James Dinh
October 24, 2018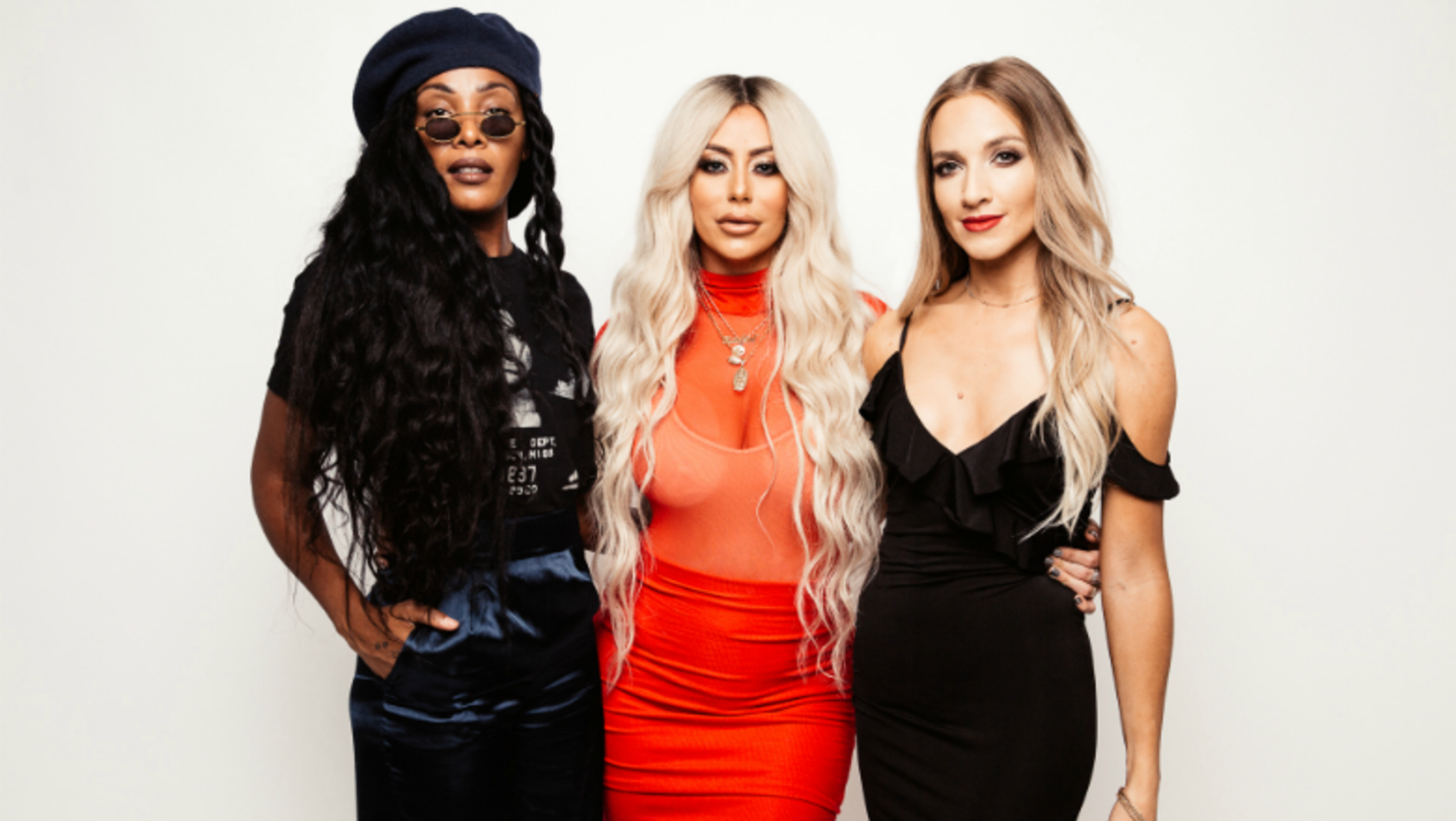 Nearly a decade since Diddy broke up the pop collective on MTV's Making the Band 3, Danity Kane has reunited as a trio with Aubrey O'Day, Shannon Bex, and Dawn Richard. After all these years, last names feel almost unnecessary since watching them maneuver their instincts throughout the Bad Boy boot camp rounds of the mid-2000s. Given the reality television landscape at the time, it's no surprise that millions of Millenials tuned into the series to root for the girl group that formed right in front of their eyes. Still, that loyal following has watched the band break up, reunite and then split once again. But, for better or for worse, 10 years since their sophomore effort, Welcome to the Dollhouse, history has repeated itself, or at least part of it, and there's something to be said about that.
"I think that shows a reality of a sisterhood," Dawn told iHeartRadio during the group's recent stop in New York. "I think people think women are just supposed to get along and everything. No. What girl group do you know? Even the best of them are going to fight and some things are not going to be the right way and some things are. At the end of it, the ones that survive are who are honest. I think we paint an honest picture. This is what it is. We are culturally different. Our ages are different. We were born in different states. We were raised differently. We were picked out of the show. We were strangers. The fact that we still have this ... That's work."
True to their MTV chronicles, the original incarnation of Danity Kane (alongside Aundrea Fimbres and D. Woods) was formed by Diddy in similar TV competitions that created recent girl groups like Fifth Harmony and Little Mix. But for DK's early beginnings, you'd also have to toss in sensationalized TV plots, binding contracts and an overall lack of management. They were bound to come across huddles that impacted both the business and the interpersonal relations. After trying to mend the wounds in 2013, things ended even worse with an altercation between Aubrey and Dawn. So how exactly did the threesome move beyond the drama and into a space of healing? As O'Day explained, the 2018 installment of DK3 came together after wrapping up "a gnarly" romance with Jersey Shore star Pauly D. Feeling unlike herself, the pop star decided to go to therapy and learned that while her wounds with the reality star would never heal, she had the opportunity to mend wounds with Dawn.
"I obviously love Dawn in a much heavier way than any of the men in my life because this is my sister," she explained. "I've known her since I was 17-years-old. I've been with her longer in a relationship than I have with any man I've ever been with. I started thinking about the wounds that can be mended and just shot her a text. We just went from there. We literally met up a day later. It was pretty quick."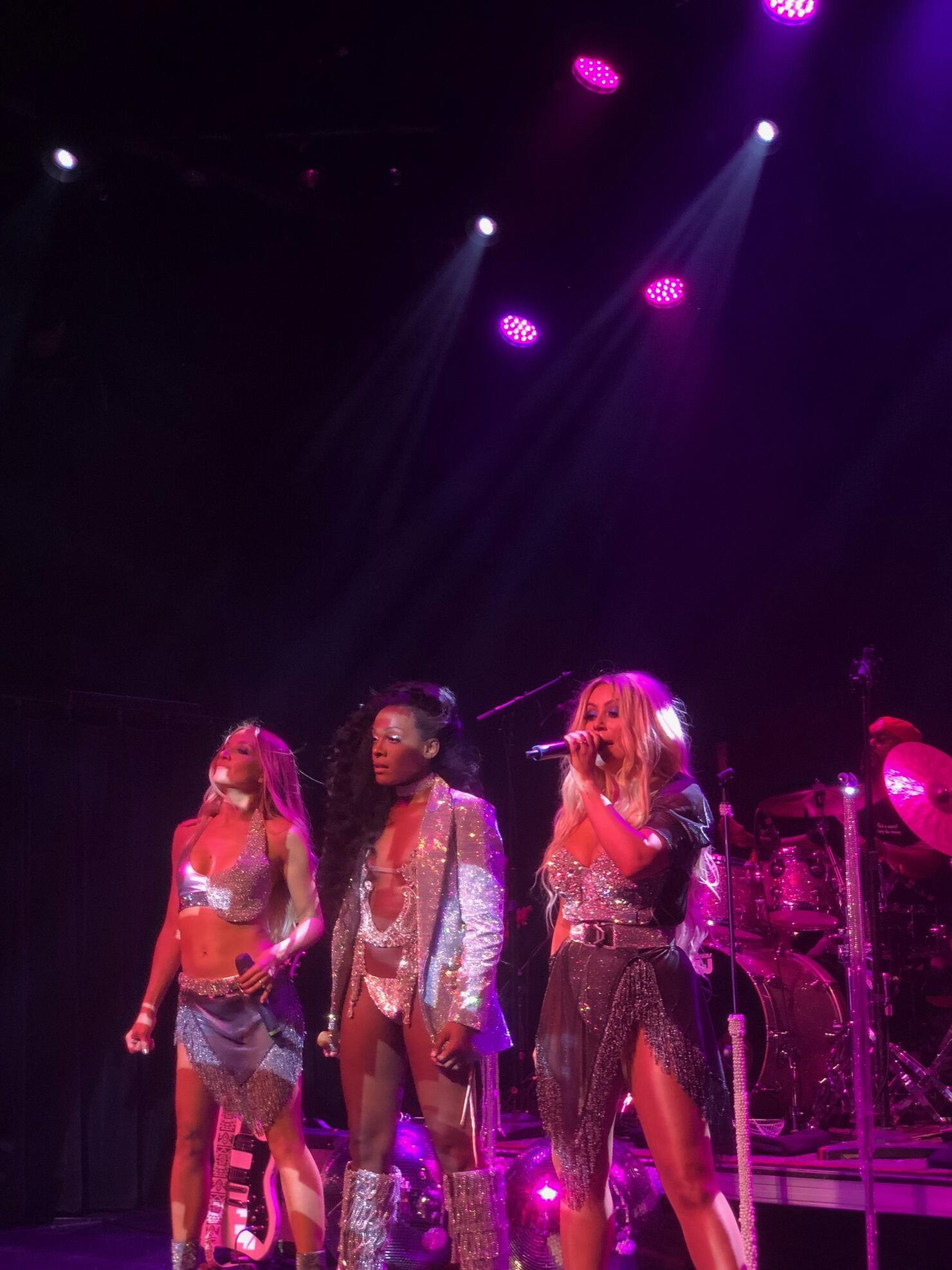 Dawn had her own reservations about the idea of patching things up with Aubrey. "I really felt like I was pegged this angry girl and really, we're all just fighting for our own voice. When she came to me, she was genuine and honest," she admitted, before sharing a key factor that had always been involved in the tension between the bandmates. "I felt like the reason why we were always fighting was because of men saying things that weren't true [and] putting us against each other." After hours of talking, the two retreated to Aubrey's car to avoid Los Angeles ticketing and ended up catching each other up on their recent musical efforts. Fast forward a few weeks later and Dawn envisioned a joint tour, but the two still had to convince Shannon that this was the right move for them. "It wasn't anything to be taken lightly. It was a big situation that happened to all of us. Mama Shan, four years senior, I was like, 'Hmm,'" she said of her hesitations. Nonetheless, DK eventually came full circle, or at least three of them did. Both Aundrea and D. Woods had previously said no to the idea of a reunion.
While the concept might sound like an easy ploy for money, Aubrey was also quick to point out that the monetary value simply wasn't a big factor for them in the way that it might be for other bands reveling in the current age of nostalgia. "There's money to be had and all of the sudden, they're best friends again. Those mofos didn't even talk for years and hated each other. We hated each other publicly and we love each other publicly. We always kept it real. We've been on tour with girl groups that all have different vans because the b*tches didn't even want to see each other until they got on stage together acting friendsy," she explained. "We don't play that."
When it came down to presenting their newly-conjoined discographies for "The Universe Is Undefeated Tour," the trio planned on including signature cuts like "Showstopper" and "Damaged," but wanted to dig deeper in the archives for fan favorites. Little did they realize that their combined catalogs as solo acts and DK were far more immense than they actually knew. Asked about the process of putting this trek together compared to the productions of the past, the collective believe that their interpersonal dynamic led the way. "In the past, we've been in environments that have brought us together and this was our choice and this is something we have pursued, so our starting point was different," Shannon explained of the venture, which breathes life life into their classics from the past and present, courtesy of new ad-libs, arrangements and, most importantly, a natural dynamic between Dawn, dumblonde and Danity Kane.
"I think it was important for us to show our art in all facets and to me, that's what makes it different than the other shows. We were always doing what everyone expected us to do or we were putting in what the TV show made us" Dawn said. "This is different. This is who we are as artists. We picked things that we thought the fans would love. We also picked things we loved and musically, what would sonically go well with the dumblonde records and my solo records, so, that it was just something cohesive."
It's only to be determined if Danity Kane can take that synergy from the stage to the recording studio to make new music, but as the girls explained, they're still taking things one step at a time. "We're just feeling this out and we're seeing where it takes us. I think we enjoy each other and love where each other's voices are right now. Everybody's at their best vocally, so why not play with that idea?" Dawn said, before Shannon chimed in with another reality to the situation. "Every album we've ever had has had deadlines and we haven't been able to see the creativity to its fullest and dig deep to what it could be, so dates aren't even being talked about," she explained. "It's an organic process."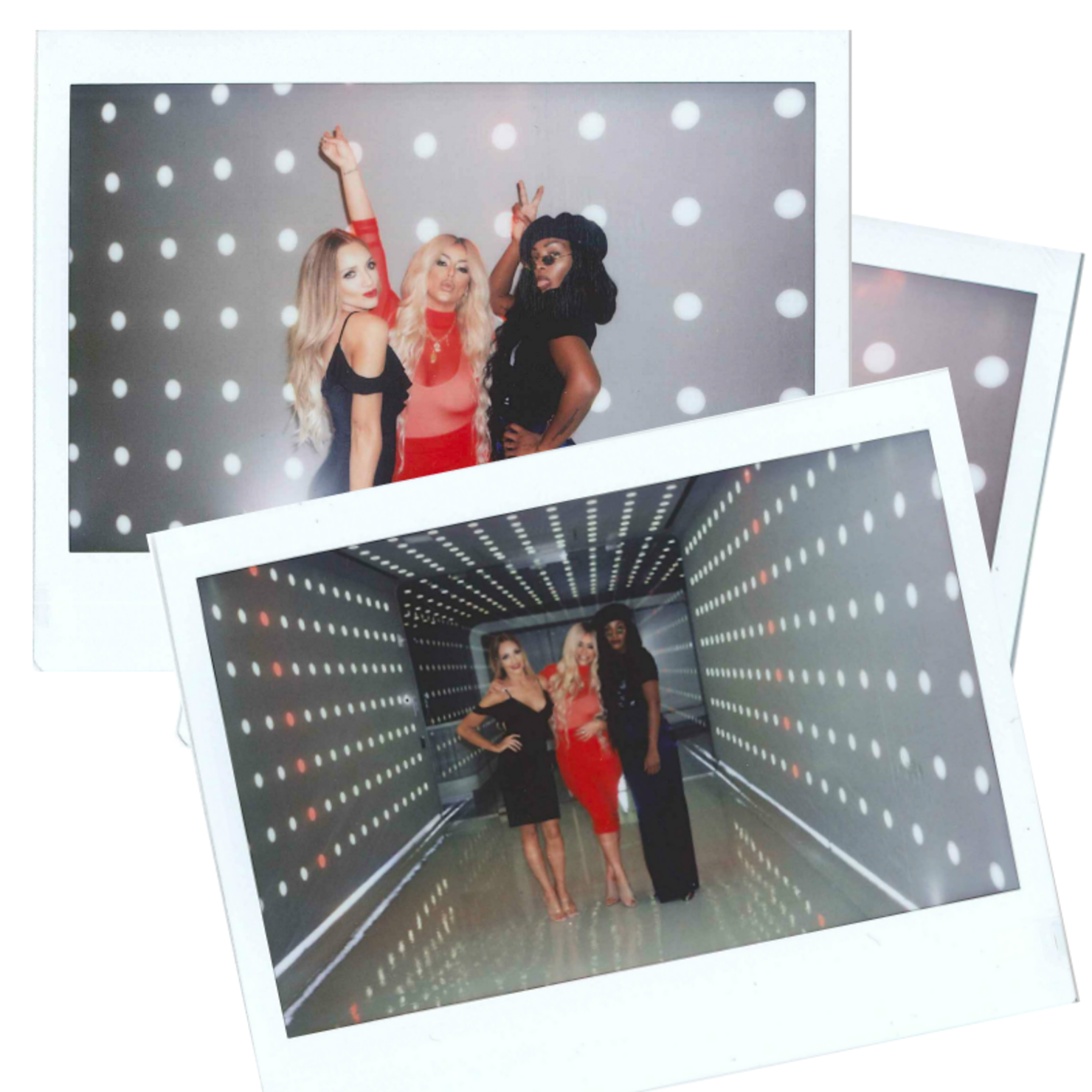 Photo: Rachel Kaplan for iHeartRadio