Inside The New Whitney Houston Exhibit At The Grammy Museum: See The Photos
By James Dinh
October 24, 2018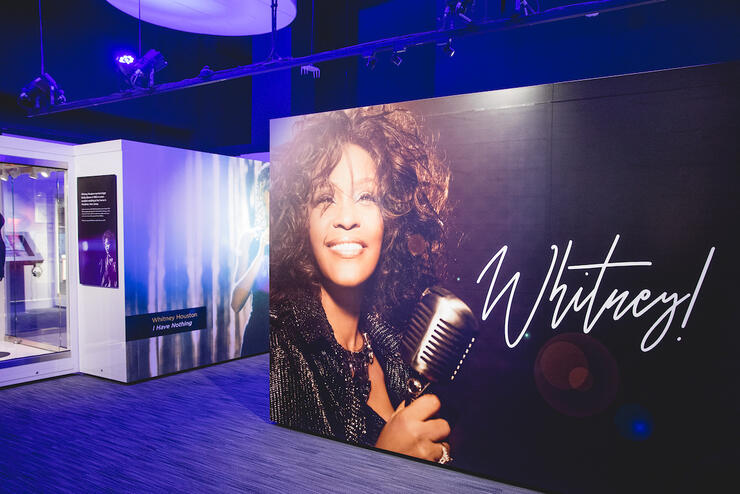 After the release of this summer's shocking documentary on the late, great pop icon, Whitney Houston's legacy still remains fresh in our minds and now there's a new exhibit honoring the industry titan in her hometown of Newark, New Jersey.
Held inside the Grammy Museum Experience at the Prudential Center, Whitney! consists of more than 60 artifacts that help attendees understand Houston's explosive rise to the top. From famed stage outfits to her childhood bibles and an impressive display of her discography, the temporary showcase sees Houston's career and personal life celebrated to the highest degree. Alongside students from the Whitney E. Houston Academy Elementary School, iHeartRadio recently had the opportunity to visit the exhibit prior to its public opening and spoke with Pat Houston, President of The Whitney Houston Estate, and Bob Santelli, founding executive director of the Grammy Museum in Los Angeles.
As it turns out, Whitney! started as a smaller exhibit at the Grammy Museum in Los Angeles with extended plans to launch it somewhere else, but the folks in charge of the presentation didn't know where until the Grammy Museum opened up in her hometown of Newark. "This is a woman who you can't forget her. You can't escape her brilliance, her ability to move us, inspire us, make us cry and make us laugh and hopefully all of those elements are contained somehow in this exhibit," Santelli explained.
When it came down to collecting all the items, Houston said that she was lucky enough to have a lot of the items at her disposal. "Back in 2007/2008, she donated her entire wardrobe to the Marion P Foundation in North Carolina. We had a store that we opened together called Celebrity Consignment, and when she passed we decided that we were not going to sell any of her stuff. I'm glad that we did not sell them 'cause we're able to donate them to the museum for the exhibit," she said. "It's a beautiful thing to be able to share her artifacts with the world and her fans and to feel her presence right here at this moment at this time with the exhibit."
"She's left an indelible mark on our culture [and] on our music, and we're going to be talking about her and there are going to be exhibits about Whitney Houston a hundred years from now," Santelli continued. "I mean, that's how important she was. She ranks up there with Aretha Franklin and some of the other great female performers of our time and she's made her mark, and so this exhibit tries to celebrate that and bring context to that in a way for fans and young people who come through here so that they leave and are even more deeply connected to her."
Scroll on below to see some of our favorite highlights from the showcase and click here for more information on how to purchase tickets. Whitney! is currently open until mid-spring of 2019.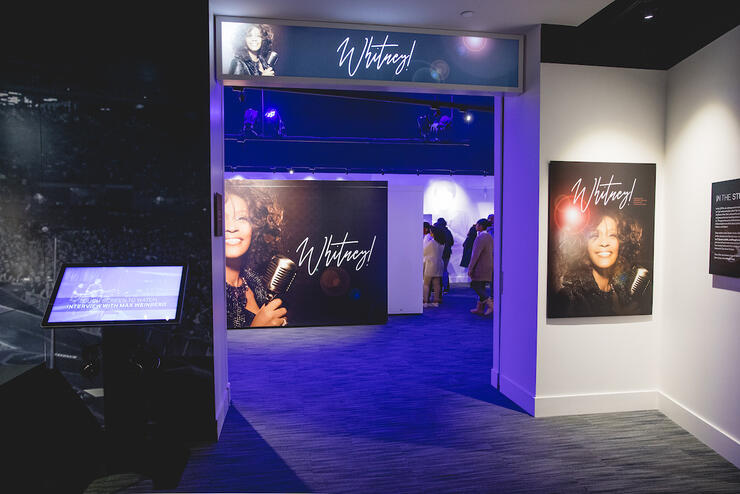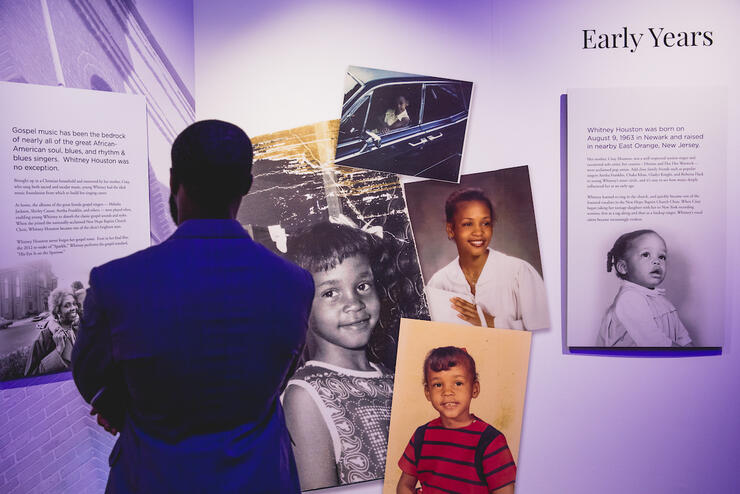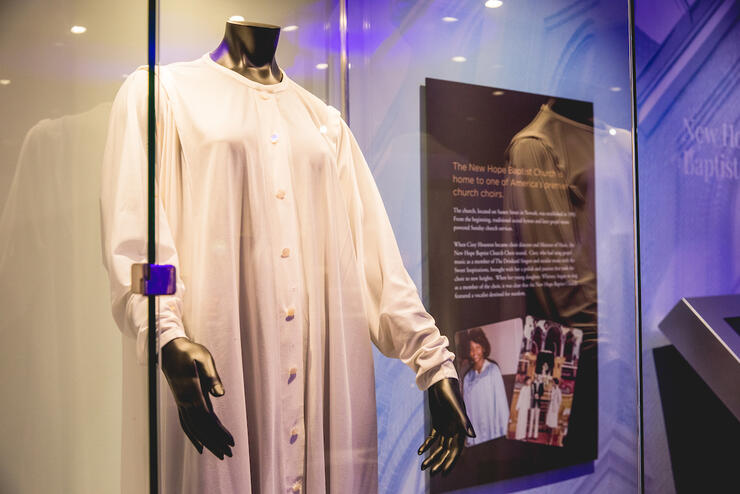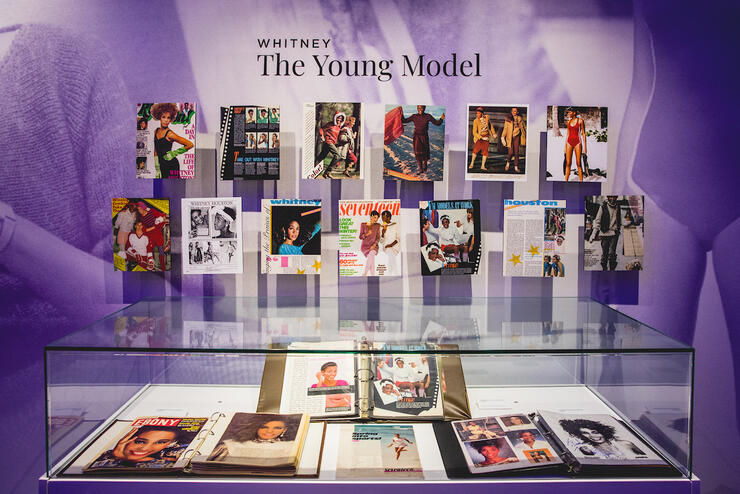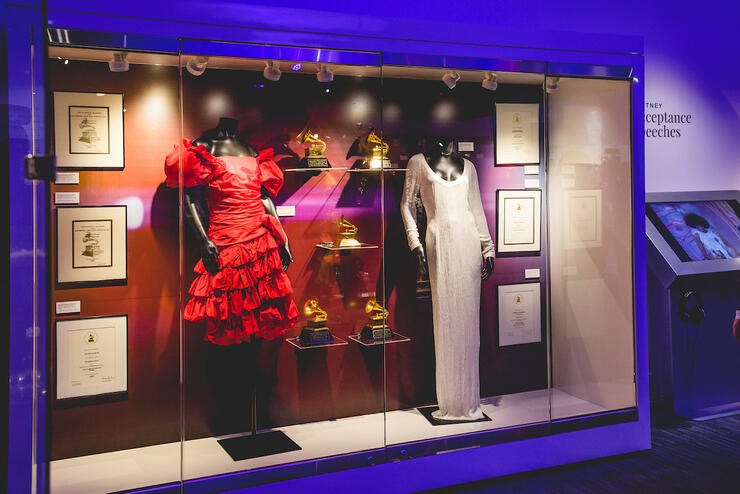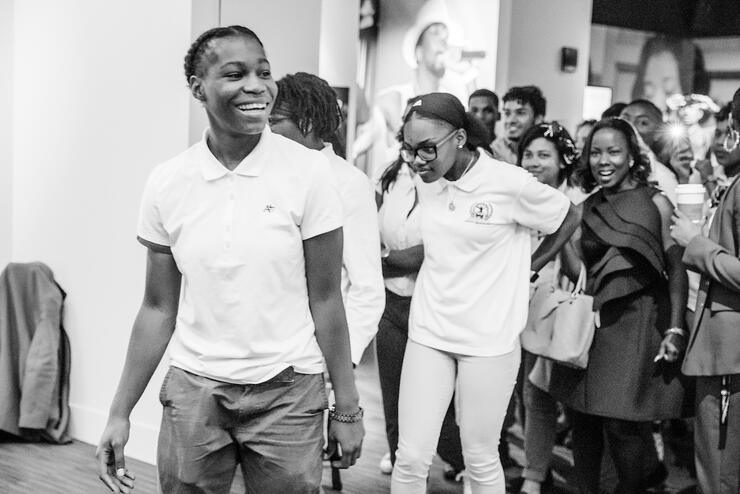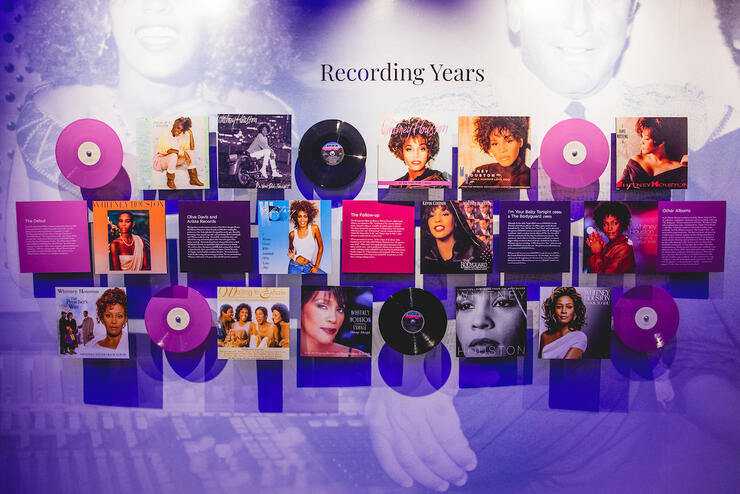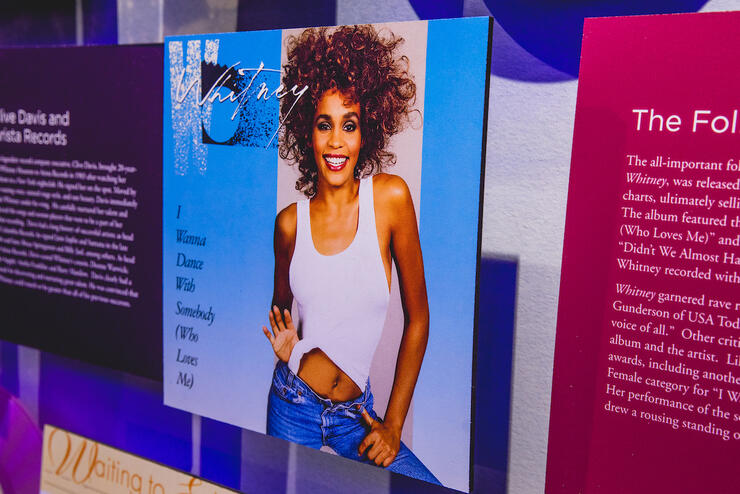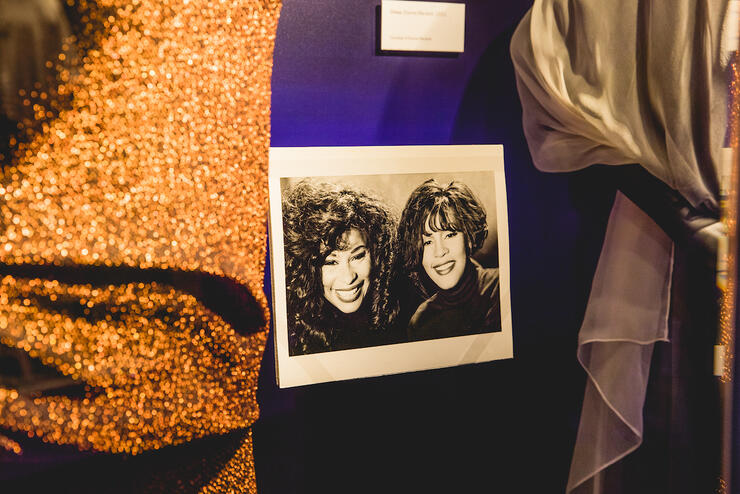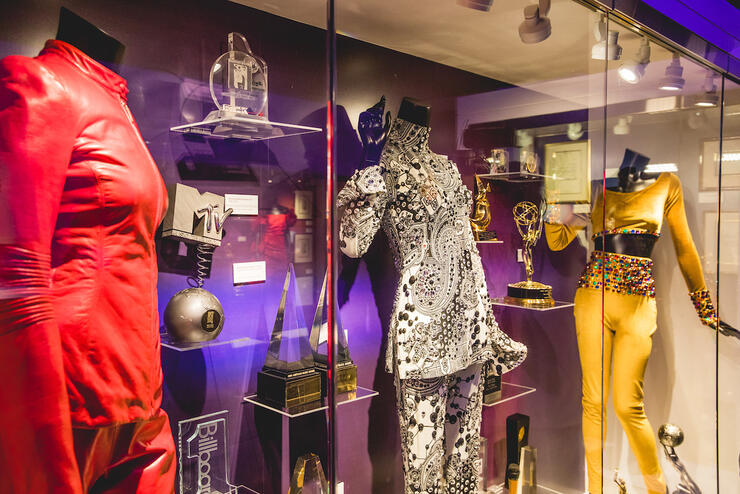 Photo: Katherine Tyler for iHeartRadio
Chat About Inside The New Whitney Houston Exhibit At The Grammy Museum: See The Photos