XXXTentacion Confessed To Domestic Abuse & Other Crimes In Secret Recording
By Peyton Blakemore
October 24, 2018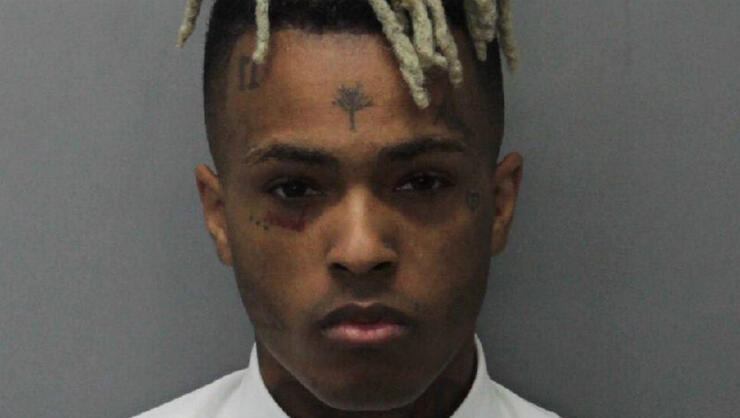 Warning: This article contains references to domestic violence, assault, and rape that some readers may find disturbing.
A secret recording of late rapper XXXtentacion confessing to various violent crimes has surfaced, Pitchfork reports.
The audio, which was obtained by the Miami-Dade County state attorney's office, features the 20-year-old rapper, who was awaiting trial for a 2016 abuse case involving a former girlfriend, admitting to abusing his then-girlfriend, who he believed had cheated on him.
"What nobody's understanding, I put my source of happiness in another person, which was a mistake initially, right?" he can be heard saying in an excerpt of the recording that was made by an acquaintance of X. "But she fell through on every occasion … until now. Until I started f**king her up, bro. I started f**king her up because she made one mistake. And from there, the whole cycle went down. Now she's scared. That girl is scared for her life. Which I understand." Earlier in the recording, X seems to threaten his ex, saying, "I will kill that b*tch if she play with me."
Before his death, X was charged with aggravated battery of a pregnant victim, domestic battery by strangulation, false imprisonment, and witness tampering. The "SAD!" rapper, who was gunned down outside a motorsports store in Deerfield Beach, Florida on June 18, maintained his innocence up until his death.
Also in the 27-minute tape, which was recorded around the time of his October 2016 arrest, he admitted to stabbing his former manager (the incident led to him being arrested, however, he was ultimately released on bond), and he also took credit for a January 2016 stabbing, which he was never charged for given that police were unable to lock down a suspect.
"[Redacted] you seen me. You know what I do to people," he's heard saying. "[…] All them boys knew. It's on f***ing [Miami] New Times. I'm on New Times for stabbing—how many people they put in the news? They said three; it was eight. In Deerfield. She know that. She's seen this sh*t. She's seen when I came back from [redacted] in Orlando."
He continued: "She seen when I came back, had a brand new laptop. No tears on my face, no remorse.... I just knew I was going to jail. She know. So she's scared. She thinks I'm going to kill her." Elsewhere in the tape, he said: "I disgust myself every day. And, you know? It's funny — I love it."
The Miami-Dade County state attorney's office, which dropped the multiple charges against XXXTentacion following his death, said in a statement: "The defendant makes admissions to multiple criminal acts in the recording." However, the attorney's office said that the tape, which both they and X's defense team consider a tape of confession, probably would not have made it into a courtroom. "While both defense counsel and our prosecutor believed the tape had confessions of criminal activity on it, the tape would likely not have been admissible at trial because of the way it was recorded (without knowledge/consent of the other parties)."
Photo: Getty Images