Brian May Says Freddie Mercury Would Love 'Bohemian Rhapsody' Biopic
By Andrew Magnotta
October 25, 2018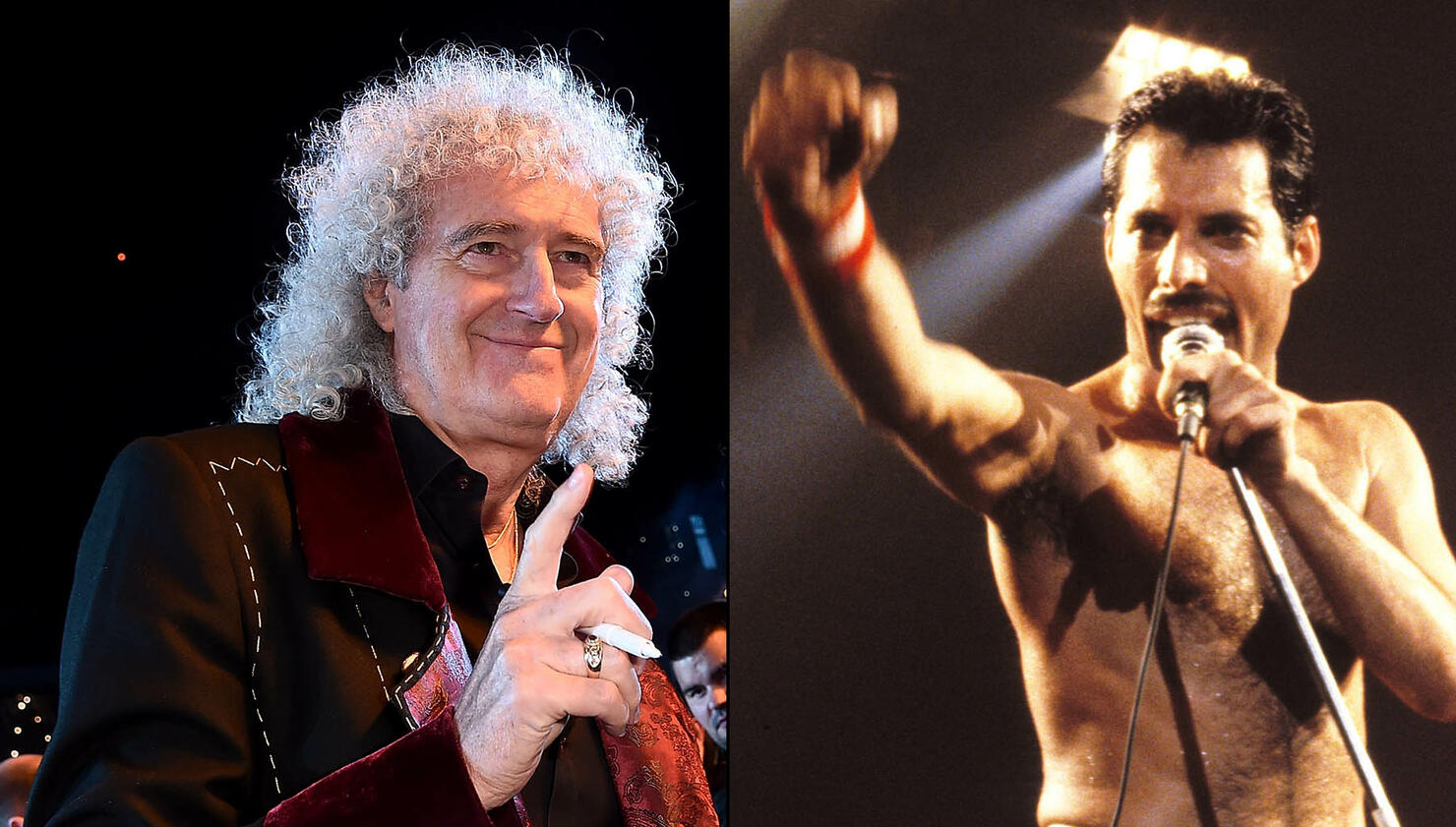 Freddie Mercury would enjoy Bohemian Rhapsody, the biopic about his life and career, championed by his former Queen band mates Brian May and Roger Taylor.
May described to Classic Rock magazine in a new interview how he thinks Freddie would have described the film.
"I think he would have felt it was a fair cop," said May. "It shows all his greatness and all his fallibility and insecurity — the whole bit. I think it shows him very truthfully and not sycophantically, but in a way that appreciates his talent."
The Queen guitarist May has been involved in the film nearly every step of the way, but he says it hasn't grown old.
"I've seen it hundreds of times now, in fragments and eventually coming together, and it still gets me," May said. "It's very emotional. It's all about Freddie. Yes, we are in there, but the story is about Freddie and that was always the aim."
Beyond being a music icon, Freddie was a dear friend to his Queen band mates — like a family member, May says.
"One of the great breakthroughs early on was screenwriter Peter Morgan saying, 'This is a film about family.' It's all about the stuff that happens in a family — some good, some bad, the going away, the searching for independence and then the nurture of the family."
May says Freddie was a unique personality with talent like no one he's ever met.
Photo: Getty Images