Did Halsey Just Use Song Lyrics To Reveal G-Eazy Cheated On Her?
By Peyton Blakemore
October 25, 2018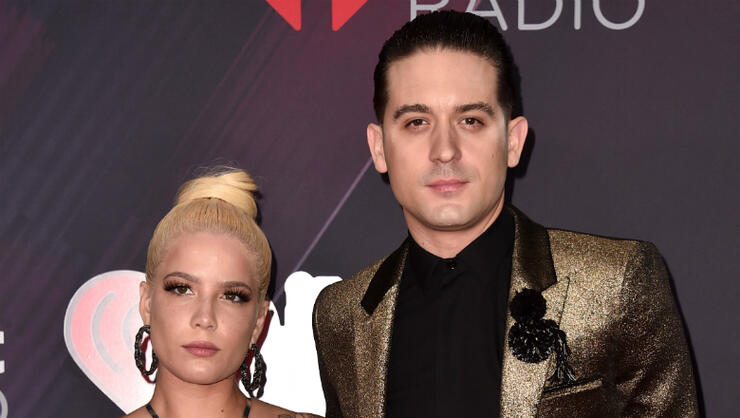 Halsey seems to be dropping hints about what caused her split from G-Eazy.
Hours after news of their break-up, the "Bad At Love" singer took to Twitter to post a shady message addressed to herself (but obviously about her relationship), and some very telling song lyrics. "reminder to self: happiness is not a replacement for misery. it's an addition," she wrote on Wednesday (October 24). "pain will always be there. but that's okay. u allow happiness to join as another option. so when the time comes, it's there waiting, existing; a possibility for when you're ready to choose." She later added, "@ me: life is not pain vs happiness. one does not replace the other. they exist together. happiness doesn't arrive as a replacement. it arrives to assist u in carrying the weight of the pain... @ me: now remember that u dummy."
Halsey also tweeted some of the lyrics to Justin Timberlake's iconic "Cry Me A River, which has long been rumored to have been about his ex Britney Spears cheating on him), possibly hinting that her split from G was due to him being unfaithful. "You don't have to say just what you did. i already know.i had to go and find out from them," she wrote. The "Bad at Love" singer later explained that she used the lyrics from JT's break-up ballad in her latest single "Without Me." "I interpolated the 'cry me a river' lyrics in 'without me'! It's the most memorable -breakup song- of my childhood and I wanted to nod to it in my own way 🖤," she wrote.
As reported by People, the "Without Me" singer and "No Limit" rapper called it quits just two months after they reconciled following their split in July. "It's over again for now," a source told the site on Tuesday (October 23). "He was partying over the weekend and girls were all over him. He didn't care who saw."
Earlier this month, G-Eazy declared his love for Halsey with a sweet birthday tribute on Instagram. "Happy birthday to this one," he captioned a gorgeous photo of the 24-year-old singer. "I love you so so so much and I always will. I myself, along with millions and millions of other people appreciate you more than you'll ever know. You're the brightest star in the sky. So grateful to get to travel thru life with you, so happy to call you my queen. Happy birthday baby 🖤."
Chat About Did Halsey Just Use Song Lyrics To Reveal G-Eazy Cheated On Her?