Meghan Markle's Dress Has 'Harry Potter' Fans Freaking Out
By Emily Lee
October 26, 2018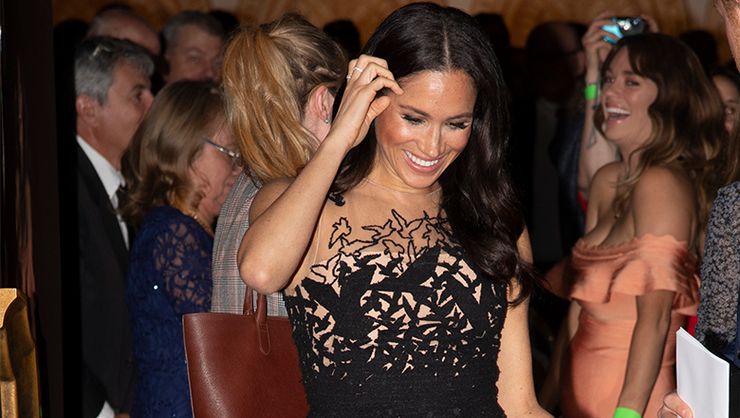 Prince Harry and Meghan Markle's first royal tour together has gifted royal watchers everywhere with so many fabulous outfits. Sure, Prince Harry has rocked some dapper suits, but his wife is the only one who has truly stolen the show. After visiting Tonga and Fiji, the Duke and Duchess of Sussex returned to Sydney to attend the Australian Geographic Society Awards. Meghan wore one of her most stunning looks yet: a tulle, black and white Oscar de la Renta gown. The beautiful Oscar de la Renta dress is from the pre-fall 2018 collection and is covered in fancy laser-cut birds. Meghan must have been inspired by the wildlife conservation event when choosing her dress for the special evening.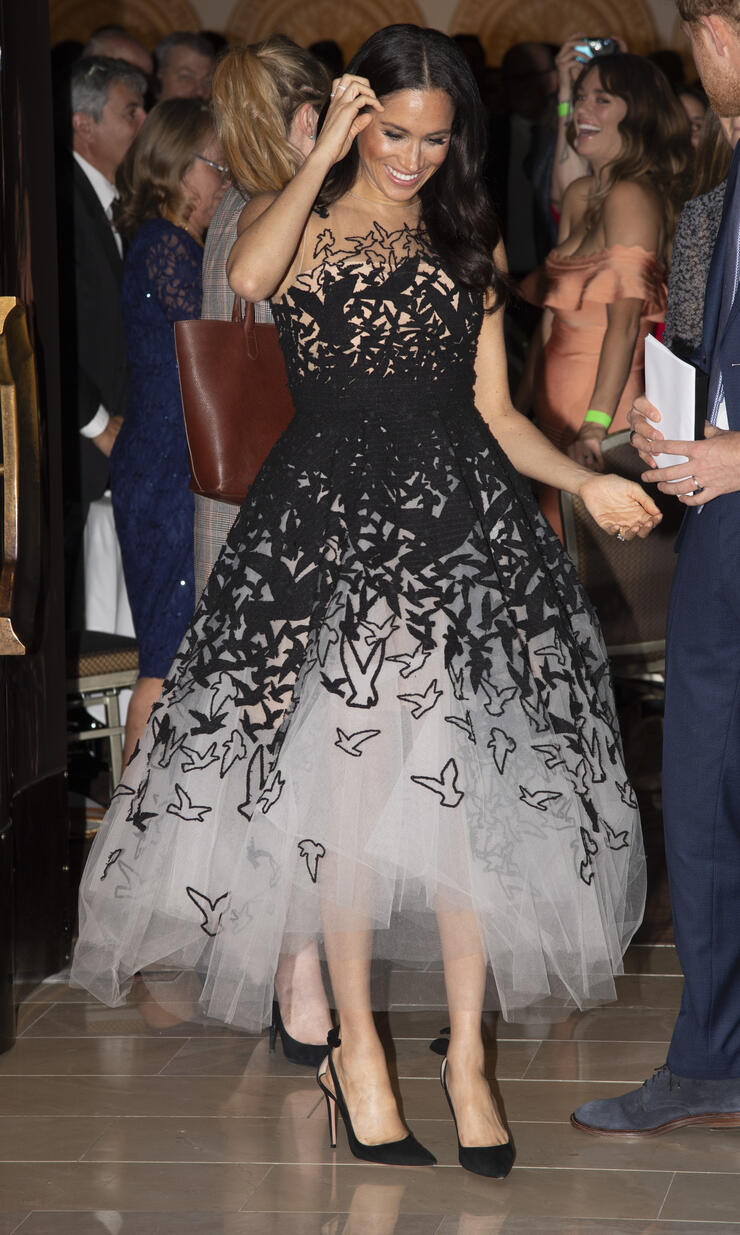 While your first thought after looking at Meghan's gown might be that she looks like a glamorous movie star, Harry Potter fans were reminded of something else entirely. Meghan's dress was serving up some major Fleur Delacour vibes. Is the name Fleur Delacour not ringing any bells? She appears in three of the Harry Potter books, as well as two of the movie adaptations. In the beginning of Harry Potter and the Deathly Hallows, Fred Weasley and Fleur Delacour celebrate their wedding. Harry Potter fans can't get over the similarity between Fleur's wedding dress and Meghan's Oscar de la Renta gown.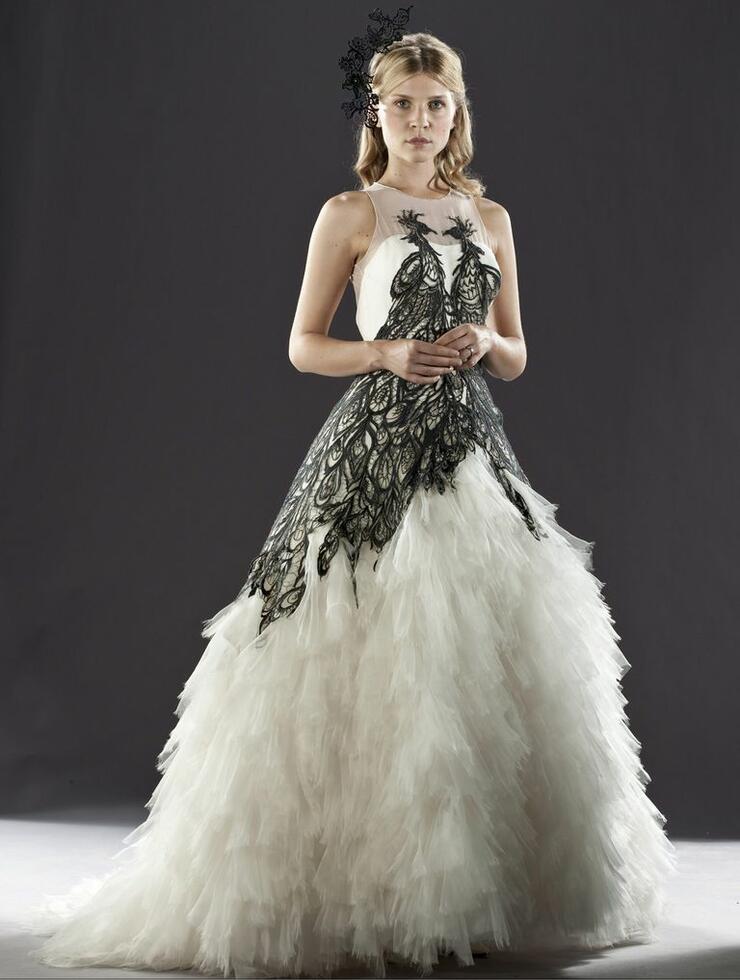 Meghan is a fan of sending subtle messages with her style, though it's unlikely she was sending one to Harry Potter fans with this look. Then again, though, you never really do know. Halloween is right around the corner, after all.
Photo: Getty / Warner Bros.
Chat About Meghan Markle's Dress Has 'Harry Potter' Fans Freaking Out