NFL Fires Referee Over Poor Officiating
By Bill Galluccio
October 26, 2018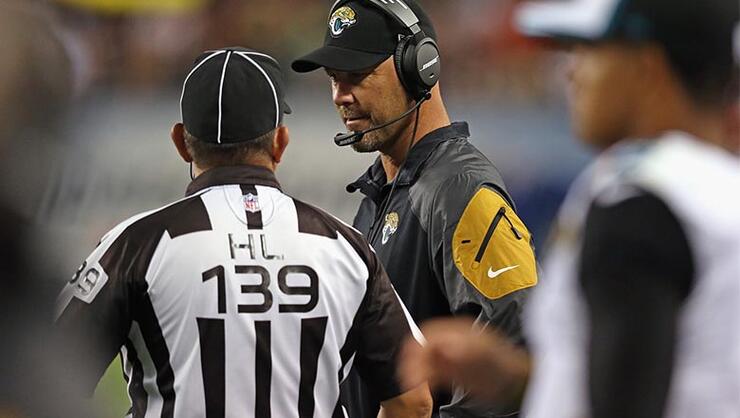 Complaints from fans and players about poor officiating seem to have finally reached the ears of NFL officials. For the first time in the Super Bowl era, the NFL has fired a referee in the middle of the season. Line Judge Hugo Cruz lost his job because of his poor performance on the field, including a missed false start in week 6 that resulted in a Los Angles Chargers touchdown.
The NFL grades referees at the end of each year on a three-tiered scale. Usually, it takes two seasons of being ranked in the lowest tier before the league considers terminating and official. There are no reports that Cruz had any off-the-field issues.
The NFL Referees Association issued a statement saying they plan to challenge Cruz's unprecedented dismissal.
"The NFL has a troubling history of knee-jerk reactions with an eye on public relations, and clearly it has not learned from past mistakes," NFLRA Executive Director Scott Green said. "The NFLRA will protect the collectively bargained rights of all officials and will challenge this reckless decision through the grievance process."
Cruz had been an NFL referee since 2015.
Photo: Getty Images
Chat About NFL Fires Referee Over Poor Officiating