The Band Perry on 'Coordinates,' Working with Rick Rubin & More
By Nicole Mastrogiannis
October 26, 2018
For any fan wondering where The Band Perry is and where they are going, the band has sent their Coordinates. The trio's five-track set officially arrived on September 21st, and it's an even further departure from their country roots than their last two singles, "Live Forever" and "Comeback Kid." But, Kimberly, Neil, and Reid Perry are excited about their new material, especially having worked with the legendary Rick Rubin.
Coordinates, executive produced by Rubin, is a blend of electronic, alternative and pop music as The Band Perry blurs the lines to create one unique sound. The band also worked with producer and regular collaborator Owen Thomas on the EP, which features five songs: "Seven Seconds," "Nostalgia," "Dear Departed," "Run Away," and "Marfa Prada" (inspired by the Prada Marfa exhibit in the Texas desert).
iHeartRadio recently caught up with The Band Perry during an exclusive interview, and they opened up about the making of Coordinates, the direction they've gone in, working with Rick Rubin, their favorite songs on the EP and more.
On what it was like making Coordinates:
Kimberly: "We had such an amazing time building these five songs. It was actually the first time that we had ever self-produced. And of course, worked with the great Rick Rubin as co-curator. Technically it's called executive producer, but we really view it as more of like we were pulling pieces of art all together to make this project come to life. And the prevailing feeling that we wanted was to make everybody feel like when they were listening to it, they were driving through the desert in the middle of nowhere at midnight. So, every sound that we chose and every lyric that we put together, we were like, 'does this take you further into the desert, or away from the desert?' And that's sort of how we sculpted it.
Reid: "It was made in a pretty tight span of time. Like, really concise. And that was kind of also important to us because it felt like we were right there in the moment, and people heard where we were as well. Plus, it was just kind of a weird mad rush to just kind of have it all coming and building together so fast, all at the same time."
On the meaning behind the title Coordinates:
Kimberly: "Coordinates are a very specific set of numbers that define a very specific place. We felt like these songs were basically our coordinates. It was really important to us, after being gone for so long and quiet as we were sorting out life and the construct of everything that The Band Perry is, was really important to us to bring the most current versions of ourselves. So there's all these volumes of songs that won't be heard because we didn't feel like it represented us in this moment. We evolve very quickly. We make music constantly, and Coordinates was just this moment in time."
Niel: "I loved watching socials and stuff and fans asking 'Where are you guys? What are you coming out with next? Where are y'all?' And then just dropping an album called Coordinates and it's like here's where we are, right here. It was a pretty cool idea."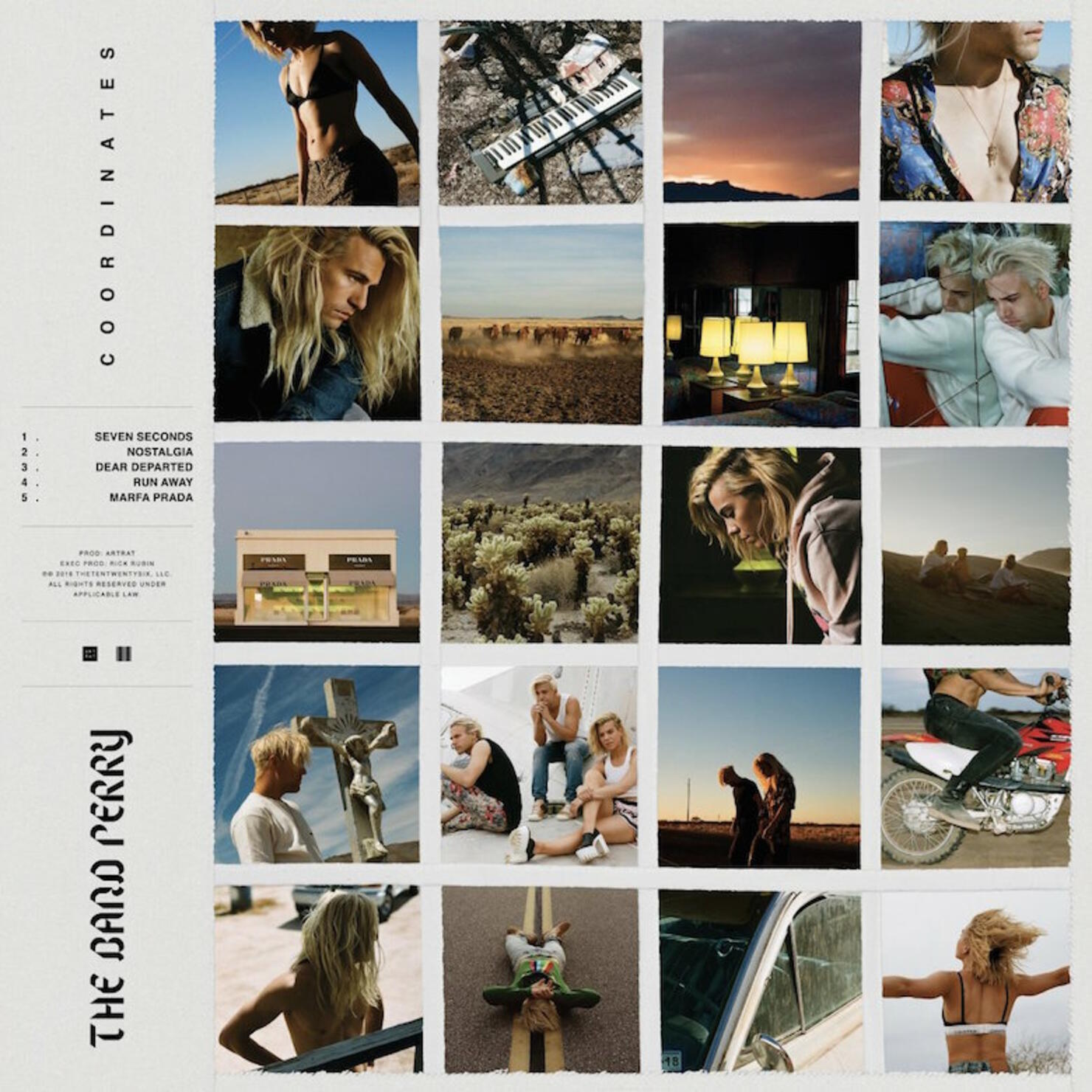 On working with Rick Rubin:
Kimberly: "It's fun. I've heard Rick defined by other artists as well. They're like, he's kinda like Buddha. He's kinda like Yoda. He's just almost mythical character at this point. I feel like what his great strength is, is he really sees inside an artist. And he's there to make things better. Whether it's challenging a rhyme scheme in a song to make it better, or whether it's to look at the songs as a whole and go 'Okay, this is your focal track. Make everything feel like this.' And I heard that the very first way he was credited on an album was as the 'reducer,' not the producer. And so he's all about impact and minimalism, but with bigger sounds. That's one of the really amazing things that he brought to this project."
Neil: "Especially since we're producing this, because this is the first body of work that the three of us got in there, and with another collaborator, and really dove in on the production ourselves. So he really guided us and like helped us figure out how you can simplify, but still make [it] impactful."
Kimberly: "I also think it's cool because, as everybody knows, we've gone on this really wild, creative journey. And it's about embracing everything that we've always been. Not only in country, but we were like this little indie-rock trio before our song 'If I Die Young' came out. That was our childhood, and so we've always had these musical phases. We were raised in a household where our dad was listening to the Rolling Stones, Led Zeppelin, and our mom had Michael Jackson on and Loretta Lynn. Genre has always been a fluid concept to us. So, the other thing that Rick really provided, he was like this compass. He's like, I know who you guys are, let me help you focus your sound and really speak in the way that I hear you speaking, and say what you wanna portray. Let me make sure you're doing that musically and creatively. And that was a really cool compass to have."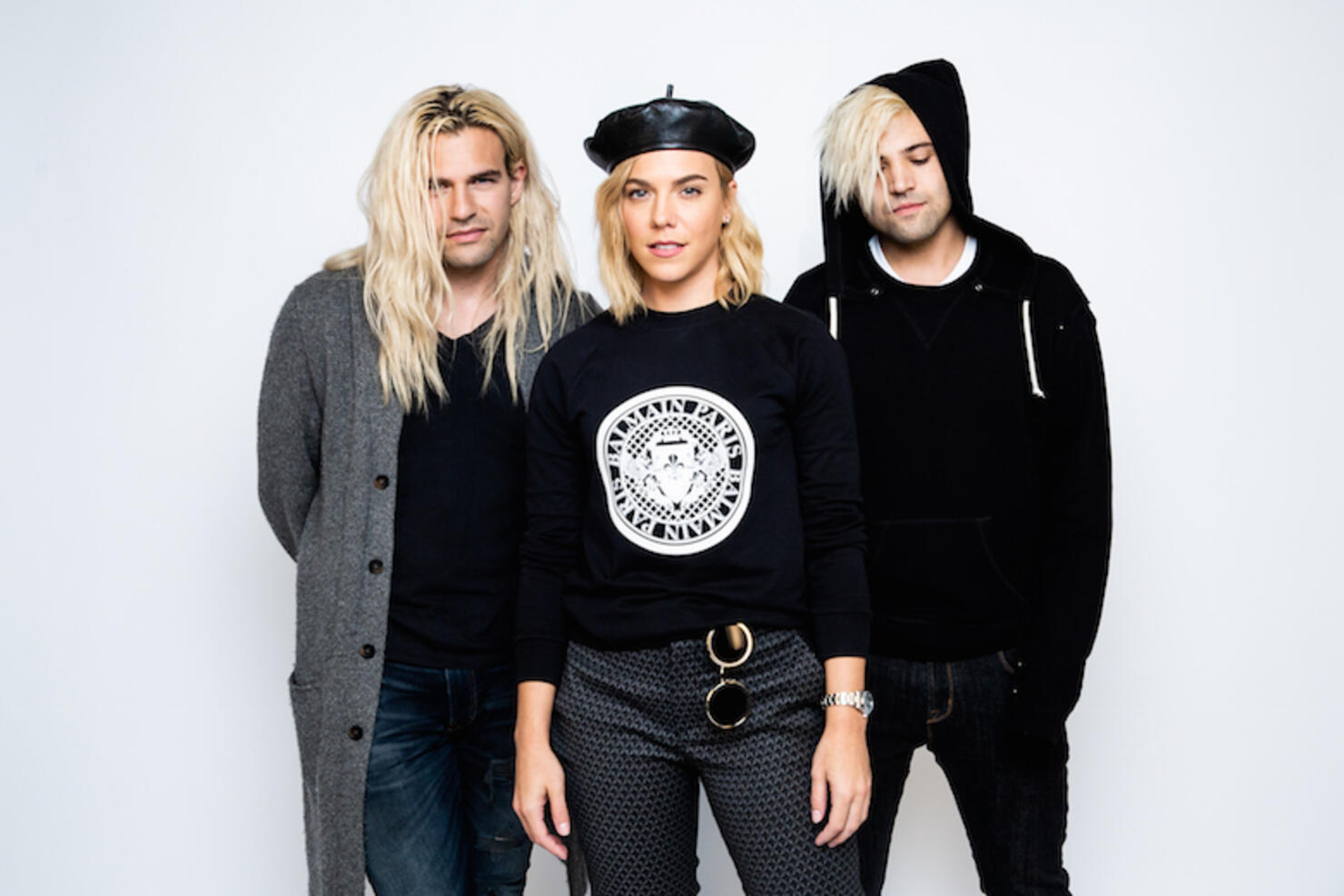 On how Rick Rubin helped guide them to find their sound:
Reid: "Whenever we met with Rick for this project, we played him I don't know how many songs. A lot of songs. And we basically were just like, here's what we're trying to accomplish, this is what we feel, and this is our body of work that we have right now. Help us weave through it, figure out really what is the honest truth in all these songs. And so we played about 20 songs, we got to one called 'Dear Me,' and he's like, that's the direction. That's not the song or the production, but that's where you need to go. That's the feeling."
Kimberly: "That was a really a defining moment for us, and it gave us some good, for lack of a less nerdy term, marching orders to back back in the studio, and go okay, well our gut was right and let's just keep diving in and finding even better songs. But you never know! I mean, I'll be honest with you, our mission right now is to drop songs at the speed of creation. It's been so long since we've been able to put out music, and so right now it's all about volume. Like as we dream it up, we wanna be able to give it to everybody. And so, I feel like the chorus, on 'Dear Me,' we'll keep it in the ethos."
Reid: "We never throw out a whole song. It's just sometimes it's not holding hands with the other right parts. So, we recycle a lot and figure out where it all goes."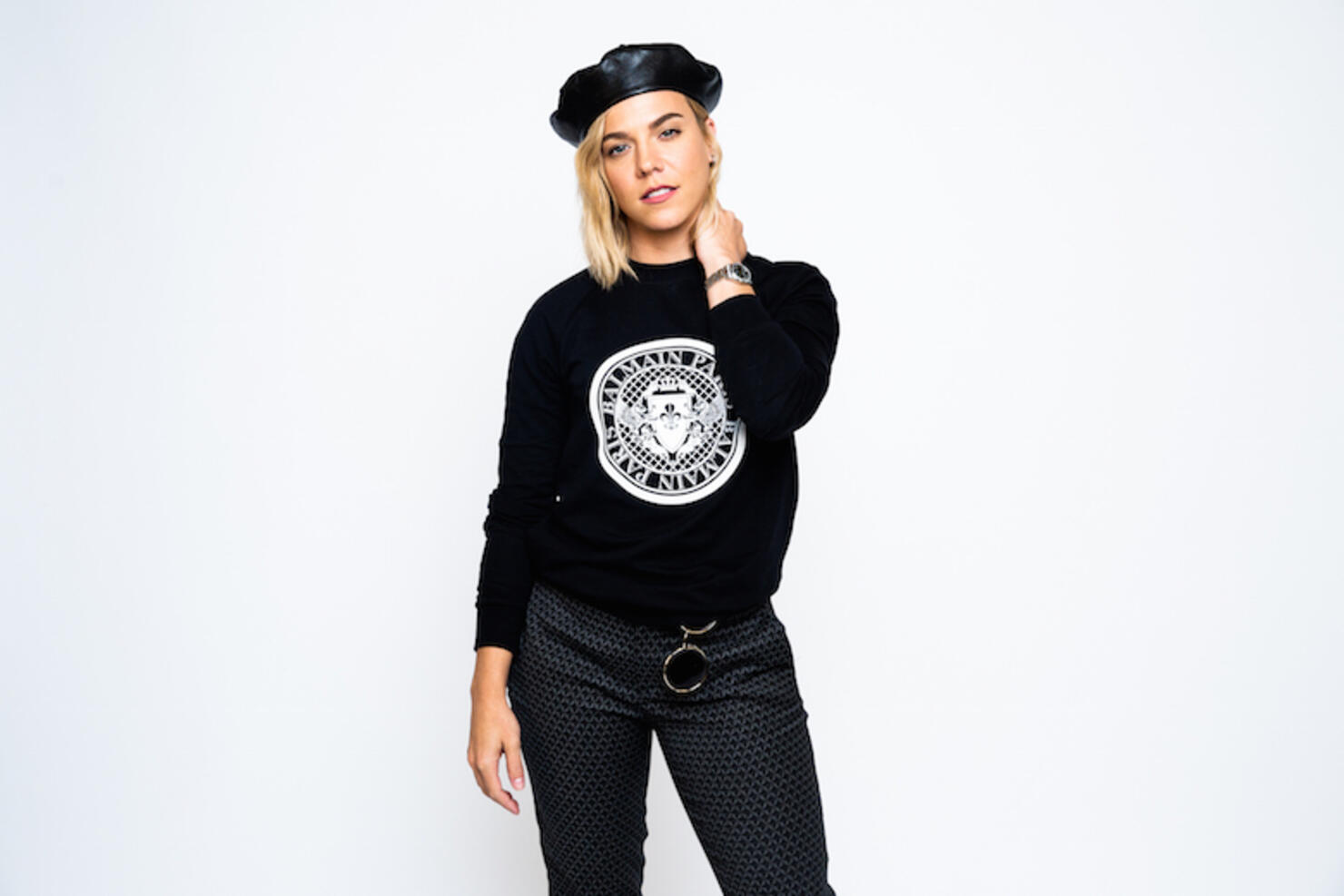 On their favorite Coordinates songs:
Neil: "My favorite's 'Seven Seconds,' which is the first song on the EP. I really relate to it. Like in this moment, getting out a new body of music after all the time that's sort of passed, it was a little stressful, but it sort of channeled through that, and that's the one I relate to at this moment."
Kimberly: "I like 'Marfa Prada' which is the fifth song in the EP. We did this thing we really do every time we make an album. We have a very strong, visual concept in our minds. And for this one, it was the desert, but even more specifically, Prada Marfa. We flipped the words for the sake of the song. But it was Prada Marfa. And it was this really wild, high fashion, high design art concept in the middle of Texas. And so we love the idea of things where they don't seemingly belong, but fit perfectly. So, I love that song, it makes me feel that way. We took that trip in our imaginations first and then actually, physically got to do the road trip from California through Nevada to Marfa a couple months ago. And that's where we got all the visuals and collected that for the release."
Reid: "'Nostalgia' for me, it in my head. Well, to me, perfectly in my head, I can see exactly the sound and the vision we wanted, which is driving through a desert at night. That to me is what ... I was in a black Dodge Charger. Going fast."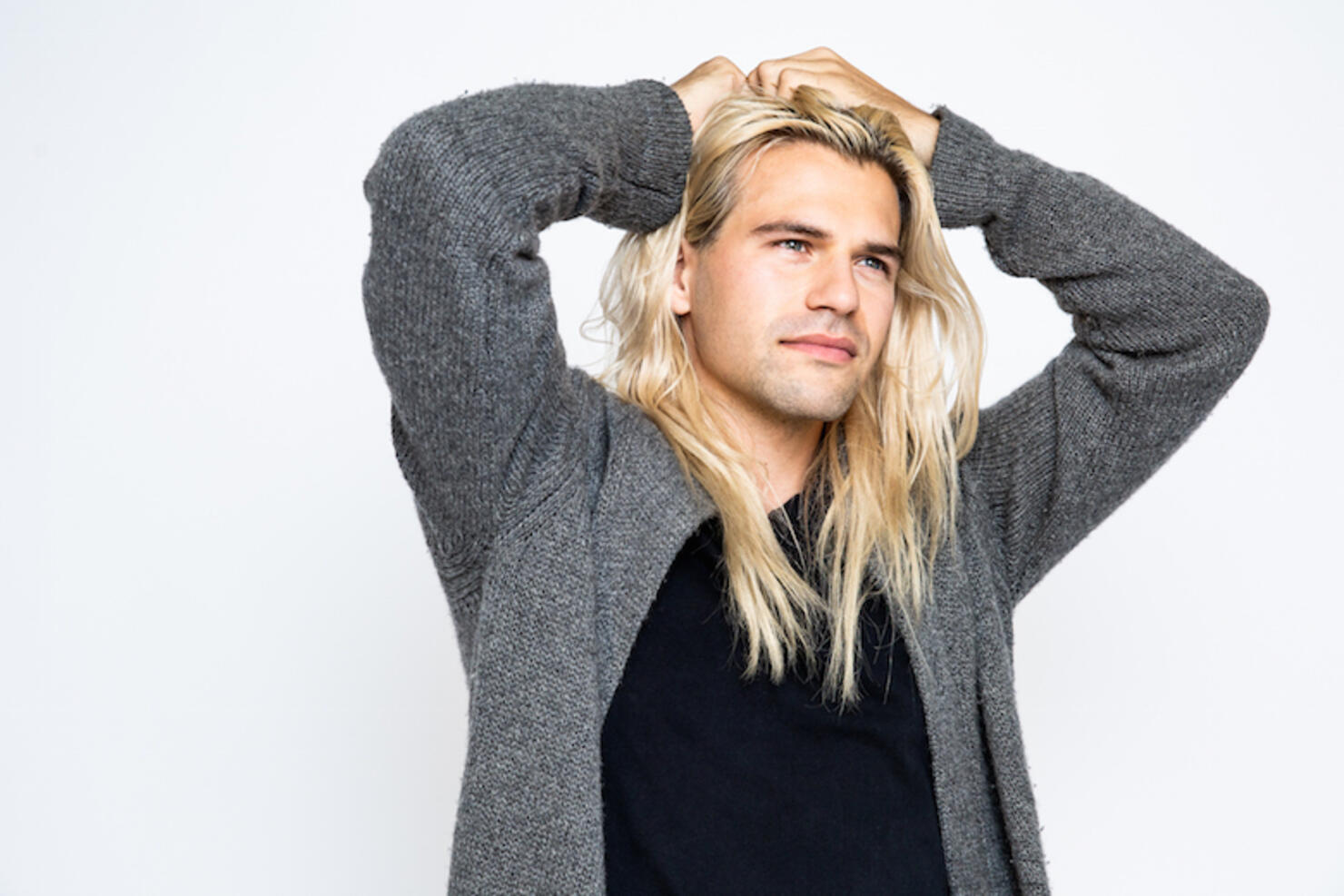 On what they want fans to know:
Kimberly: I think I few things that I want. Not only our fans, but the hearts that were out there trying to achieve and the ears that can't wait to wrap themselves around this music. I think one thing that's been the highest priority for the three of us, and is and should be for every artist, is authenticity. I think one of the things that we brought to country music was the beauty of honesty. A song like If 'I Die Young' was sort of this hopeless romantic view of all of what that song is about. But it sounded very different than anything that was out at that time. So, it was funny because it was the one song that sort of galvanized us from being an indie-rock trio to like, alright let's go build a country project around this song because it felt important. And um, that's the one thing that we've really tried to maintain, even at our time ... And country is speaking with that voice and where we are in the moment. And in fact was one of the reasons that we chose to deconstruct our business and the way that it was going because it became more about the business than real creative. It was very important for us to get those creative reins back and to build something beautiful. And it felt like the three of us and our perspective. I really feel like fans of the old music and fans, hopefully, of this new music will really appreciate that perspective."
On what's next:
Kimberly: We have a lot that we're doing right now. We are constantly in the studio working on new songs. So, I'd love to put out, you know, I don't know how many between now and the next little while."
Neil: "We've created an art house, also, around the band that we're doing a lot of the visuals ourselves, the merch, the design for all that. We sort of brought it all in house. So, it's really exciting to put our hands on everything that we're giving to the world. Songs are, of course, driving this thing and we're having a really great time in the studio. We feel really inspired at this moment."