Red Hot Chili Peppers Share First Photo From Inside the Studio
By Katrina Nattress
October 27, 2018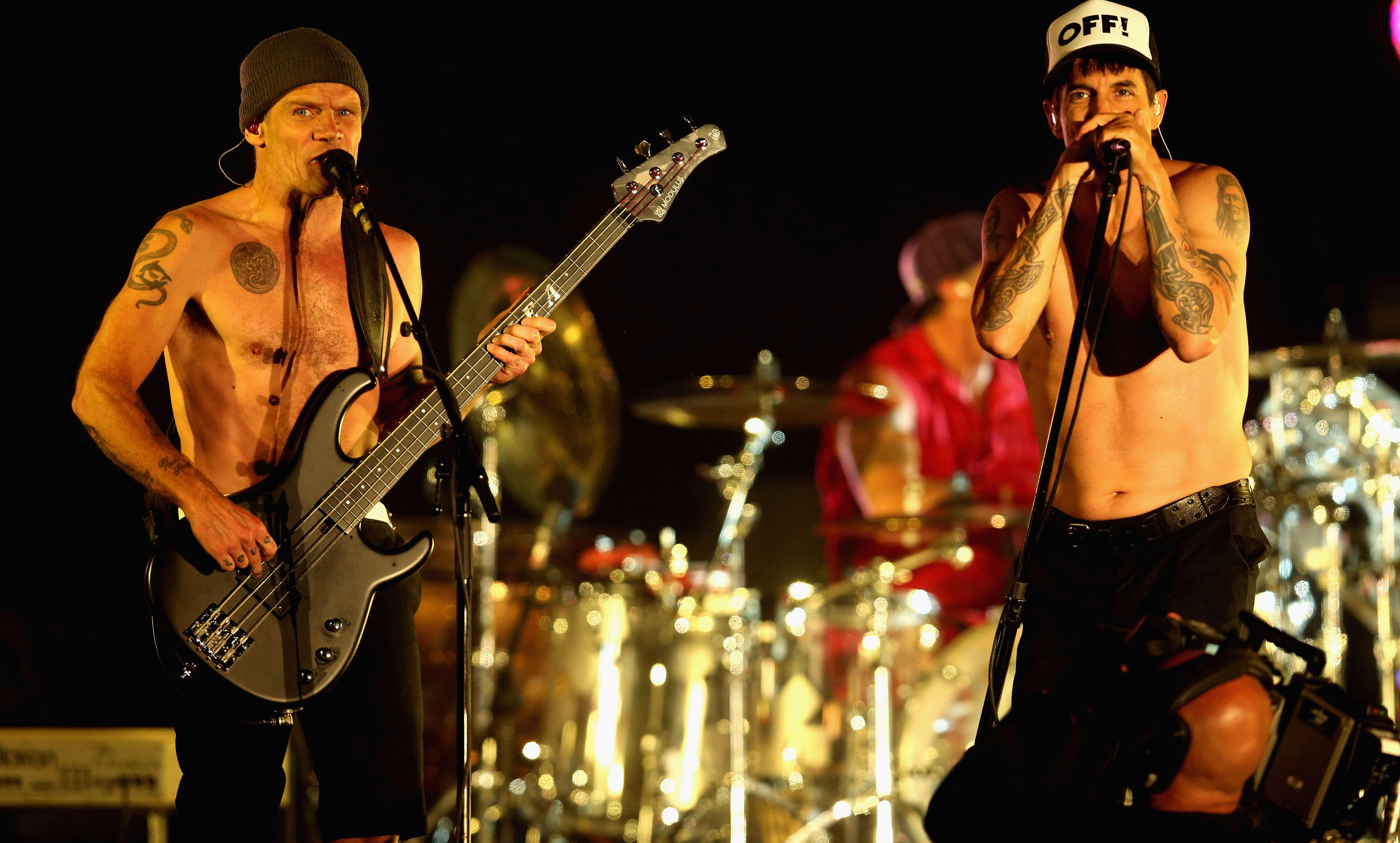 Last month, Anthony Kiedis revealed that the Red Hot Chili Peppers were gearing up to head back into the studio and recent Instagram posts from bassist Flea and drummer Chad Smith prove that the iconic band is indeed back to work.
Smith posted a photo of himself flipping off the camera while standing in the studio with the caption "This goes out too...", while Flea opted to document the outcome of a rather intense recording day: blistered and bandaged fingers.
"Rockin into some hard double stop s**t with the boyz today. Boom bap baaaam," the eccentric bassist wrote. "Yeah. Breathing good air and lettin rhythms fly into the California sky. Tearing those fingers up.Flocks of birds flyin by and all the vibrations gettin in their feathers fly high high."
Check out both posts below.
The new album will be RHCP's first since 2016's The Getaway. It'll mark the band's 12th studio album and third since the departure of guitarist John Frusciante, who left the group in 2009 to focus on his solo career. Guitarist Josh Klinghoffer took his place.
Though no details of the new album have been revealed yet, it's expected to come out sometime next year. Hopefully that means a tour will follow.
Photo: Getty Images
Chat About Red Hot Chili Peppers Share First Photo From Inside the Studio