Courtney Love and Melissa Auf der Maur Reunite to Perform Hole Songs
By Katrina Nattress
October 28, 2018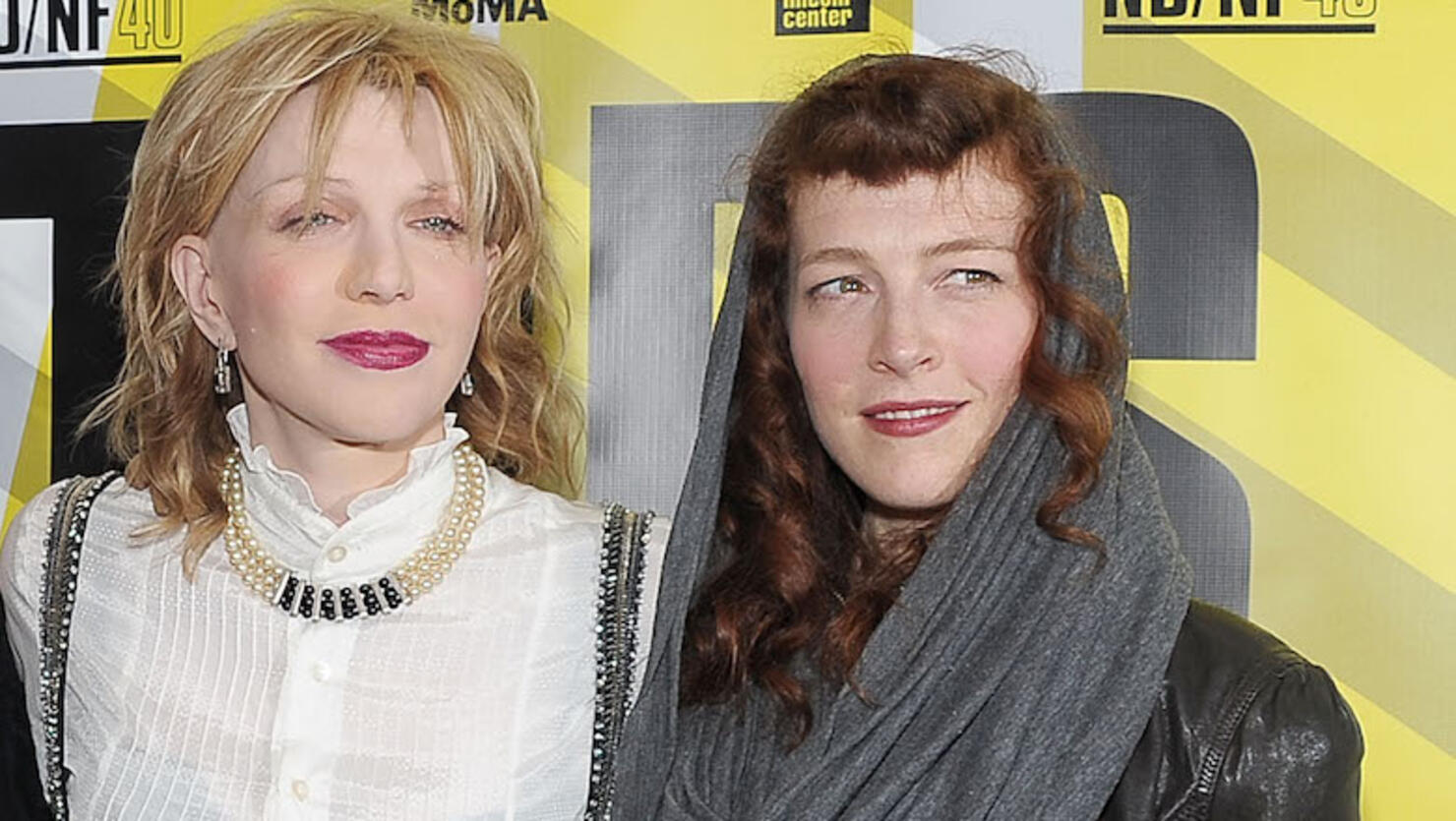 On Saturday (October 27), Courtney Love and Melissa Auf der Maur reunited to perform Hole songs together for the first time in six years.
Love was the guest of honor at a Pioneering People Basilica Benefit Tribute in Hudson, New York, and she and her former bassist played "Miss World," "Doll Parts" and "Softer Softest" with an all-star backing band consisting of members of The Hold Steady and Faith No More. The Rock Academy Rebel Girls also assisted the mini-concert.
Love and Auf der Maur last played together in 2012 at a documentary after party in New York.
Watch the former band mates perform "Softer Softest" with Faith No More's Roddy Bottum on piano below.
"Courtney's a pioneer," Auf der Maur said in a statement that accompanied the tribute's announcement. "Her legacy is vital to the voice of women in our culture. The passion she brings to her life and art fuels the long-fought battle for the empowerment of alternative voices as they take center stage at last! There's no one as punk and fearless as Courtney, and she deserves a creative bouquet of honoring. Her power onstage is a massive force to be reckoned with. She broke new ground, combining raw and powerful rock music and lyrics of a singular feminist perspective, with her escapades as a Hollywood actress. Her legacy cannot be erased or confused by sexist or fearful critics. We are really excited to honor her."
Love also recently performed Hole's iconic hit, "Celebrity Skin," with a 1500-piece band in Italy.
Photo: Getty Images