Halsey's Poison Ivy Halloween Costume Is Everything!
By Paris Close
October 28, 2018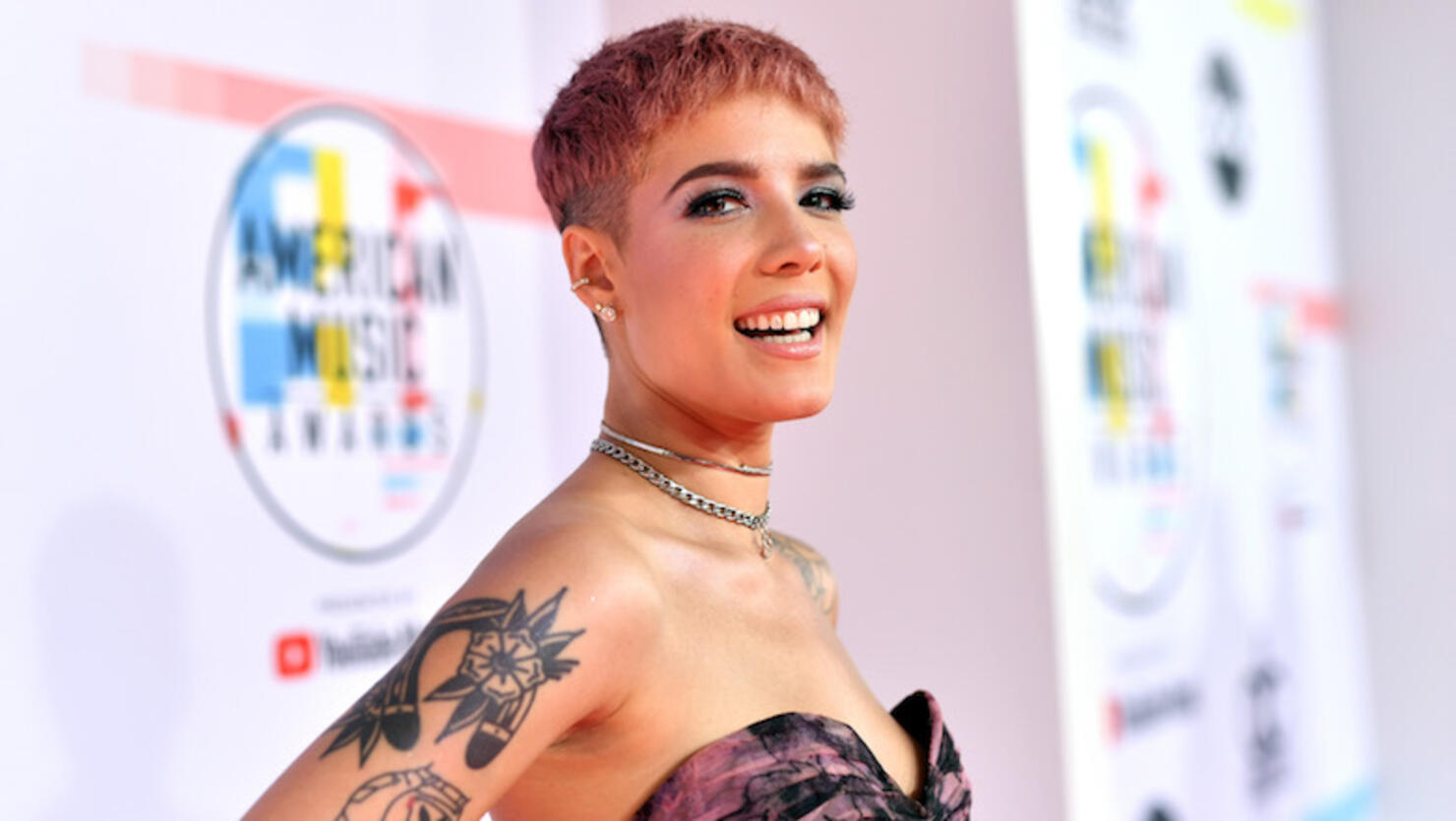 Halsey channeled a venomous villainess for her Halloween costume. The "Without Me" singer pulled out all the stops as Gotham's Poison Ivy for her annual Halloween shindig at The Majestic Downtown in Los Angeles Friday night (October 26).
This year's theme was all about Gotham City crooks, and the pop star arrived in style — draped in vines, wearing a leaf-made bikini, and topped her look off with a dusting of green glitter and a fiery red wig.
She could have easily given Uma Thurman's portrayal in Batman & Robin a run for her money. In fact, Halsey even re-enacted a scene from the 1997 film as she hit the stage to perform at her bash.
See some pics of Halsey as the botanical beauty below.
Other the famous guests to arrive in character were stars like Lauren Jauregui and Ty Dolla $ign, who went as Harley Quinn and The Joker.
Obviously absent — and probs not even invited — was the "Bad at Love" vocalist's ex-boyfriend, G-Eazy, who ironically enough, dressed as Two-Face for a separate Halloweeny occasion the next day. (Talk about a strange coincidence!)
She and the rapper broke up — for the second time — this year after reconciling a few months ago. They first called off their near-year-long romance back in July, only to reconcile a month after.
"It's over again for now," a source close to the former couple told PEOPLE exclusively. "He was partying over the weekend and girls were all over him. He didn't care who saw."
Photo: Getty Images