Jason Derulo Performs For Fans From Balcony Despite Cancelled Concert
By Paris Close
October 28, 2018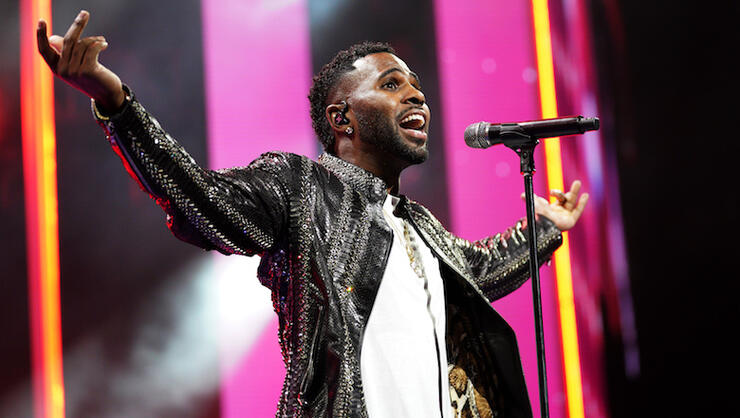 Jason Derulo still gave his Prague fans what they paid for despite having to call off a recent show.
The 29-year-old pop star, who is currently globetrotting for his "2 Sides World Tour," was slated to perform in the Czech Republic this week but his appearance was postponed at the last minute due to safety concerns.
It was a definite disappointment to the thousands who had apparently been waiting since 7 in the morning to see him perform.
Unwilling to allow his followers to go home without promised entertainment, however, the "Other Side" artist decided to grab a megaphone and put on a live showcase of a different kind and from an unusual view: the venue's balcony.
"This is such a moment for me. I'm so grateful. From the bottom of my heart, thank you. We gonna sing that negativity away right here, right now," Derulo told the crowd, after engaging the audience to sing his hit single, "Marry Me."
The "Wiggle" performer later addressed the situation on Instagram the next day, writing, "The venue was declared unsafe last night so I performed outside on the balcony. Tho we'll reschedule a proper date I couldn't leave my family empty handed. The love and fellowship we shared last night will be forever tattooed on my heart."
Although the night seemed to end sweetly for Derulo's fans, TMZ has reported the venue is now taking legal recourse over the cancellation.
Watch a few moments from the night below.
Chat About Jason Derulo Performs For Fans From Balcony Despite Cancelled Concert