Axl Rose Sends Mail-in Ballot, Tells Fans to "Vote Blue"
By Andrew Magnotta
October 29, 2018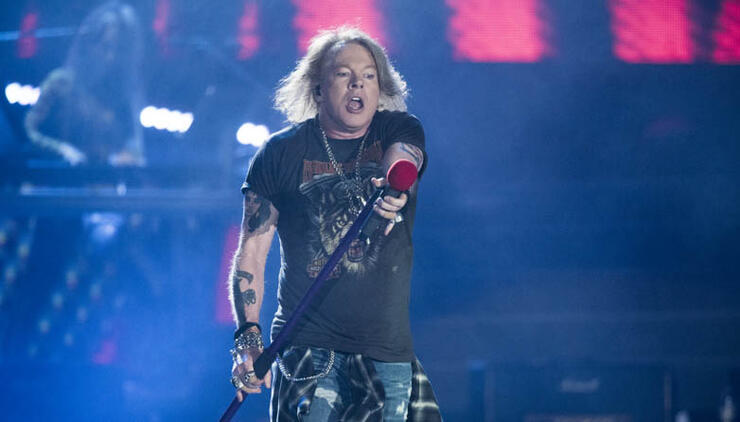 Since Axl Rose will be on the road with Guns N' Roses for the final leg of the band's Not in This Lifetime world tour, the front man did his civic duty and voted by mail-in ballot.
Rose shared a photo via Twitter Sunday of an envelope presumably containing his ballot.
In it, the outspoken singer left little doubt (as if any remained) about which candidates were getting his support this November.
"Vote Blue... Bitches!!" he wrote in the Tweet, accompanying the photo.
The fact that Rose would be hoping for a "blue wave" of democrats beating out republican opponents for seats in Congress is not a surprise.
The Rock and Roll Hall of Famer has been sharply critical of Donald Trump since before the 2016 election.
But since Trump took office, Rose's Twitter feed has mostly consisted of thanks to audiences who have supported GNR's record-breaking tour and Tweets critical of Trump and republican lawmakers.
Get the rest of GNR's tour dates here.
Photo: Getty Images
Chat About Axl Rose Sends Mail-in Ballot, Tells Fans to "Vote Blue"