Camila Cabello Shares Her Excitement Over Next Era, Writing New Album
By Paris Close
October 29, 2018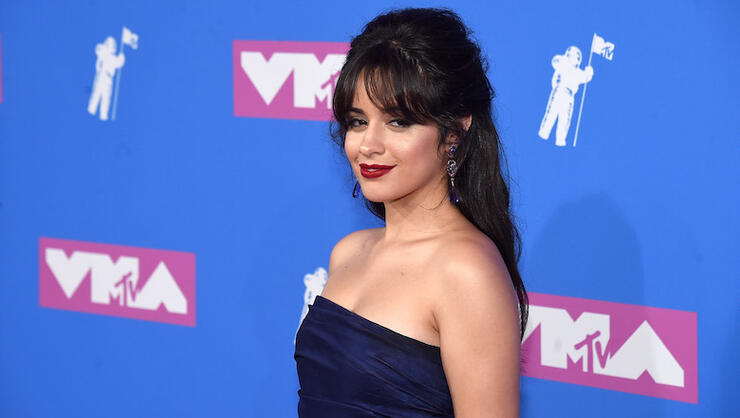 Camila Cabello is looking forward to working on her second album. In a heartfelt Instagram post written on Sunday (October 28), the pop star expressed her excitement about taking some much-deserved time off from touring to see her loved ones and finally put her pen and pad to work on her follow-up record.
"Touring around these last 6 years has been the most magical chapter of my life. The 10 year old in me is still running around with her arms in the air screaming at everything that's happened. Singing for thousands of you beautiful people, getting to know you and talk to you, seeing the world," Cabello started her message.
The 21-year-old went on to say she's excited to spend the holidays ahead with family and relish childhood pastimes, like "Movies with my family. My dad's tacos. Waking up in the middle of the night and getting cereal from the refrigerator. Sleepovers with my little sister. Talking to my grandparents about their life."
She then revealed her aims to start writing her next LP in the interim: "I don't have words to express how excited I am about things coming up next year, and imagining this next chapter and writing this next album … Here's to the next era, for all of us!!!"
The former Fifth Harmony member has had one heck of a year. Her eponymous debut album soared on the charts upon its release in January, spawning critically acclaimed jams like "Havana" and "Never Be the Same." Camila would also earn the songstress several honors including three iHeartRadio Much Music Video Awards and an honor at the 2018 iHeartRadio Music Awards.
Additionally, Cabello will be performing during the 2018 iHeartRadio Jingle Ball Tour.
Chat About Camila Cabello Shares Her Excitement Over Next Era, Writing New Album