Cardi B Lashes Out At Nicki Minaj In Scathing 11-Part Video Message
By Hayden Brooks
October 30, 2018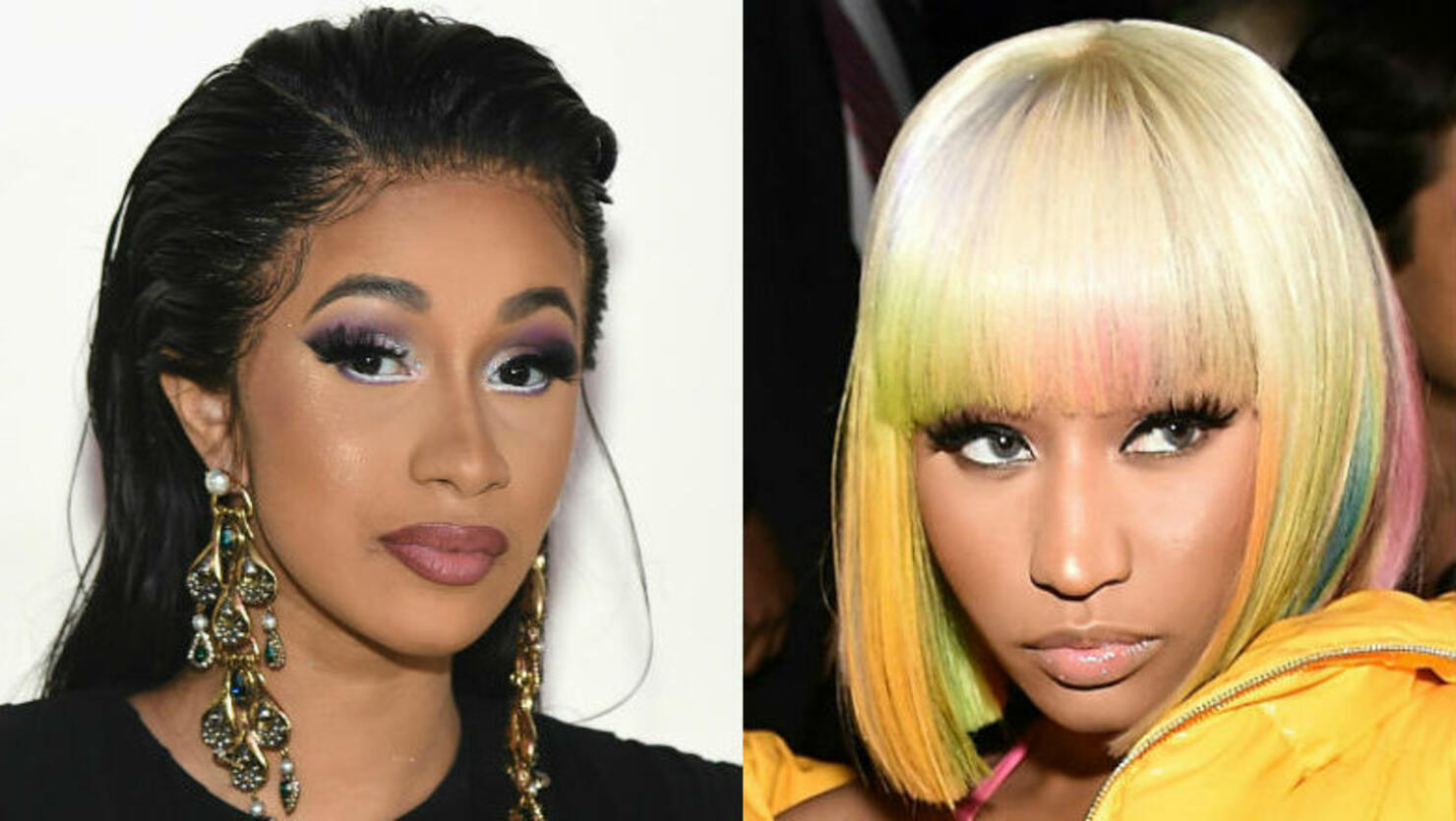 Nicki Minaj and Cardi B's rap feud is turning into a never-ending battle, especially after the latter's series of clapbacks at the Young Money MC.
On Monday night (October 29), Bardi took to Instagram Story to hit back at Minaj, who went off (yet again) on her rap nemesis on her recent episode of Queen Radio. Now, there's a ton to unpack, but this round seemingly stemmed from Minaj's revelations about the shoe-throwing fight between the two at NYFW. "Rah [Ali, Nicki's friend] beat Cardi's a** really bad. Rah beat [Cardi] so bad that I was mad at Rah... Rah didn't like her attitude the way she came at me," she claimed. "Rah, punched her like 8, 9, 10 times — I'm talking about the hardest punches you ever heard in your life. . . .Anybody that wanna pull up the surveillance footage, I will give you $100,000. Anybody that says that didn't happen. I would never come up here and lie... I don't wanna put the footage out but..."
Bardi didn't take well to the revelations, or at least the way Minaj remembers them, so she unleashed a no-holds-back 11-part video message on Instagram. "You lie so much you can't keep up with your f**kin' lies," she said. "First you say you've got the footage, but then you say you wanna pay somebody $100,000 if they give you the footage? Yo, make sense when you're talking!"
She also addressed the claims about the whole "Motorsport" debacle, payola rumors, Minaj "barking at [her] managers" for giving Cardi a featured spot on G-Eazy's "No Limit" and more. It's a lengthy watch, but entirely worth the viewing if you've been following along to this rap beef. "I'm tired of talking about it too," Cardi said in response to Nicki claiming she was also tired of the talk. "I'm tired of the f**king whole internet sh*t. I'm tired of the interview sh*t. If you really wanna talk about it, you know where to link me. ... We can talk about it, or we can fight it out. I'm with whatever."
Scroll on below if you want to see just some of the clips, or head over to Cardi's Instagram account to view them in full.
** The following videos contain explicit language. **