Carly Rae Jepsen Is Reportedly Dropping A New Song This Week
By Paris Close
October 29, 2018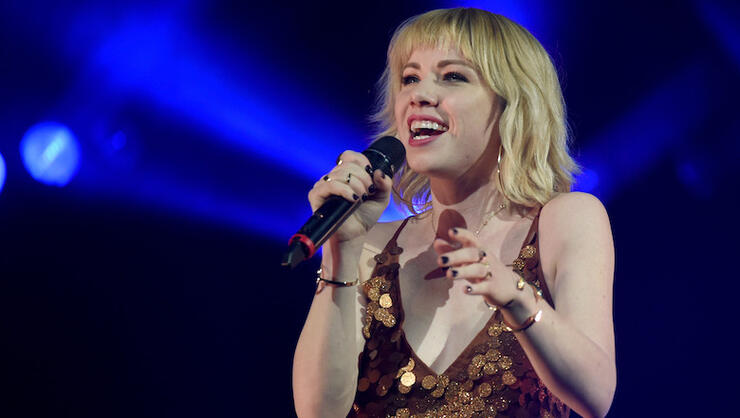 UPDATE: On Tuesday (October 30), Jepsen seemed to confirm the song as her upcoming single when she tweeted the phrase "party for one" along with an image of what looks to be a promo shot for the track. (Scroll to the bottom to see it for yourself!)

Is Carly Rae Jepsen's new era coming this week? The Internet has given us reason to believe it's happening!
The dance-pop queen is rumored to make her comeback with a brand-new song titled "Party for One," according to go-to pop culture Twitter account, PopCrave. The Canadian singer has yet to confirm these details herself, nor has she given any indication — via an announcement or social media — that she's dropping a record on the aforementioned date.
However, previous articles and Reddit theories suggest otherwise. According to celebrity gossip blog, ohnotheydidnt, a user from ATRL — an internet forum that discusses pop culture — affirmed the song would, in fact, become Jepsen's long-awaited first taste of her upcoming fourth album.
A Reddit post with the reported lyrics to the song suggests Charli XCX is featured on the unofficial track, whispered to drop this Friday (November 2).
Per the article, published Friday (October 26), "Party for One" is described to be "midtempo in verse but gets faster in chorus" and "not as catchy as her previous leads, but she's shifted sounds and this song has more of a darker/moodier tone to it, especially in the production." The story also makes reference to a previous, since-deleted tweet hinting at Jepsen's return to music days before.
See the cover artwork for Jepsen's reported new single below.
The "Call Me Maybe" star's last offering, the '80s-inflected Emotion, dropped in August 2015. She followed its release with an eight-song companion EP with Emotion: Side B in 2016, bringing forth her power pop and theatrical hit "Cut to the Feeling."
She's been quietly laying low since finished her opening act gig on Katy Perry's "Witness: The Tour" back in February. Considering the time that's passed, it's only right she hit us with another bop.
Chat About Carly Rae Jepsen Is Reportedly Dropping A New Song This Week