Jermaine Dupri Is Not Here For Super Bowl LIII Boycotts
By Peyton Blakemore
October 29, 2018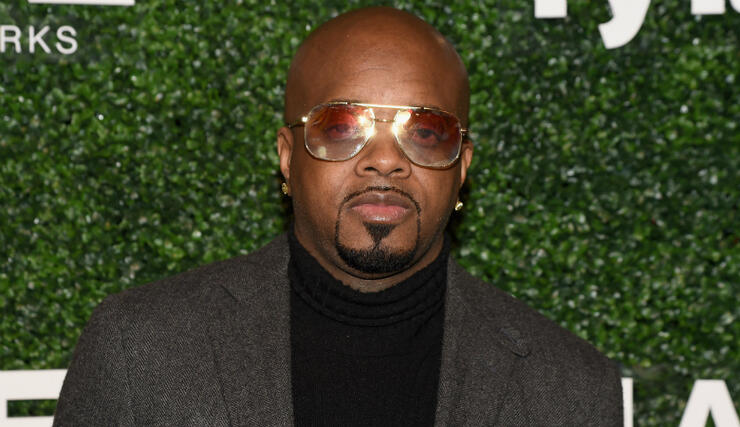 Jermaine Dupri is not down with the Super Bowl LIII boycotts.
While chatting with TMZ, the legendary music producer said he feels artists should "use their platform, say what they gotta say. Let it be heard. To me the more you talk about it the more changes — more than boycotts," he said before slamming the form of protest. "Boycotts and marches don't seem like they work to me, I'm sorry. I think they should send a message while they're onstage, take advantage of your platform."
While Jermaine somewhat backtracked on his statements, saying, "taking advantage of your platform [can be not doing] the Super Bowl as well," he then seemed to shade the "many" people in the music industry who have decided to protest the biggest night in American sports. "But it seems really interesting that [in the music industry] so many people will boycott something one year and then the next year they're buddy-buddy with the thing that they boycotted," Jermaine said. "The more people speak on it, the more they talk about it, then the more people feel like it's something they have to address. I feel like people ignore boycotts."
To note, the Super Bowl LIII committee recently named Jermaine as the music producer for the week's worth of free events leading up to Super Bowl LIII, which will be held in February in Atlanta.
Jermaine's thoughts on Super Bowl LIII boycotts came weeks after Us Weekly reported that Rihanna declined an offer to headline the Super Bowl LIII Halftime Show because she "supports Colin Kaepernick." As previously reported, Colin was the first NFL player to kneel during the national anthem in protest of police brutality and racial injustice. The former San Francisco 49er quarterback, who was allegedly blackballed by the football league since his spearheading of the kneeling movement, is currently pursuing an ongoing collusion case against the NFL and its owners, claiming that the league's owners worked together to keep him out of the NFL because of his social activism. Back in May, the NFL enacted a rule (that has since been tabled) that would fine players and/or teams for protesting the national anthem.
"The NFL and CBS really wanted Rihanna to be next year's performer in Atlanta," said an insider. "They offered it to her, but she said no because of the kneeling controversy. She doesn't agree with the NFL's stance." A source also told Entertainment Tonight, "The offer and exposure would have been great for Rihanna as she's planning a new album and tour but she stuck to what's right in her eyes."
The Super Bowl LIII Halftime Show gig was reportedly given to Maroon 5. An insider told Us Weekly last month, "The offer has been extended [to Maroon 5] and they've pretty much accepted." It was later reported that Cardi B, who collaborated on their latest hit "Girls Like You," was on the short list of special guests for the group's Super Bowl Halftime set.
Photo: Getty Images
Chat About Jermaine Dupri Is Not Here For Super Bowl LIII Boycotts