Kanye West Designs Shirts Urging Black Voters To Leave Democratic Party
By James Dinh
October 29, 2018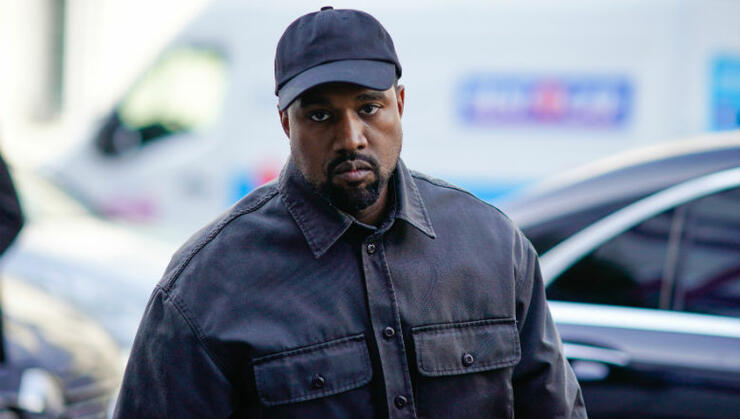 Kanye West has taken his political stance to the next level by designing a line of apparel for the Blexit campaign, which is encouraging African-American votes to leave the Democratic party.
'Ye's collection debuted on Saturday (October 27) at the Turning Point USA's Young Black Leadership Summit in Washington D.C. In case you haven't picked up on it yet, Blexit's name is a play off of the term used for Britan's exit from the European Union. "Blexit is a renaissance, and I am blessed to say that this logo, these colors, were created by my dear friend and fellow superhero Kanye West," Turning Point USA communications director Candace Owens told Page Six.
While West didn't attend the event, Owens said that the rapper "has taken one of the boldest steps in America to open a conversation we have needed to have." The t-shirt line comes in orange, teal and a muted lavender with the group's motto, "We free," or the word "Blexit."
Owens also revealed that there will be a Blexit tour to accompany the campaign with stops in Chicago and Philadelphia beginning in 2019. "The Blexit movement will spend 2019 holding rallies in every major city in America that the Democrats have destroyed," he continued. This marks yet another political move for West, who took to the Oval Office earlier this month alongside Kim Kardashian. Back in April, West famously tweeted, "the mob can't make me not love him."
Chat About Kanye West Designs Shirts Urging Black Voters To Leave Democratic Party