The 1975's Matty Healy Discusses Apologizing to His Mom About His Addiction
By Katrina Nattress
October 29, 2018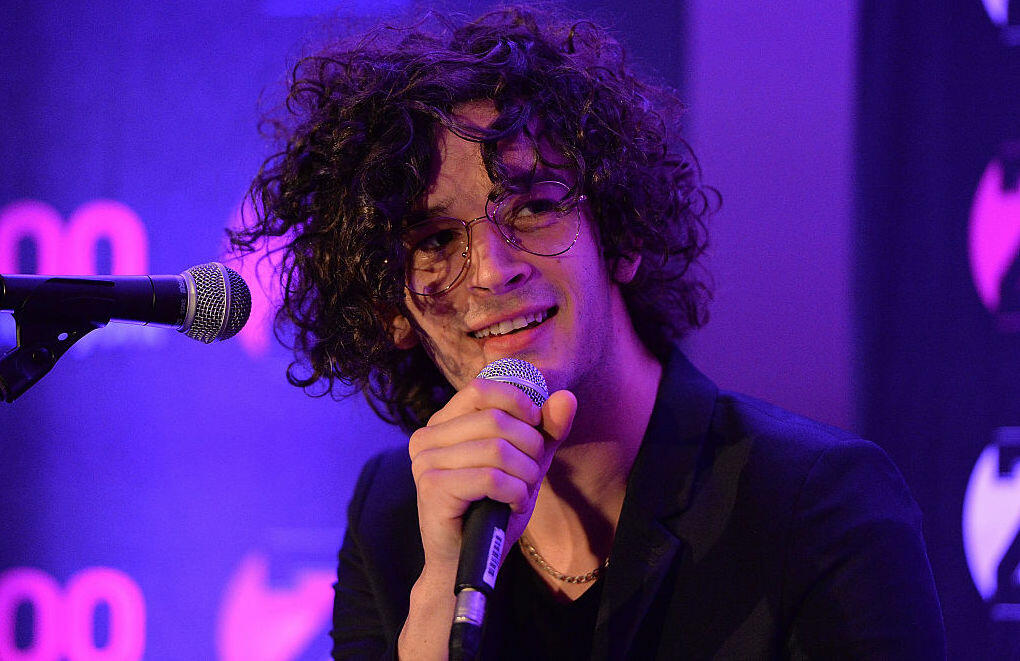 Over the past few months The 1975's Matty Healy has become increasing candid about his struggles with drug addiction, and during a recent interview with Q Magazine, the singer discussed apologizing to his mother for his heroin use.
"I just want to apologise to my mum," he said. "You can't be a parent and have that kind of thing [his drug addiction] out there and not think, 'Well, why didn't I…' You think it's your fault, d'you know what I mean? When it's completely not."
The 29-year-old singer checked himself into a rehab center in Barbados last October to detox and begin his road to recovery.
"You have to go to rehab because when you're not on drugs, the only thing you can think about is getting the drugs," he said before adding that smoking heroin made him "a worse writer, person, friend, partner [and] son."
The 1975 are gearing up to release A Brief Inquiry Into Online Relationships, and many of the songs reference drug use — Healy considers "It's Not Living (If It's Not With You" "the big heroin one" — but he's made it clear he doesn't want to romanticize addiction.
"I don't want to fetishize it, because it's really dull and it's really dangerous," he explained to Billboard over the summer. "The thought of being to a young person what people like [William S.] Burroughs were to me when I was a teenager makes me feel ill. … I still risked it."
A Brief Inquiry is slated for a November 30th release, and then the band embarks on a North American tour.
Photo: Getty Images
Chat About The 1975's Matty Healy Discusses Apologizing to His Mom About His Addiction