25 Halloween Songs You Won't Find On Your Parents' Playlist
By Rose Wythe
October 21, 2021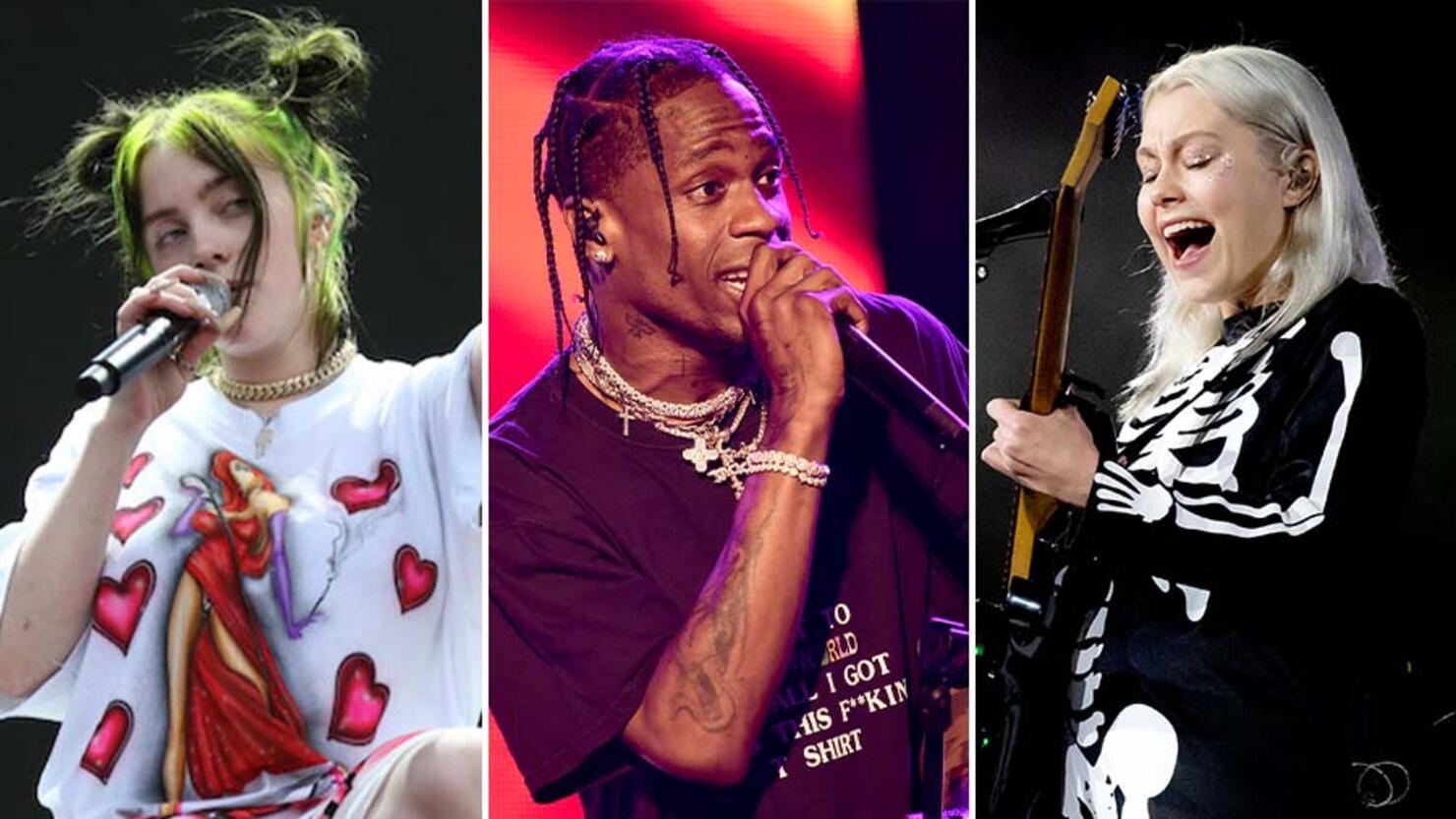 Let's be real: You're probably going to want some background music while you stuff your face with candy come Oct. 31. Because there is nothing better than unwrapping your fifth Reese's Peanut Butter Cup and simultaneously rockin' out, enjoy these modern Halloween-themed songs below. (No "Monster Mash" allowed.)
Halloween is right around the corner, and iHeartRadio has plenty of radio stations to celebrate Spooky Season. From classic Halloween songs to spine-chilling ghost stories, iHeartRadio has plenty of treats for its listeners, and even a few tricks. Halloween Radio takes listeners through a variety of Halloween singles and fun and scary hits. Ghost Stories Radio finds iHeartRadio going through some of its favorite tales and horror stories to get listeners in a spooky mood. Aaron Mahnke's 13 Days of Halloween takes listener's through Hawthorne Manner. With 3D audio, listeners are advised to wear headphones as they immerse themselves in this season that explores the Sea.
1. "bury a friend" - Billie Eilish
The singer's haunting voice sends chills down our spine in this track written in the perspective of a monster under her bed, which ends up being Eilish herself.
2. "Ghostbusters" - WALK THE MOON
For the remake of the movie, WALK THE MOON re-created the classic Ghostbusters theme song.
3. "Pa Pa Power" - Dead Man's Bones
Hey girl, did you know Ryan Gosling is in a band? Check out Dead Man's Bones! Ryan sings and plays piano in this spooky song.
4. "Little Fang" - Avey Tare's Slasher Flicks
Animal Collective's Avey Tare created a fun horror band called Slasher Flicks. His leading single is actually a song about his cat, Little Fang.
5. "Howlin' For You" - The Black Keys
Here's a solid modern Halloween rock n' roll track by The Black Keys — 'cause baby they're howlin' for you.
6. "Perhaps Vampires Is A Bit Strong But…" - Arctic Monkeys
This Arctic Monkeys song might actually be about lack of hometown support for the band… but let's not let that little fact take away from the spirit of the holiday. 
Find your favorite cannibal (one in costume!) and take a bite of their heart tonight. Neon Trees are sure to build up your Halloween playlist.
8. "Heads Will Roll" - Yeah Yeah Yeahs
We think Karen O. just wants you to metaphorically dance until your head falls off. She does a pretty good job communicating that in this indie dance song.
9. "Ghost" - Mystery Skulls
Formerly of The Secret Handshake, Luis Dubuc has changed his sound to compliment the EDM pop scene. Be sure to check out the Scooby Doo-like horror music video for "Ghost" too!
10. "Monster" - Kanye West, Jay Z, Rick Ross, Nicki Minaj, Bon Iver
This one's NSAP: Not Safe Around Parents. Kanye West, Jay Z, Rick Ross, Nicki Minaj, and Bon Iver (oh hey, 2012 Grammys) are all on this track… need we say more?
Moral of the story in this song? If you tell Kesha she's pretty… she might put your liver on her platter. Tread lightly. 
12. "Tear You Apart" - She Wants Revenge
"Tear You Apart" climbed the charts for a second time after appearing in American Horror Story: Hotel. If you're a movie buff too, check out She Wants Revenge's accompanying music video directed by Joaquin Phoenix.
13. "Total Zombie" - Day Wave
Definitely the newest artist on this list, Day Wave has been building momentum with a shoegaze revival. This dreamy pop song will make your head feel like a zombie's.
14. "goosebumps" - Travis Scott featuring Kendrick Lamar
This collaboration between Travis Scott and Kendrick Lamar has an eerie sound to it that is fitting for a Halloween bash.
15. "There Will Be Blood" - Kim Petras
Kim Petras sings about your demise on this spooky dance track off of her Halloween-themed Turn Off The Light mixtape.
16. "True Blood" - Justin Timberlake
To wrap up your party, you have to bring in JT. His "True Blood" dance anthem is the perfect Halloween party closer.
17. "I Put a Spell On You" - She & Him
"I Put a Spell On You" is the perfect slow dance to wrap your evening for your friends who just won't quit. Try this cover version by Zooey Deschanel.
18. "Look What You Made Me Do" - Taylor Swift
With an ominous beat and Taylor dressed as a literal zombie in the track's music video, this song definitely makes the cut.
19. "Sweet But Psycho" - Ava Max
The scream at the start of the track will definitely add to the spooky vibe.
20. "Monsters" - All Time Low (ft. blackbear)
If you need more songs about monsters, but don't want the classic hit, this single from All Time Low and blackbear should do the trick.
21. "Toxic" - Britney Spears
This iconic song filled with icy vocals, heavy synths, and creepy sounds will surely set the spooky mood.
22. "Disturbia" - Rihanna
This chilling bop was released the same year as the American thriller, "Disturbia," coincidence much?
The perfect song to howl along to during a full moon!
24. "Halloween" - Phoebe Bridgers
The title says it all. This haunting, yet melancholy, melody is the kind you want to listen to on the way to a haunted house.
25. "Psycho Killer" - Talking Heads
If you're a fan of horror you'll love this classic! Although it's an upbeat tune, the lyrics represent the thoughts of a serial killer.