Lauren Jauregui Details Her Inspiring Studio Moment With 'Idol' Alicia Keys
By James Dinh
October 30, 2018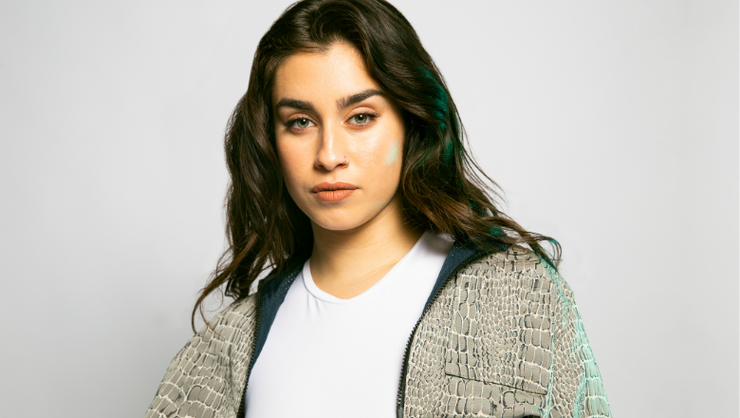 Back in 2012, a teenage Lauren Jauregui took to Greensboro, North Carolina to audition for the second Stateside season of The X Factor and just like that, her life was no longer the same.
During the audition, the then-16-year-old brought the soul of Alicia Keys' piano ballad, "If I Ain't Got You," to her performance and it worked in her favor, advancing her to the next round of the competition. She'd go on to pair with four other aspiring female singers — Chapter 1 in the story of Fifth Harmony — and eventually earn the title as part of the biggest-selling girl group of her generation. Fast forward six years later and the Cuban singer is in a completely different place. She's an open member and ally to the LGBTQ+ community. She's found romance with Ty Dolla $ign. And, more recently, she accepted the rapper's offer to sit in on his studio session with none other than Ms. Keys, a bonafide full circle moment for the 22-year-old.
Prior to the release of her debut solo single, "Expectations," Jauregui took to iHeartRadio HQ in New York City to talk about her personal growth, the backstory to writing the mid-tempo single and how sitting in that studio session with Ty and Keys prompted a "life-changing" moment for the star.
You've been working on a lot of new music. Why did you choose "Expectations" to lead your project?
I had written "Expectations" before I went on tour with Halsey [in] South America. It was one of the three songs of the five or six that I had written at that point because I had just started writing in May. It was one of the three that I premiered to the fans and it was the one that resonated the most I believe. By the end of the song, they were singing the words and the live performance of it got over one million views on YouTube already. I just felt the resonance with the lyrics and with the emotion of the song, so I just wanted to give that first. I feel that it's a perfect encompassing of the world that I'm about to give for sure.
Both the narrative and the mood — You get it right off the bat.
You know what's up. You know what's going on. You know I'm upset.
Talk to me about writing this one.
Writing it was really organic. I wrote it really quickly actually. I wrote it with Kid Harpoon. He's an incredible producer from London and he was working out of LA. We were just vibing. It all came together so organically and I was feeling a type of way about something that happened to me the night before that was completely out of line and out of pocket on my end. I had lingering feelings because I'm a very emotional person.
I just wrote out my feelings and this is what it amounted to. It really resonated with me and feelings that I have when I'm going through stuff. I think we can all relate to having expectations, especially in relationships about the way your partner's supposed to act for you. That usually leads to disappointment because you shouldn't expect anyone to act any kind of way except yourself and have expectations for your own behavior. It's about self-analyzing more than anything, which is what I realized after I wrote the song. After I wrote the song I was like, "Oh my God, I was batsh*t. Let me call and apologize for being so crazy."
You got a good song out of it though.
I got a good song out of it, so thank you, baby.
It's the first taste of the new album. What can we expect from Lauren (as a solo artist) as you go into this new era?
You can expect my soul. Definitely all the songs that I have written have come from a very genuine place in my heart, so that's definitely one expectation you can have. Also, just duality, like multi-dimensionality. I'm very much exploring all kinds of different parts of myself and allowing that to be whatever I need it to be. Whenever I hear sounds or create sounds to write to, I definitely come from a place of authenticity. I think that's really all I can give. You're going to get all the different parts of me.
You had mentioned that it took a little bit for you to find your voice, especially with songwriting. How did you go about that process?
I was always a writer. I always wrote in my notes and in my notebooks — more poems and stories and thoughts. I think I just had aversion to try music because I was so nervous that I wouldn't be good enough at it because there's so many amazing artists out there, first of all, that I'm so inspired by. And second, it's just a really scary world of comparison on social media and now in the critic department. It's hard to want to begin a narrative from your soul when someone could really tear it down.
I was just a little nervous about that but the more that I sat down and forced myself to do it and allowed myself to absorb the greatness that was around me to learn from them and learn from all the different experiences that I was going through, I think it just got me to a place creatively where I was feeling authentic and feeling motivated to just tell my story and that just be what mattered instead of what would people would think. [It was] more so just me making sure that I purge my soul of my art.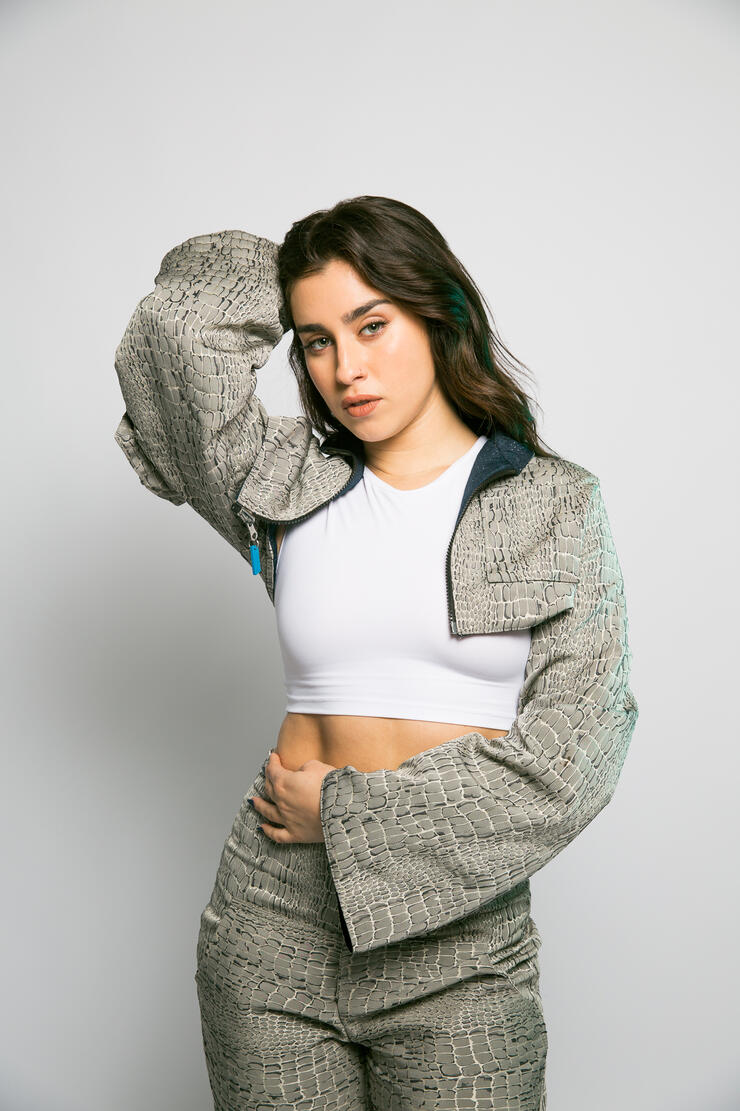 I think it makes sense though because even back to the X Factor days, it was critique after critique.
It started when I was 16, which is a really vulnerable time and when you're really trying to discover yourself and doing the trial and error process in college of who you are and who you're not. I was doing that in front of a camera around a lot of comparisons. That was a little difficult to get a footing of who I really was or who I really wanted to be when I had an image that I had to succumb to regardless of whether I wanted to be something or not. Once the group ended, that all shifted in a really dramatic way to a point where I just felt so motivated and inspired and like the blockage on my creativity just left. It disappeared.
You used it to your advantage.
Yeah, I did. I definitely used it to my advantage and just used the opportunity to believe in myself and to just delve into whatever it was that I was feeling.
You must feel proud that your career has come full circle!
Yeah, I am. I'm really proud of myself honestly, with my growth this year. I'm working on the discipline but I've definitely gotten much better at holding myself accountable and making sure that I'm doing what I need to do for myself instead of worrying about what it would mean to anyone else.
What type of creatives and collaborators helped you get to that space?
I've met a lot of different creatives and songwriters along the way. I think someone who helped me a lot and believing in my art, was my boyfriend — Ty Dolla $ign. I would tell him my insecurity of writing songs and he'd just be like, "No, you're a musician. Go do it. Do it before you knock yourself." He definitely drove me a lot and he let me sit in on a couple of his sessions with someone who is a huge icon to me and watching her and her vulnerability and her writing process really inspired me a lot to accept that art is a vulnerable process.
You're going to go through parts of it where the song isn't that great or you throw out a line that isn't the best line you could have possibly thrown out but that doesn't diminish the fact that you can get to a good line. I was just so scared of failure and so scared of looking stupid that I didn't even allow myself to try but she really changed that a lot.
Who did you say it was?
Oh, it was Alicia Keys. I met with her. That was just magical and that was a Ty session, but again, he just invited me to it and allowed me to be present in that space. That's why I contribute a lot of me coming out of my shell to him because he definitely pushed me and watching his work ethic, which is incredible, like all day every day working, really inspired me to just go in and go hard. It's really brought me to a place where I'm creating what I want from my heart and it's a nice process.
What did you learn from Alicia? She's been in the game for so long. She's a pianist. She's a songwriter.
She's incredible. Again, she's one of my top five artists just because she's such a vulnerable and dope musician. She's always very authentic and giving light to her story and to her struggles and just that of other peoples. I'm just a firm believer in artistry and to that degree.
Watching her in her process and making a song from scratch and starting out with chords that we didn't necessarily like and then reverting to another place and her throwing out lyrics or singing something that wasn't exactly perfect the first time it came out of her mouth. Just watching her and her vulnerability of making a song was so incredibly inspiring and life-changing for me because I was able to see my idol, in the workings of. That just made me realize, "Oh, we all have the start somewhere." We all have to start in this place of "It's not that great" to get it to a point where it is great because if you don't start, you're never going to finish.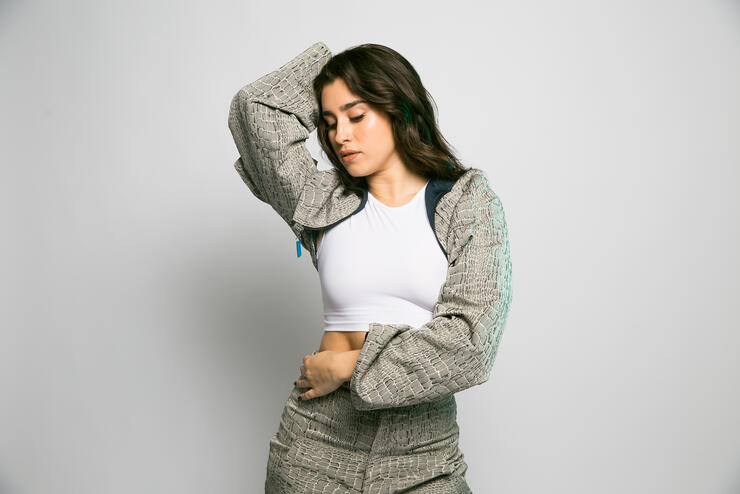 Photo: Rachel Kaplan for iHeartRadio
Chat About Lauren Jauregui Details Her Inspiring Studio Moment With 'Idol' Alicia Keys