Turns Out Beastie Boys' 'Sabotage' Is About Their Engineer Being a Nag
By Katrina Nattress
October 31, 2018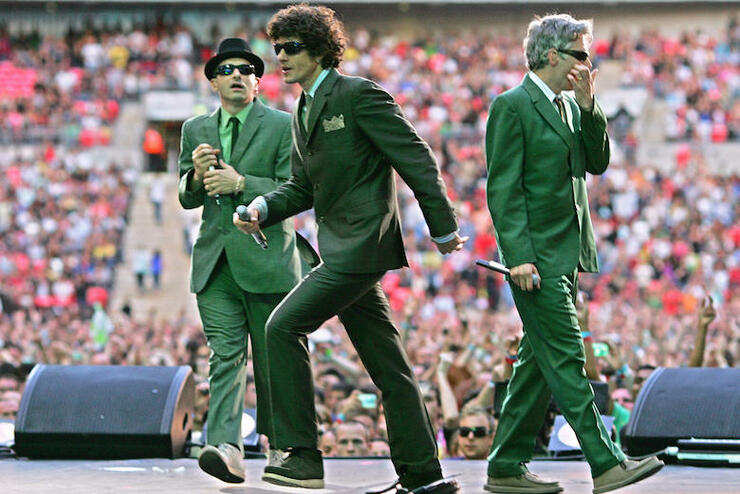 Adam Horovitz and Michael Diamond's memoir Beastie Boys Book came out on Tuesday (October 30), and to celebrate Rolling Stone shared an excerpt from the upcoming audio book version. In the chapter, Saturday Night Live alum Tim Meadows narrates both Horovitz and Diamond's perspectives on the origin of the group's iconic anti-authority anthem, "Sabotage," only apparently the authority they were giving the finger to was their audio engineer and good friend Mario Caldato Jr.
As the story goes, while the trio was recording Ill Communication, Caldato Jr. was getting frustrated with them for their inability to make decisions.
"We were totally indecisive about what, when, why and how to complete songs. Mario was getting frustrated," Meadows says in the clip. "That's a really calm way of saying that he would blow a fuse and get pissed off at us and scream that we just needed to finish something, anything, a song. He would push awful instrumental tracks we made just to have something moving toward completion."
"Sabotage" was the last completed track on the album, and it went through many iterations before Horovitz settled on his screamed approach, mostly just to mess with the tech. "I decided it would be funny to write a song about how Mario was holding us all down, how he was trying to mess it all up, sabotaging our great works of art."
Listen to the full audio clip here.
Photo: Getty Images