Anna Faris & Chris Pratt Trick-Or-Trick With Son & New Significant Others
By Hayden Brooks
November 1, 2018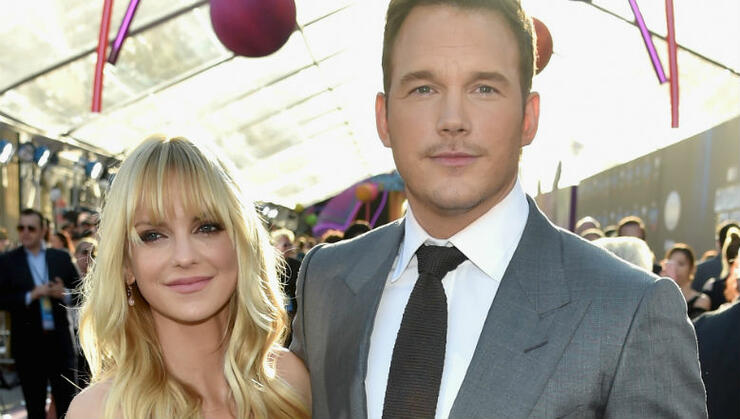 Chris Pratt and Anna Faris have proved they you can move past broken romance and mend a friendship, especially when children are involved. Take a look at the pair's recent trick-or-treat outing, where the former power couple was joined by their 6-year-old son, Jack ... and their new significant others.
On Wednesday (October 31), the newly-divorced couple, their son Jack, as well as new romances Katherine Schwarzenegger and Michael Barrett hit the streets in full Halloween gear. While Pratt and Schwarzenegger were Vikings, Faris and Barret opted for Snow White and Game of Thrones character Khaleesi. Jack, on the other hand, strayed from them all and decided to be a ninja. What made the whole outing even better is both Faris and Schwarzenegger were seen laughing it up, while Pratt and Schwarzenegger even got some PDA in during the candy hunting. Click here to see the photos!
Two weeks ago, Pratt and Faris finalized their divorce after signing off on the papers with a private judge. News of their dissolution comes a year after the pair announced their separation. They were married for nine years since tying the knot in July 2009.
In related news, Faris has been nominated for the first-ever iHeartRadio Podcast Awards Presented By Capital One® in the Best Comedy Podcast category for her series, Anna Faris Is Unqualified. Click here to cast your vote ahead of the ceremony, which occurs on January 18, 2019 in Los Angeles at the iHeartRadio Theater!
Chat About Anna Faris & Chris Pratt Trick-Or-Trick With Son & New Significant Others